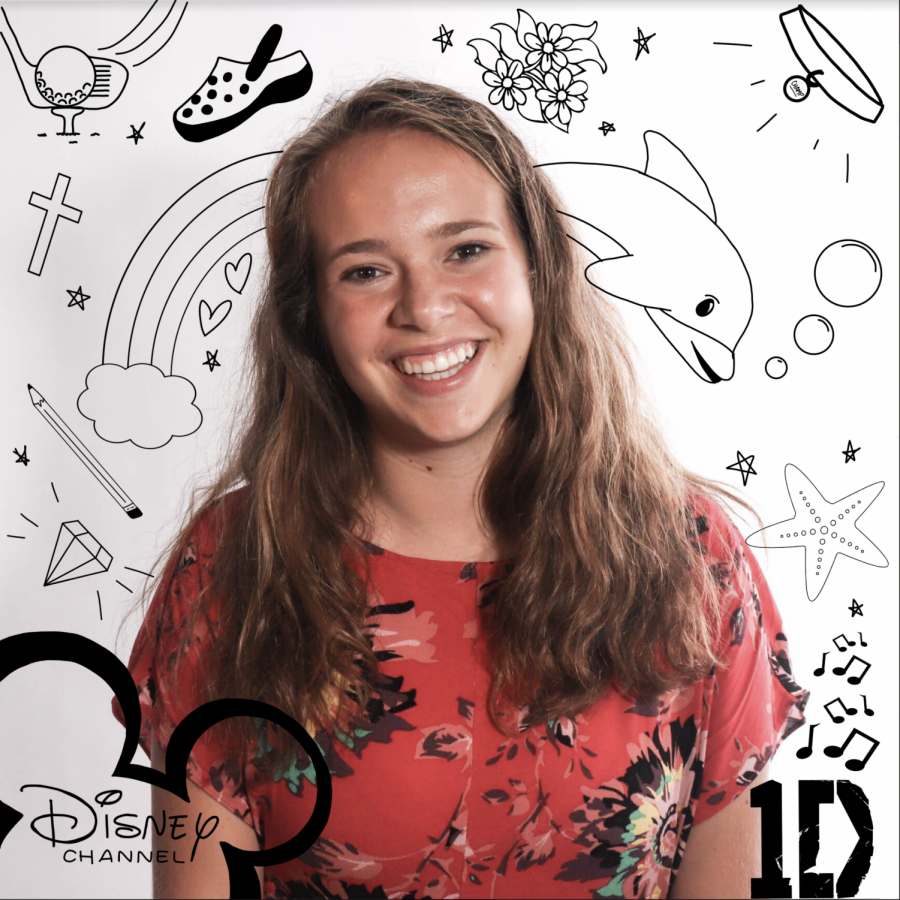 Communications senior Lillian Randolph is a third-year staffer on
The Muse.
Before becoming Assistant Managing Editor, Randolph was a Sports staffer for two years. Her stories in that section have allowed her to earn two awards from
The Palm Beach Post
and one from the Scholastic Art & Writing Awards. Aside from journalism, Randolph is involved in many activities. She is captain of the girls' golf team for the third year in a row, president of Dreyfoos' GLOCAL club, and also writes for SEEDS literary magazine. Randolph stays involved in the church community by regularly participating in her church's high school group. In addition, she enjoys watching football, traveling, and spending time with family. She loves reading books, missing One Direction, and all things preppy. Randolph is so excited for this year on
The Muse
and can't wait to see what the amazing staff will do.
If you would like to contact this staffer, you may reach them at [email protected]
Lilly Randolph, Assistant Managing Editor
May 09, 2019

DANCE 'BLOOMS' AT FINAL PERFORMANCE

(Story)

Apr 17, 2019

STUDENTS STRUT WITH STYLE IN FASHION SHOW

(Story)

Feb 10, 2019

DREYFOOS SOCCER SEASON COMES TO A CLOSE

(Story)

Jan 31, 2019

GENERATION DAY BRINGS A BLAST FROM THE PAST

(Story)

Nov 20, 2018

MIDTERM ELECTION RECAP

(Story)

Nov 01, 2018

SNUGGLE UP WITH A FALL MUG CAKE

(Story)

Apr 24, 2018

ATHLETE SPOTLIGHT: BRIANNA SEABERG

(Story)

Mar 14, 2018

MUSEUM OF ICE CREAM: REVIEW

(Story)

Feb 01, 2018

DREYFOOS GOES BACK IN TIME FOR GENERATION DAY

(Story)

Jan 30, 2018

SEVEN YEARS OF FRIENDSHIP AND DEDICATION HONORED IN SENIOR CEREMONY

(Story)

Jan 22, 2018

A FRESHMAN'S GUIDE TO SPIRIT WEEK

(Story)

Dec 20, 2017

Girls' Soccer Team Defeats Forest Hill, 2-0

(Story)

Dec 07, 2017

Boys' Soccer Team Loses Fourth Game, Stoloff Scores in Second Straight

(Story)

Dec 02, 2017

Boys' Soccer Team Defeated by Lake Worth, 2-0

(Story)

Nov 30, 2017

Florida Football Teams Face Each Other Unranked in Rivalry Game — a First in Thirty Years

(Story)

Oct 18, 2017

College Football Recap – Week 7

(Story)

Oct 02, 2017

College Football Weekend Recap – Week 5

(Story)

Sep 19, 2017

College Football Weekend Recap – Week 3

(Story)

Sep 05, 2017

College Football Weekend Recap- 9/2/17

(Story)

Aug 29, 2017

McGregor vs Mayweather: The Most Memorable Fight of the Year

(Story)

May 09, 2017

Kentucky Derby Recap

(Story)

May 02, 2017

Miami Marlins Baseball Team Searches For New Owners

(Story)

Apr 26, 2017

Starbucks' Unicorn Frappuccino Review

(Story)

Apr 11, 2017
Feb 28, 2017

The Florida Face-Off

(Story)

Jan 13, 2017

A Week in Review 1/13

(Story)

Sep 08, 2016

Volleyball player competes through injury

(Story)

Sep 01, 2016

Dreyfoos swim team blows opponents out of the water

(Story)