College Football Weekend Recap – Week 5
Moving into the sixth week of the 2017 college football season, the competition for the top rankings is beginning to heat up following an interesting Week 5. The stronger contenders are beginning to emerge and prove themselves, while the weaker teams are falling behind. This weekend brought some unexpected surprises including injuries and some major upsets.
To kick off the weekend, No. 13 Miami took on Duke in an away game which ended up in a blowout victory for Miami by a margin of 31-6, putting Miami's record at 3-0. No. 11 Washington State also played Friday night, finishing with a victory against No. 14 USC, 30-27.
Saturday's noon games included Northwestern vs. No. 9 Wisconsin, Vanderbilt vs. No. 21 Florida, and No. 18 South Florida vs. East Carolina. Wisconsin beat Northwestern with a final score of 33-24, bringing the Badgers up one slot in the AP rankings. Florida had their first win this year that wasn't a nail-biter or win within the last minute, with a score of 38-24 against Vanderbilt. Despite their victory, Florida lost on another level when their starting quarterback, Luke Del Rio, broke his collarbone. The injury was during the third quarter, and it will end Del Rio's career at the university for both the season and his tenure at Florida, as he is a senior this year. South Florida beat East Carolina in a score almost doubled by the Bulls: 61-31.
Another Florida team, Florida State, took on Wake Forest, finishing at 26-19. The game brought the Seminoles' record to 1-2 and the Demon Deacons ended their perfect four-game win streak, bringing their season to a record of 4-1; neither team is in the the AP rankings. No. 24 North Carolina State beat Syracuse at home with a score of 33-25, and No. 5 Georgia destroyed Tennessee, in Knoxville, by a score of 41-0. Georgia jumped two positions to now rest at number five in the AP rankings. No. 4 Penn State won against Indiana, scoring 28 points in the first quarter alone, finishing 45-14. No. 12 Auburn took on Mississippi State at home and pleased their fans with a win of 39 points; the final score being 49-10. Auburn is now ranked right behind Washington State.
Perhaps the biggest embarrassment this weekend was LSU's loss to Troy at a home game for Louisiana. The Tigers had invited Troy to come play them for their homecoming weekend and were anticipating a win, but things started going south for the team in Baton Rouge. The final upset score of 24-21 disappointed many Tigers fans that had come to support their school in this year's homecoming game.
The top two teams in both the AP Top 25 and Coaches Poll are No. 1 Alabama and No. 2 Clemson, which brought no surprise following their games this weekend. Each team brought home another victory to bring their records to 5-0. The Alabama Crimson Tide defeated the University of Mississippi, and they made it look easy at home with a final score of 66-3. The Clemson Tigers beat the No. 16 Virginia Tech Hokies, 31-17. As they remain in the top two spots in both rankings, Alabama and Clemson are looking toward a hopeful future this season, both with their eyes set on the championship. Both teams are the favorites for next week's games, where Alabama will take on Texas A&M, and Clemson will battle Wake Forest.
With this week's games behind us and proving to have many surprises and excitement, Week 6 cannot come soon enough. Check back in next week for a recap on the weekend's highlights, such as Florida State vs. Miami, Michigan vs. Michigan State, and many more.
About the Writer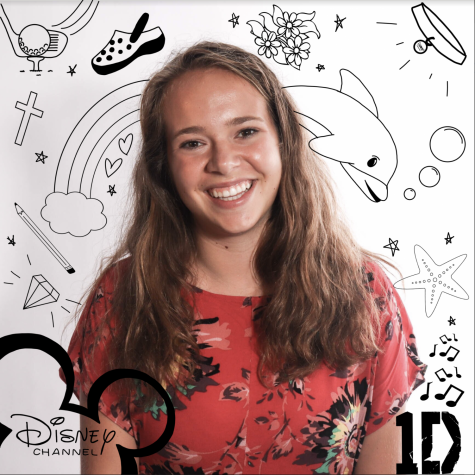 Lilly Randolph, Assistant Managing Editor
Communications senior Lillian Randolph is a third-year staffer on The Muse. Before becoming Assistant Managing Editor, Randolph was a Sports staffer for...