College Football Weekend Recap- 9/2/17
This Labor Day weekend, college football teams competed in games during one of the most highly anticipated sports weekends of year: the kickoff of the college football season. Fans cheering for many different schools tuned in to watch their favorite teams throughout the weekend.
Some of the biggest games were played on Saturday, including one between No. 3 Florida State University and No. 1 University of Alabama in the Chick-fil-A Kickoff Game. The game was played in the new Mercedes Benz Stadium in Atlanta, Ga. Alabama was leading after the first quarter 3-0. In the second quarter, the Seminoles moved up 7-3 after a touchdown made by Deondre Francois, the team's starting quarterback. Shortly after, Alabama scored a touchdown and went into halftime with a lead of 10-3. Alabama continued to lead after the third quarter, going up 21-7 after a touchdown, a two-point conversion, and a field goal. The game ended with a final score of 24-7. Alabama entered the game with a 63.4 percent probability of winning, and dominated the game, maintaining their top ranking for the next week. Though the Seminoles had a losing score, this was not the only major loss that they faced this weekend. Francois was tackled during the fourth quarter with five minutes remaining, sacked by Alabama's Ronnie Harrison, and stayed on the ground clutching his left knee, shortly before being helped off the field. It has been confirmed that Francois will be out for the rest of the 2017 season, and he will be having surgery for his patella tendon injury this week. Meanwhile, the Seminoles' James Blackman, a freshman from Belle Glade, will be filling in as starting quarterback for the season.
Other noteworthy games this weekend included No. 17 University of Florida's first game in Austin, Texas against the No. 11 University of Michigan. The Florida gators lost 33-17 after a hopeful first half, but they fell apart in the second half. Indiana University lost to No. 2 Ohio State University by a score of 49-21. The No. 18 University of Miami beat Bethune-Cookman University with a final score of 41-13. The No. 15 University of Georgia came out victorious after a win in their first game with Appalachian State University with a score of 31-10. BYU lost in a shutout against No. 13 Louisiana State University 27-0. No. 21 Virginia Tech and No. 22 West Virginia University kept a close game with former Gator, Will Grier, throwing three touchdowns and 371 yards throughout the game for West Virginia. However, Virginia Tech took home the win with a final score of 31-24. The No. 25 University of Tennessee and Georgia Tech played each other Monday. Despite Georgia Tech scoring 41 points, Tennessee won in double overtime by one point on a failed two-point conversion by Georgia Tech.
With the first week of college football over as the season moves into the second week, fans from all over are reflecting on their game-watching experiences from the past weekend and looking forward to next weekend's games with high hopes. Though some fans faced let-down while others faced excitement, most can agree that Labor Day weekend was a great start to the college football season. Make sure to check in next week for a recap of Week 2.
About the Writer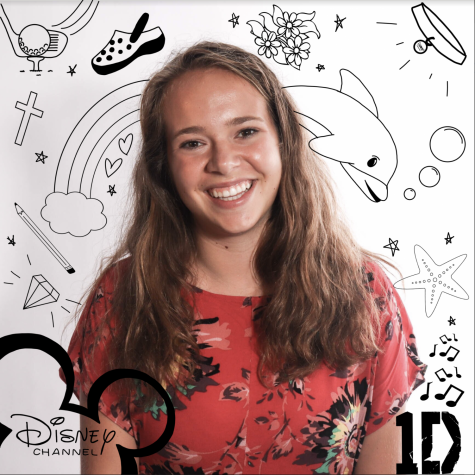 Lilly Randolph, Assistant Managing Editor
Communications senior Lillian Randolph is a third-year staffer on The Muse. Before becoming Assistant Managing Editor, Randolph was a Sports staffer for...