DREYFOOS SOCCER SEASON COMES TO A CLOSE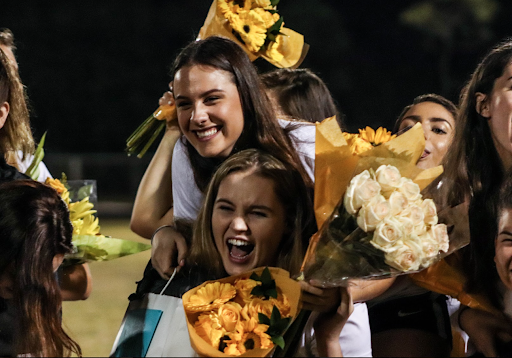 Over the past few weeks, the boys' and girls' soccer teams have been participating in various practices and games to wrap up their seasons. While the boys were unable to advance after not placing in districts, the girls qualified for last week's district rounds and worked hard to place. The boys finished their season with a record of 2-8-1 and the girls finished 7-3-2.
On Thursday, Jan. 17, the boys' and girls' teams went head to head in each of their final scheduled games of the season at Forest Hill Community High School. According to each team's respective coaches, this was one of the first games of the season where all players were healthy and available to play. With an entire team, the boys pulled off a win of 1-0, primarily due to visual senior Carlos Molina's saves as goalie and a goal by theatre sophomore Xavier Zambrano who had an assist from communications senior Louis Dirienzo.
"A lot of these kids played four years," foreign language teacher and boys' soccer coach Thomas Ruth said. "It helps that this was our best game of the year. From a coaching standpoint, one of the best feelings is upsetting a team that is better than you. I was so happy for the seniors that, in their last official game, they got to beat a really good team."
The girls' team also upset Forest Hill with their win of 2-1. Even though the team was down at halftime, they rose to victory after band freshman Emma Hambrecht scored two goals. A team discussion at halftime to regroup and reevaluate helped them come back.
"Once we got back into the groove of things, we just played like we do and played well," media specialist and girls' soccer coach Sarah Garcia said. "We had a lot of communication problems in the beginning of the game, but once we worked together as a team, at halftime we just decided to get this done. We were down, and we came back. The talent was there, it was just a slow start since we had been off of game mode for so long."
The two final games for the Jaguars at Forest Hill were not only exciting wins, but they also served as the events where each team's thoroughly planned senior ceremonies would be held. As the boys' team had their game first, their ceremony was held first, with parents and friends looking on as Coach Ruth and younger teammates expressed their appreciation and well wishes. (See the list of senior players on the boys' team below)
"We had our senior ceremony during halftime," Molina said. "To me, the ceremony represented the last time that I was playing with some of my best friends who I have been playing with for the past seven years since sixth grade at Bak [Middle School of the Arts]."
With this ceremony of gratitude, the boys were given the chance to reflect on their past four years of playing on the team. Their involvement came with successes as well as struggles. This year, the seniors faced many challenges, especially regarding the fact that they had to adjust to a team without last year's key players, who graduated. Additionally, they had to adjust to a new coach.
"I think our biggest challenge this year was the fact that we lost a lot of really great players when the seniors graduated last year. We basically had to start over and build up a new team," boys' soccer Co-Captain Dirienzo said.
The girls had their ceremony, led by Coach Garcia, immediately following the boys' game and preceding their own. Friends and family showed up with signs, gifts, and applause to cheer the players on as they were escorted by their parents across the field. Most fourth-year players on the team had been looking forward to this night since they were freshmen.
"After four years of looking forward to the [senior ceremony], where I would get to walk the field with my fellow seniors, it was really exciting and gratifying," vocal senior Lilly Heran said. "Over the years this group of seniors has put their hearts and souls into the team, and therefore, it is now bittersweet that we are moving on into our final season playoffs."
Though it is meant to be uplifting, the senior ceremonies can also be a dismal time for the seniors leaving and those that will be left. For many, the ceremonies hit everyone involved with the reality of the seniors finishing up their high school careers and getting ready to leave for college. (See the list of senior players on the girls' team below)
"The senior ceremony was a special moment for the seniors," girls' soccer Co-Captain and digital media senior Logan Brodsky said. "We were walked down the fields by our parents and then given flowers and gifts. It made me realize that my high school soccer career is just about over."
Seniors on both teams, whether they just started or have been involved since freshman year, have expressed what a positive impact the team has had on them. Throughout the seasons, many have made memories that they will never forget. Boys' soccer Co-Captain and band senior Ryan Svopa, who has played for all four years of high school, got to spend his last season with best friend and band senior Mark Silver by his side. Silver's goal in one of the games is now part of one of Svopa's best memories.
"My favorite memory of the soccer season this year was definitely [Silver's] volley banger against Inlet Grove High School, which is where he struck the ball in the air to score a goal," Svopa said.
Aside from the physicalities and aspects of the game of soccer, each senior has evaluated their lessons learned from being part of the teams. Some have learned what it means to be a leader, while others have learned more about exercise, and others have learned a sense of community in a big school. No matter what, each senior has something to take with them when they go.
"My experience on the team taught me valuable teamwork and leadership skills that will hopefully help me in the future,"  girls' soccer Co-Captain and visual senior Alison MacCloud said. "I hope that when I go to college I can be a part of a group of people like this."
The seniors on the boys' and girls' teams were recognized as leaders by their coaches and peers. With each practice and game, they worked to engage all members of the teams and be welcoming. On and off the field, these seniors served as inspirations to their teammates on a daily basis. Vocal sophomore Ryan Heran had the senior boys, as well as his sister, Lilly Heran, to look up to.
"My favorite part about having all the seniors on the team would definitely be all of the great memories that they brought," Ryan Heran said. "They were very good leaders throughout the season who worked hard to motivate everyone a lot."
Though soccer has come to an end for the boys and the girls, each senior still strives to be a role model for the younger players. Knowing that the future is in the hands of the juniors, sophomores, and freshmen, the oldest members of the team have some advice to leave behind in order to facilitate further success.
"To the players that are younger than me, I would say to go the extra mile literally and figuratively for your team," Lilly Heran said. "Your work does not ever go unnoticed, and what you put in will be worth it every time."
On Thursday, Jan. 24, the teams both played last-minute scheduled games against Seminole Ridge Community High School. The girls tied with a score of 1-1, and the boys tied with a score of 4-4. The girls had their final game in the District playoffs, which resulted in a loss against Seminole Ridge with a score of 3-1. Though the season is over, the comradery and excitement of the group still persists and is expected to continue to grow.
Girls' soccer team seniors listed below:
Captains:
Logan Brodsky
Alison Maccloud
Taryn Reagan
Kelsea Bielecky
Carleigh Dickinson
Danielle Gellen
Danielle Gerlach
Lillian Heran
Katherine Hoffman
Laura Santamaria
Boys' soccer team seniors listed below:
Captains:
Louis Dirienzo
Ryan Svopa
Pierce Gornick
Luis Hernandez
Johan Kramm
Carlos Molina
Mark Silver
Gabriel Veliz
About the Writer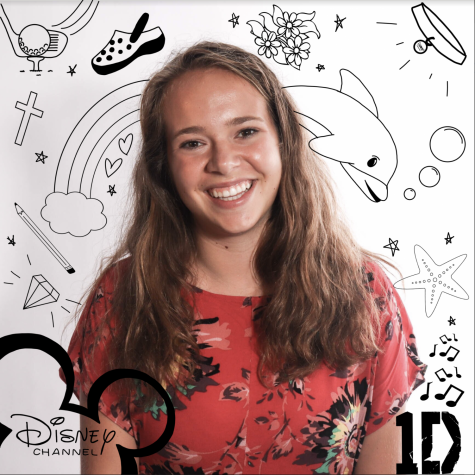 Lilly Randolph, Assistant Managing Editor
Communications senior Lillian Randolph is a third-year staffer on The Muse. Before becoming Assistant Managing Editor, Randolph was a Sports staffer for...