The Florida Face-Off
As Dreyfoos seniors prepare for an approaching graduation date, most seniors are taking the time to figure out their path and future at a college. Many will be attending two of Florida's largest schools; The University of Florida in Gainesville and Florida State University in Tallahassee. Both schools are very involved in sports and are widely known for their teams. In the upcoming 2017-18 school year, both schools have much to look forward to in their sports programs whether it is their new team recruits, or their big rivalry games during the season.
The University of Florida, in the Southeastern Conference (SEC) division, had finished the football season in 2016 with a 9-4 record and a 30-3 victory at the Outback bowl against Iowa. The season was not the team's best but they look forward to their new 2017 recruits including C.J Henderson, previous quarterback from Miami, who will be the big name to look out for on the field. Florida's basketball season on the other hand, has been very successful thus far with a current record of 22-5. Mike White, Florida's new basketball coach, plans on taking the team as far as the final four and the championship as a conclusion to a successful season. Next year's team will look to continue on a positive season using current players as well as new freshmen recruits that have committed to joining the Gators.
As for Florida State University, in the Atlantic Coast Conference (ACC) division, they finished their past football season with a record of 10-3 and ended at the Orange Bowl with a victory against Michigan. For their upcoming season they recruited running back Cam Akers and defensive end Joshua Kaindoh, who will be the players to pay attention to this year. Their basketball team currently stands at a record of 21-5 and is expected to continue to play well. Next year's team is even supposed to be in the mix with all-star recruits such as Marvin Bagley and Zion Williamson.
Both teams will go head to head in their biggest games of the season next year. As each other's biggest rivals, the UF vs. FSU football and basketball games are expected to bring in a lot of fans and attention to the teams. Their football teams will compete Saturday, November 25 in the Ben Hill Griffin Stadium at the University of Florida which is expected to be an exciting game for students and fans.
Strings senior Anuksha Gotmare has committed to the University of Florida. She is planning on living next to the university's recreation center where she hopes to participate in intramural swimming. She also plans on attending most of the school's home football games.
"I'm looking forward to the experience of football games because that is going to be something that is new to me since I am coming from Dreyfoos," Gotmare said. "I am also looking forward to tailgates on game days which should be a lot of fun."
Communications senior Kayla Gallagher is planning on attending Florida State University for the 2017-18 school year. She is excited to start her first year at the university after the summer and attend as many sporting events as she can such as tennis, basketball, and football games.
"I think what I am looking forward to most is being able to actually go to games and watch football, while spending time with friends and having a good time," Gallagher said.
Gallagher is looking forward to FSU sporting events against UF and is planning to go to some of the rival games to cheer on her school.
"I think that [college sporting events] are going to be a really good experience," Gallagher said. "That is what Florida schools are really all about."
About the Writer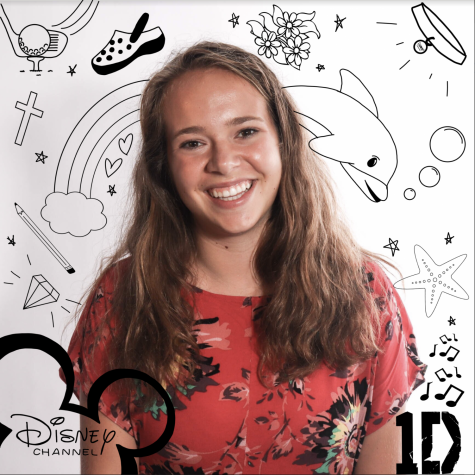 Lilly Randolph, Assistant Managing Editor
Communications senior Lillian Randolph is a third-year staffer on The Muse. Before becoming Assistant Managing Editor, Randolph was a Sports staffer for...