Boys' Soccer Team Defeated by Lake Worth, 2-0
The Dreyfoos boys' soccer team lost by a 2-0 margin to Lake Worth Community High School during Friday night's game. The team struggled to perform at their best due to a low attendance among players, particularly that of starters piano senior Joshua Boss, who was out due to illness, and communications junior Louis DiRienzo, who was out of town. With events this week such as the Prism concert on Wednesday, a handful of athletes were not present for practices, which served as an issue to the members of the team that were at the game.
"I think that we were a little bit low on personnel tonight," social studies teacher and soccer coach Javier Mora said. "That being said, we are having difficulty incorporating everyone into the game. When we have more people and more players can show up to the games, we'll be able to work ourselves in a little more. We were just short on people so I couldn't really move the game or plug in other players."
The final score resulted in a loss for Dreyfoos, the second straight shutout, coming after a 1-0 loss two weeks ago to John I. Leonard. With both the loss and the lower attendance rate than usual, the boys reflected on last night's results in order to make improvements for their next game and to improve their 1-2 record.
"Everyone was trying really hard [during the game]," said band sophomore Jack Collins. "We just had trouble getting the ball up the field and are hoping that we will be able to improve for next week's game."
Dreyfoos' next game will be held on Monday, Dec. 4 at Palm Beach Central High School at 8 p.m. The team is hopeful for the game and is looking forward to putting their skills to the test in order to win after a loss this week.
"[For the next game], the biggest thing we need to work on is controlling play with simple possession and passes," communications senior Zachary Stoloff said. "Too often we lose the ball on our first touch or on too many touches. We need to keep it simple and work with each other. Once we can establish possession, it will be easier to move the ball forward and create scoring opportunities."
About the Writer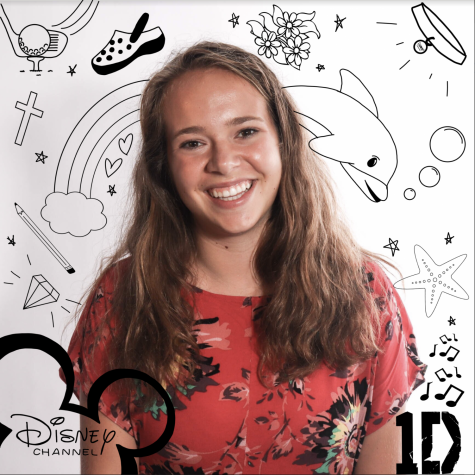 Lilly Randolph, Assistant Managing Editor
Communications senior Lillian Randolph is a third-year staffer on The Muse. Before becoming Assistant Managing Editor, Randolph was a Sports staffer for...