College Football Weekend Recap – Week 3
This past weekend of college football was one for the books with noteworthy games between major rivals, unexpected outcomes, and plays that will make history. Fans from coast to coast took part in watching games starting on Friday at 7:30 PM with Illinois University losing to No.21 University of South Florida with a score of 47- 23, and finishing on Saturday at 10:30 PM with Stanford University losing to San Diego State by only three points making the final score 20-17. From start to finish, the weekend's college football events were entertaining and engaging for spectators around the nation. And for college football fans in the state of Florida, the weekend was an anticipated relief from cabin fever due to Hurricane Irma.
The Florida Gators moved to No. 20 from No. 24, dropping previously ranked No. 23 Tennessee from the Associated Press Top 25 after they proved home field advantage during their first game in "The Swamp". The Gators led after the first quarter by 3 points after a field goal from kicker Eddy Pineiro. Pineiro kicked another field goal in the second quarter bringing Florida's score to 6 while the Tennessee Volunteers moved up to 3 points after a 51 yard field goal. The third quarter was yet another stagnant battle with neither team scoring points to advance their scores and a continuation of the back and forth affair. The game really didn't start until the fourth quarter where things were finally starting to look interesting.
The final quarter included the first touchdown of the afternoon made by Florida's cornerback from Miami, CJ Henderson, who brought the score to 13-3 with 14:23 left to play. Minutes later, Florida was close to scoring another touchdown shortly before a Tennessee cornerback, Justin Martin, tackled Florida's running back, freshman Malik Davis, resulting in a fumble at the half yard line. With the Gators still leading and 8:37 left for the final quarter, one of Tennessee's running backs, John Kelly, scored the team's first touchdown of the game to bring the score to a close 13-10. Almost immediately after, the Gators scored another touchdown through linebacker Jeremi Powell, giving the team a stronger lead of 20-10. One field goal and a touchdown later, Tennessee had tied themselves with Florida with less than 30 seconds left to play. Spectators were sure the game was going into overtime. Then, against all odds, Florida's quarterback Feleipe Franks hit his fellow Gator, Tyrie Cleveland, with a 63 yard pass with one second on the clock; a Hail Mary touchdown for Florida that would allow them to walk off with a 26-20 victory leaving Gators and Vols everywhere in complete shock as they celebrated or mourned for their respective teams. Given the previous week's circumstances due to hurricane Irma, the win for Florida was more than a win for the team, but a win for the "Gator Nation."
Other highlights from the weekend included No. 2 Clemson's game against No.14 Louisville. After a close game last year, full of back and forth creative plays that eventually led to a victory for Clemson, Louisville fans anticipated this year's game with high hopes and planned to take down their South Carolina rival. However, the game was a beatdown on the Louisville Cardinals with a final score of 47-21. Despite a tied first quarter, the Clemson Tigers were victorious after pulling through to win in the last three quarters showing that they might be even better than last year. Perhaps there will be another National Championship game in their future.
Though these two games stole the show this weekend, other games captivated fans that cannot go unmentioned. Two teams — the Georgia Bulldogs and the Samford Bulldogs — went head to head with the latter of the two facing a loss of 42-14. Mississippi State beat Louisiana State with a score of 37-7. In addition to these extremely lopsided victories, Alabama beat Colorado State with 41-23 and Oregon beat Wyoming 49-13. Opposing this trend, Texas and USC kept a close game with a final win for USC with a score of 27-24.
With three weeks of college football having flown by already, the season is only getting better as it progresses. There are definitely a lot of skilled teams on the playing field this year that will allow for more anticipated and competitive games in the upcoming weeks. Next weekend's schedule shows that it won't be one to miss with a game that will reveal whether or not No. 22 Florida will be able to keep up with the University of Kentucky and keep up a winning streak. Also in the week to come, Florida State University and the University of Miami return to the stage with games against North Carolina State University and Toledo after dealing with the impacts of Hurricane Irma.
About the Writer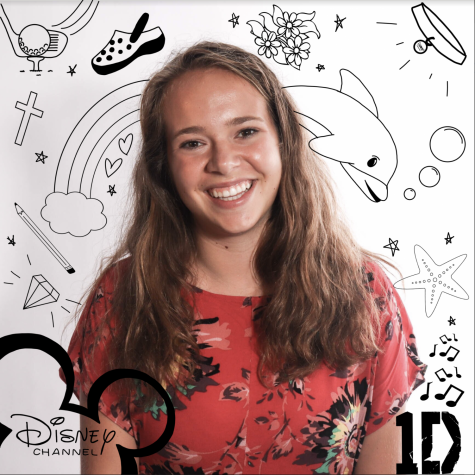 Lilly Randolph, Assistant Managing Editor
Communications senior Lillian Randolph is a third-year staffer on The Muse. Before becoming Assistant Managing Editor, Randolph was a Sports staffer for...