STUDENTS STRUT WITH STYLE IN FASHION SHOW
Rainbow lights flashed as student models strutted across the stage, flaunting original garments in a packed auditorium. What started as the vision of three students was brought to life on stage to be viewed by over a hundred others.
Theatre senior Jeremy Kirby was the creative mastermind behind the lunchtime shows in Meyer Hall held on April 4 and 5, with assistance from visual seniors Javion Anderson and Christopher Patterson and theatre senior Connor Liggins. The inspiration for the show was pulled from Off-White apparel by Louis Vuitton's Virgil Abloh and Kanye West's Yeezy line-up.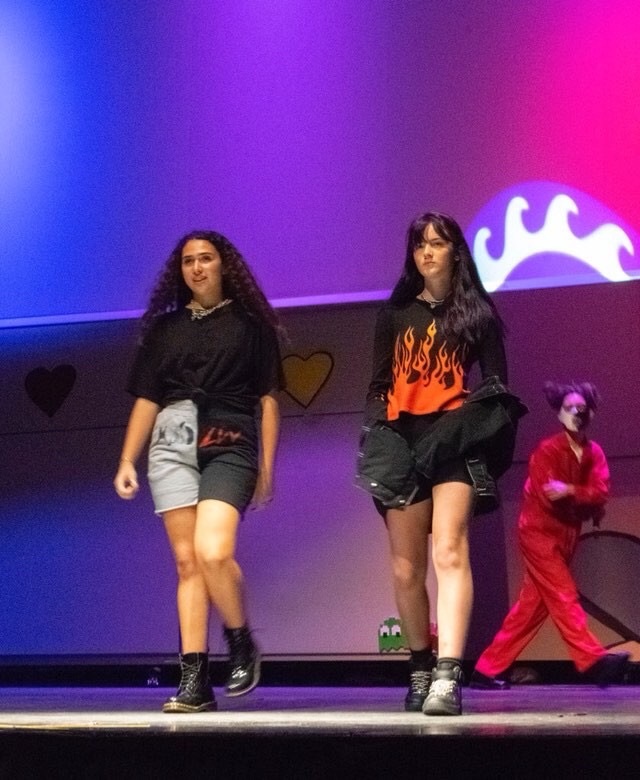 "[Jeremy] and I were thinking about a recent fashion show from a week ago and were like, 'That show was too lit,'" Anderson said. "We thought that we should create our own with our growing clothing brands. We thought about the crazy ideas about how fashion is presented to society and how we could do that with our own pieces in a show."
After taking two days to plan the show, the group approached administration a month in advance to reserve Meyer Hall during a lunch period. At first, the boys were only allotted one lunch period for the show, but Kirby "begged" for more.  
"We had two shows in total. The last show had to be the best because we had a way bigger audience," Kirby said. "I felt as if people really understood and appreciated the vision that my team and I had for [the show]."  
Kirby, Anderson, and Patterson wanted to produce a show that would captivate students while showing off their clothes. Each brought a unique line that would be featured on the show's models. Kirby's brand Dilardo, Anderson's MAD SOCIETY, and Patterson's Aftercare USA reflected each senior's effort and creative message.
"I got into the show at first to help bring attention to my brand. I also liked the idea of a … student show that was being run by like-minded individuals," Patterson said. "We all had a message to convey through the show. For me, I focused mine on making my garments from scratch and getting it to look more polished as if an official brand had made it."
Though it was meant to focus on fashion, the show's lighting was a crowd favorite. The show featured a variety of lighting techniques such as "bump cues" and "gobos" that left the audience amazed.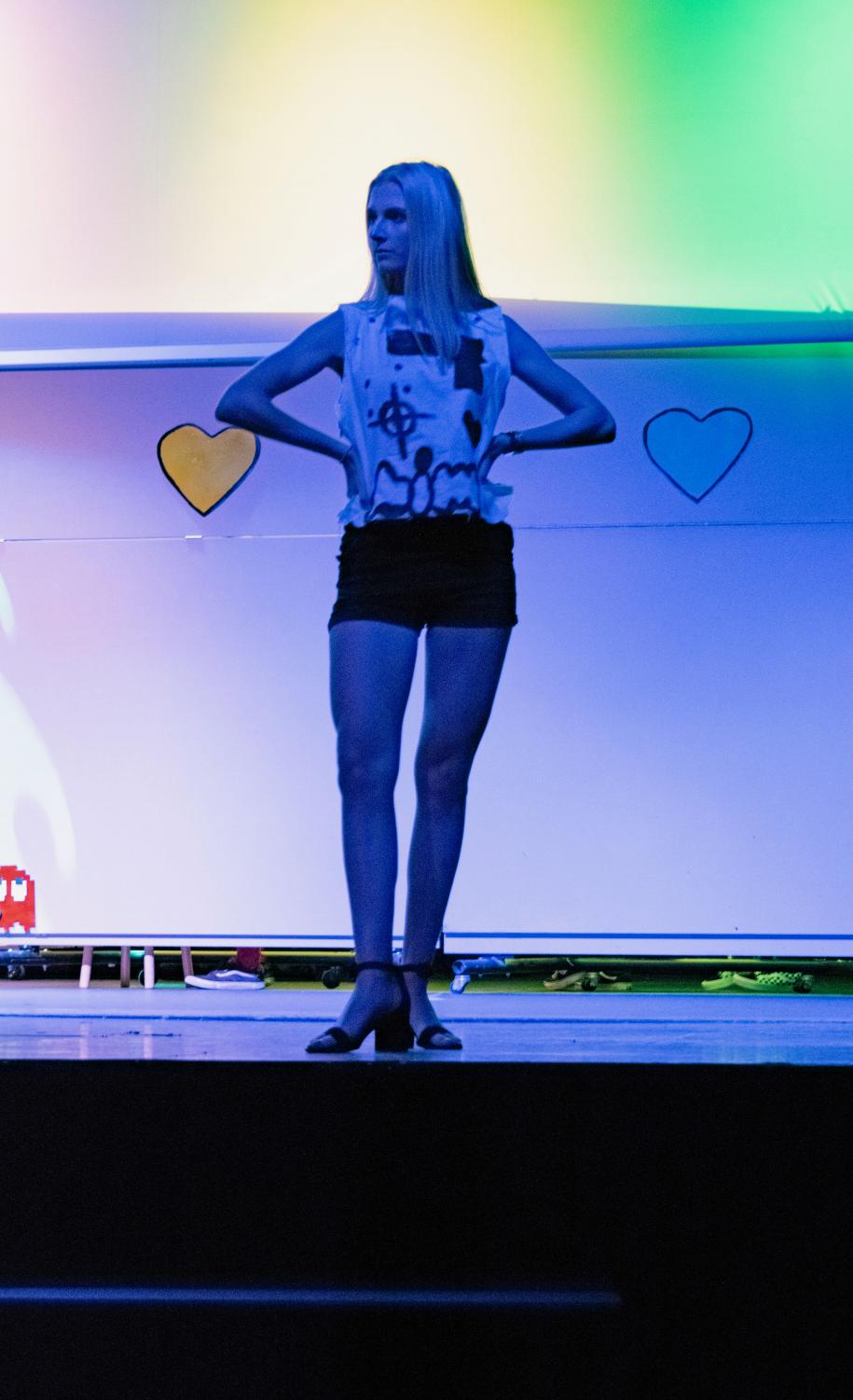 "I came up with the concept for the lighting when Kirby came to me with the idea of an EDM-style fashion show," theatre junior Colby Narlinger said. "I think that the lighting enhanced the show because all of the looks that I created with color and strobe went along with the music that was playing."
From the development to the execution of the show, students of all grades and majors played a role in its production. Kirby and Liggins served as directors, Narlinger as production manager, and others as designers, backstage help, models, or performers. Friday's show opened with two students performing a rap.
"I was basically the hype man of the show who was trying to get everyone excited about fashion," theatre junior Nick Madruga said. "This show was different because there weren't teachers helping us out, which meant that we had to be 100 percent on top of everything and be prepared for the show."
Along with producing, students  modeled for the three brands. The models were either asked by Kirby or volunteered to wear the clothes on stage. Out of the 21 total students who volunteered, some only modeled Friday after seeing the show from the audience perspective on Thursday. Others participated both days and saw their confidence grow from one show to the next.
"I liked the Friday show better because I had already been on stage the previous day, so my nerves had gone away," communications freshman Natalie Macadar said. "The shows taught me a lot. I learned that fashion has no boundaries and that whatever a designer has in mind, it is possible for them to create. I also learned that being a model is bringing the clothing pieces to life, so you have to do your best with that."
Participants expressed that their motives for creating the show were passion and inspiration. There was no association to the Fashion Club or any club at school. Kirby, Anderson, and Patterson decided to do it to share their art after being influenced by the previous gun violence fashion show.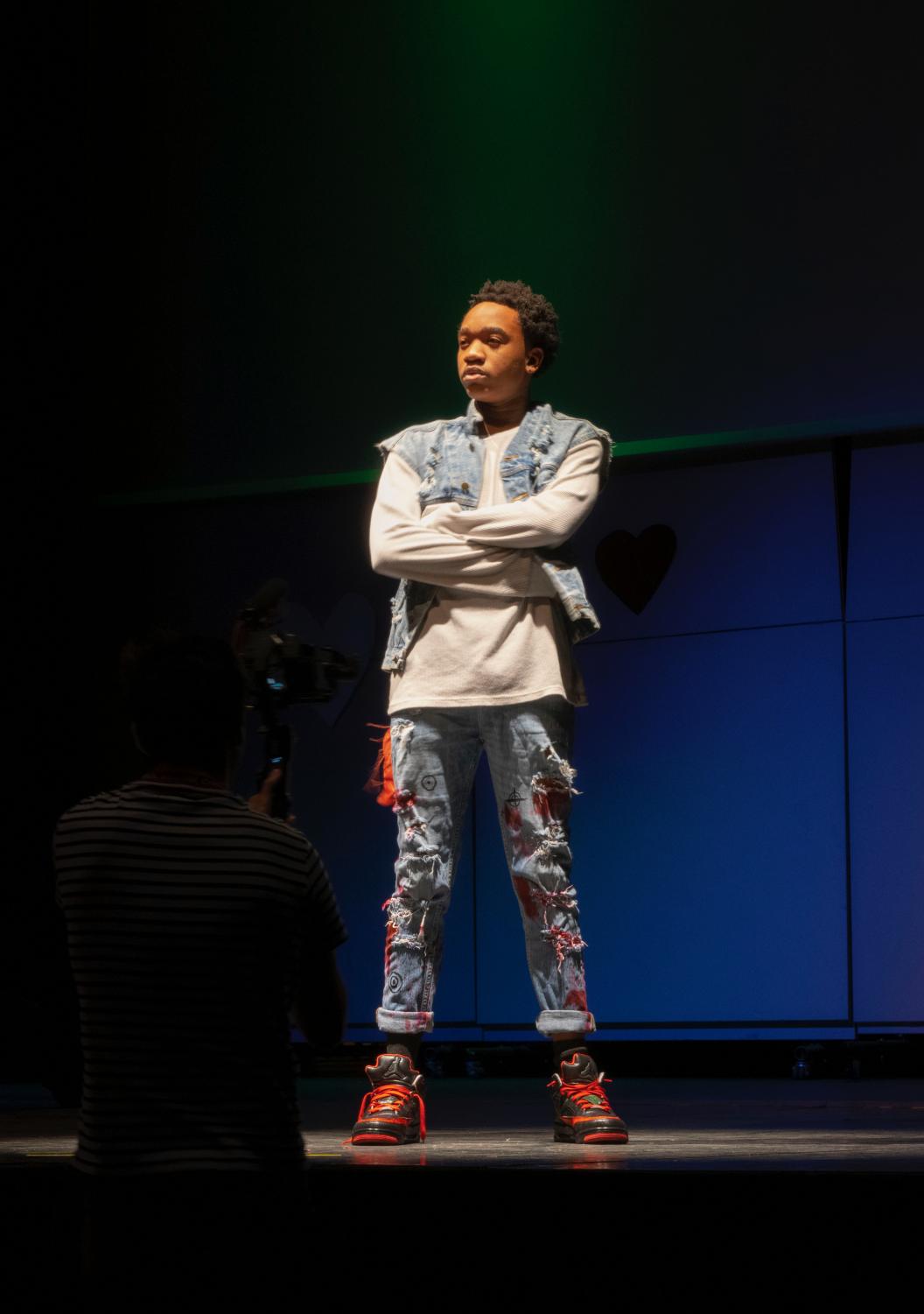 "I wanted to show those that admire … my daily outfits at school that there is so much more behind the fits and that I design my own clothing and have my own clothing brand," Anderson said. "I hoped to bring the idea that those who have a dream can bloom deep discoveries of the human minds of art."
With students making the personal choice to create the show, they assessed what the meaning of the project would be in the long run.
"This show helped me consider making the decision of whether I wanted to continue with art [and] fashion," Patterson said. "It was an experiment for me to see what I am passionate about."
After the show, participants and audience members alike were pleased with the turnout. The event received positive feedback from many students who reflected on the idea that this was a once in a lifetime opportunity that they couldn't have experienced anywhere else.
"This was one of those 'only at Dreyfoos' moments," theatre senior Mikayla McInnis said. "No other schools would take the time to recognize their students are designers and actually be willing to put time and resources into a fashion show."
After hearing announcements and seeing posters around campus advertising the event, a number of students attended the shows during their lunch periods. The energetic atmosphere that allowed the students to interact with the show was encouraging to many, inspiring those who attended with a new appreciation for this form of art.
"It was really cool to have the opportunity to experience a fashion show like this at school," audience member and digital media junior Alexis Effenberger said. "Seeing this taught me so many new things about this art form and how much work goes into producing a fashion show."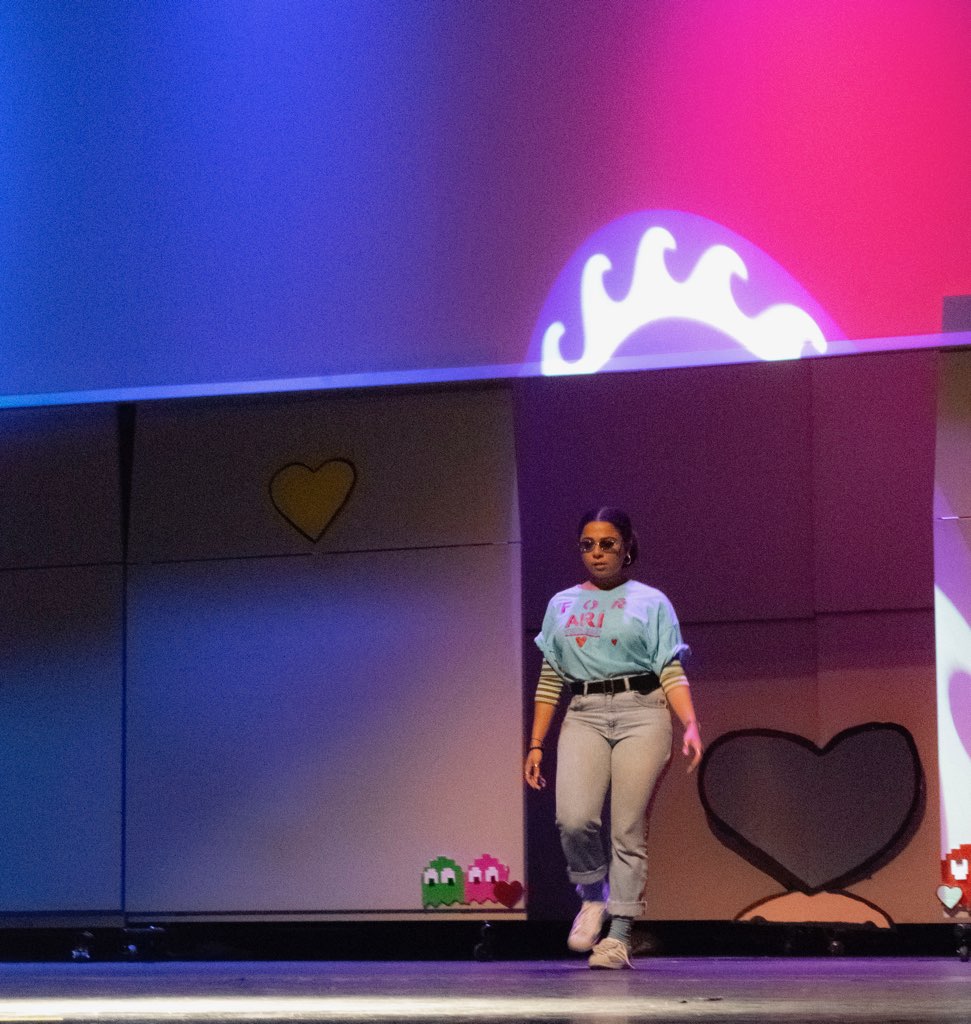 After the show was done, performers and organizers took a bow to a crowd of cheering students. Kirby stayed masked the entire time as an added element to his art. As he and his friends prepare to graduate, he knows that he has left a legacy, something that he hopes will be carried out in the future. One aspiring artist, visual junior Sam Mazzarino, is already preparing to follow in Kirby's footsteps by creating a show next spring.
"I was hoping that through this show I could gain a better sense of acceptance for the artist that I am," Kirby said. "I didn't just do this for myself, though. A lot of artists and young entrepreneurs were inspired inside and outside of the school after watching the show. I hope that I inspired them to want to do the same thing that I did one day."
About the Contributors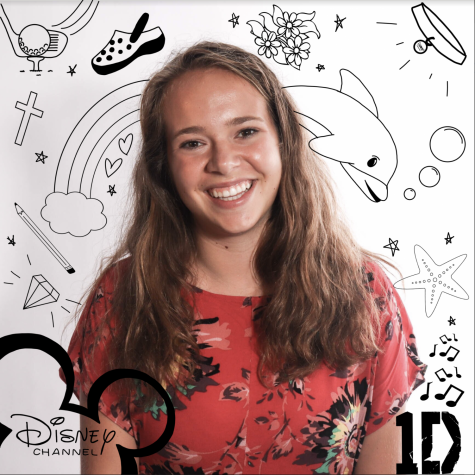 Lilly Randolph, Assistant Managing Editor
Communications senior Lillian Randolph is a third-year staffer on The Muse. Before becoming Assistant Managing Editor, Randolph was a Sports staffer for...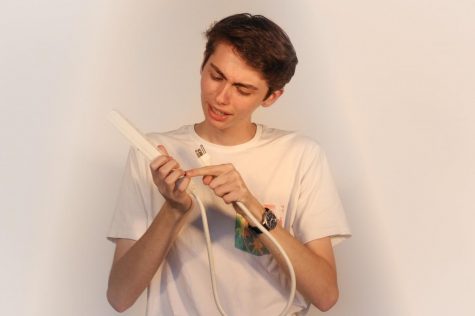 Bruce White, Multimedia Editor
Communications senior Bruce White is a second-year staffer and the multimedia editor for The Muse. Aside from jamming out to political podcasts, he spends...