MUSEUM OF ICE CREAM: REVIEW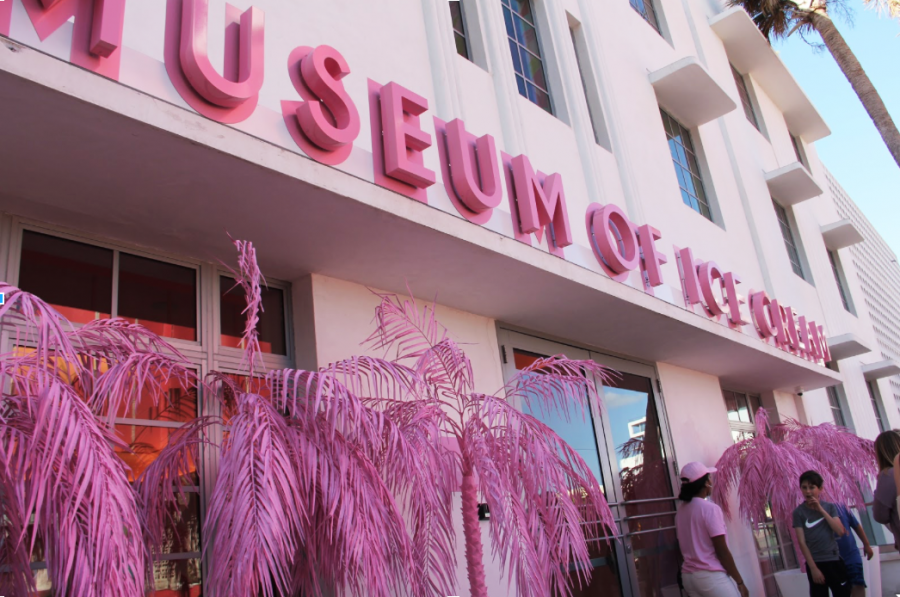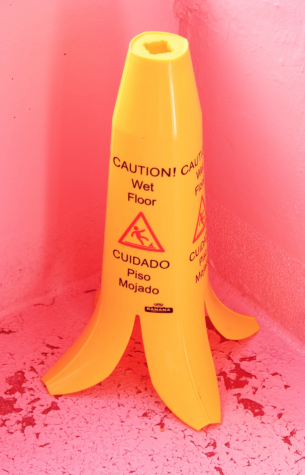 From the walls to the staff uniforms and the decorative palm trees, everything is adorned in millennial pink. Children and adults maneuver from room to room with playful spirits as they interact with the museum's exhibits. Due to the rise of Instagrammable museums made specifically for picture taking, Miami's "Museum of Ice Cream" (MOIC), which made its debut to the public in Miami on Dec.13 2017, museum culture is rapidly changing. Though some may see the trend as diminishing to the appreciation for classic museums worldwide, these may begin to reinvent the way we see and interact with them.
The Museum of Ice Cream is a travelling exhibit that has only taken up residence in three other United States cities: San Francisco, Los Angeles, and New York City. When it opened in Miami Beach, the MOIC attracted swarms of visitors and sold out quickly. Due to its high demand and continuous flow of patrons, the Museum of Ice Cream's stay in Florida has been extended until April 29.
Admission to the MOIC is offered at $38 per guest for those 3 years old and older. Tickets are available to purchase for appointment times during any day of the week from 11 a.m. to 9:30 p.m every half an hour. Tickets are for sale directly at https://www.showclix.com/event/museum-of-ice-cream-miami, and are neither refundable, transferrable, nor exchangable.
Our chance to visit MOIC came as a delightful surprise. Both of our parents each chose times from the nearly sold out schedule in December and January, and took us to experience MOIC for ourselves. As families who are late to nearly everything, it was certainly a challenge for ours to make it to Miami on time, which is crucial in this situation, as the MOIC offers only a 20-minute buffer period for late arrivals. Once admitted to the museum, you are free to explore the magic of the four-story ice cream wonderland for as long as you please, as long as you move forward through the rooms, but not backward to avoid congestion in certain areas.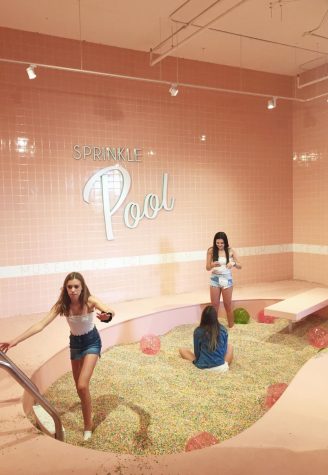 Each time MOIC arrives in a new place, it provides a new experience unique to its host city, but is as equally enchanting and aesthetically pleasing as the next location. In every city MOIC finds its temporary home in, they source local ice cream vendors for creative flavors and special treats to serve the museum's sweet-toothed guests. The museum, started by Maryellis Bunns, is a multi-exhibit show with two constants: the beloved Sprinkle Pool and a plethora of brought-to-life ice cream fantasies.
The MOIC Miami experience begins with a greeting by an ice cream fortune teller that prefaces the exciting adventure in the museum and deals visitors ice cream-themed tarot cards. Next, museumgoers get to dive in to the "sprinkle pool" filled with plastic sprinkles. This was the most stressful part of the museum experience because we were only allotted one to three minutes to take pictures and play in the pool along with a group of about 15 others. The pool was much smaller than expected so avoiding strangers in the background of photos was a difficult feat.
The MOIC's sprinkle pool has more serious implications than causing difficulty getting an Instagram picture; as it has been fined about $1,000 for creating an environmental hazard. Because the sprinkles are small and evidently clingy, guests carry these small plastic pellets out the museum's doors, where they become a nuisance and a threat to storm drains and potentially marine life after they reach local waterways. This phenomenon is more likely than one would imagine, but since the beach is so close in proximity to the museum, guests frequently carry them to the ocean directly following their museum visit.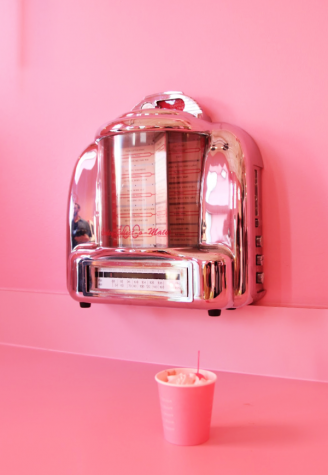 What follows the sprinkle pool is a personal favorite, the "Bunns Milkshake Room". In this room, a pink conveyor belt introduces a beautifully-crafted and delectable mini milkshake setting the tone for the journey that follows. The room is modeled after a 1950s diner where milkshakes are accompanied by cushioned bar stools, videogames, and a gumball machine.
The third room is the "FAN-tastic Room" where human-sized, pastel-colored ice cream cones cool the room and make for the perfect Boomerang. This room was directly inspired by Miami culture with its bright colors and tropical prints. The giant ice cream cones included fans as a way to escape the Florida heat.
After the "FAN-tastic Room" is the "Safari Room," where pink palm trees line the walls, banana and cherry-shaped swings seat eager guests posing for pictures, and MOIC employees offer up chocolate-dipped bananas. Before you exit, make sure to explore the miniature room that keeps dozens of mirrored, pink coconuts and is an additional photo op.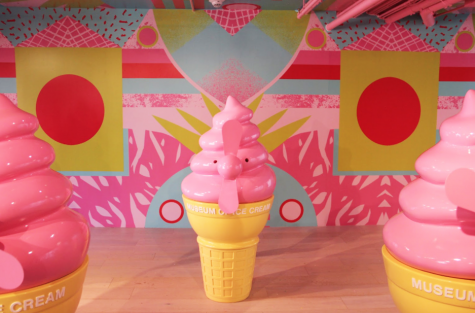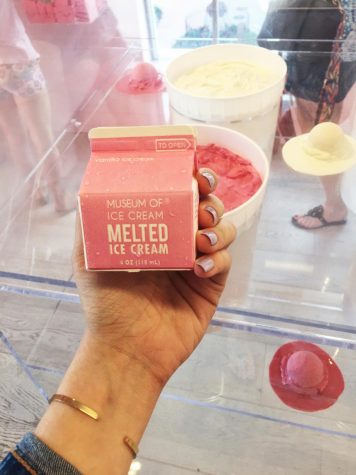 Then comes "Food Fight," a pink and white room with sprinkle-filled clear benches, a faux ice cream counter and the museum's trademark sweet treat: melted ice cream in its iconic pink milk carton. The melted ice cream was also one of our favorite desserts. It was available for purchase in the museum's gift shop at the end of the tour.
"Sand Castle" is the next room and is ideal for those who appreciate a chance to experience the museum in a hands-on manner. Clear basins filled with pink static sand and castle templates are scattered around the room to play in. Surrounding them are larger cone castles and ice cream trucks crafted from more pink sand for display purposes. This room also has a direct view of the Miami beaches, making its theme appropriate for the location.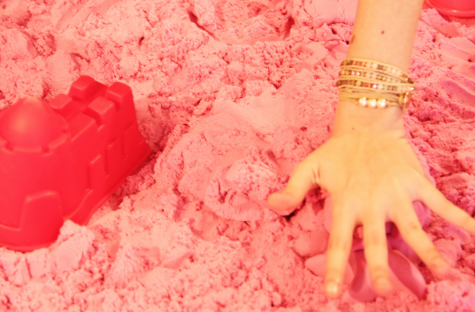 The next room is another hands-on room known as the "Sweet Sculpture Studio." This room was filled with giant Fisher-Price-esque stack toys where guests can work together to bead colorful blocks of different sizes, shapes, and patterns onto a pole to then snap a picture. This room wasn't the most exciting with many guests skipping it over completely; however, the room included a candy bar with Miami inspired treats, such as shark and lobster gummies. Since December, the "Sweet Sculpture Studio" has now introduced mochi ice cream as its designated snack.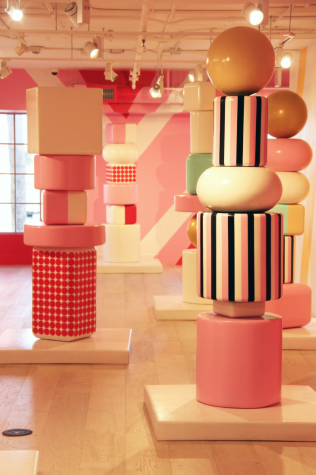 On the fourth and final floor of the MOIC Miami is "Pop," where a curtain of vibrant popsicles dangle from the ceiling and serve as a backdrop for one of the last photo opportunities at the MOIC. An additional feature of the attraction is the balcony overlooking the Atlantic Ocean where guests can play games like shuffleboard, ping pong, and hula hoop. While overlooking the ocean and Miami cityscape, guests are also offered a taste of MOIC Miami's very own Key lime pie ice cream. Not only was this exhibit beyond photogenic, but it came as the best chance throughout the tour experience to spend time with family. Directly following the room, we were led back to the first floor where we could browse the museum's open-to-the-public gift shop for souvenirs and some of the sweets offered throughout the tour.
Reflecting on the experience, we were expecting more of a museum feel, having never been to something like the MOIC before. If you are looking to learn more about ice cream and gain some exciting insight to the tasty treat, this is not the place for you. That being said, if you are looking for the perfect Instagram post or the ideal colorful selfie background however, it is worth the trip; hence the "designed-for-Instagram" category that the museum falls under.
The MOIC is now linked to over 100,000 posts on Instagram with the hashtag #TheMuseumofIceCream, though the MOIC is not the only of its kind. The U.S. is witnessing the rise of a new genre of museums characterized as "designed-for-Instagram" and "selfie factories." Though not everyone buys into it, the Museum of Ice Cream certainly attracts a large volume of bloggers, famous Instagrammers, celebrities, and everyday people all seek the perfect Instagram post.
Other museums similar to the MOIC, are the Happy Place, Candytopia, and Color Factory, which all follow the same premises: "do it for the 'gram" and are not traditional in any way.
Despite our eagerness to learn about our all-time favorite sweet treat, we were definitely able to accept the fact that this was not what the museum was intended for. We still walked out with smiles on our faces, satisfied taste buds, and some super cute pictures that were ready for our Instagram feeds, and we were totally okay with that.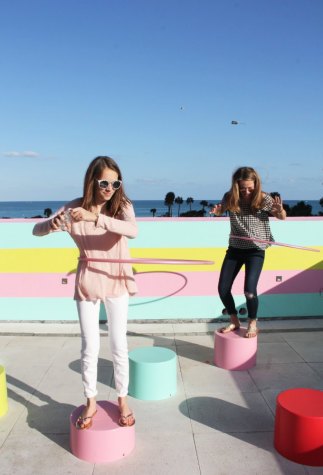 About the Writers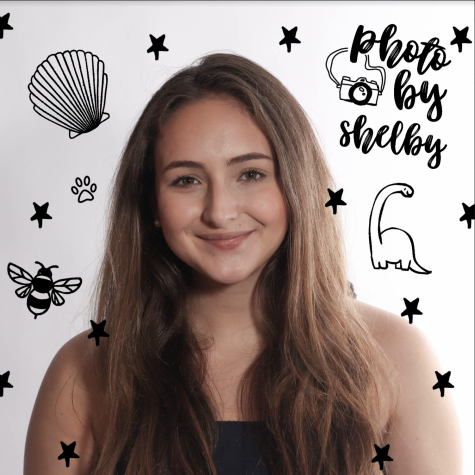 Shelby Rabin, Photo Editor
Digital media senior Shelby Rabin is a second-year staffer and Co-Photo Editor on The Muse. She has loved photography from a young age and joined The Muse...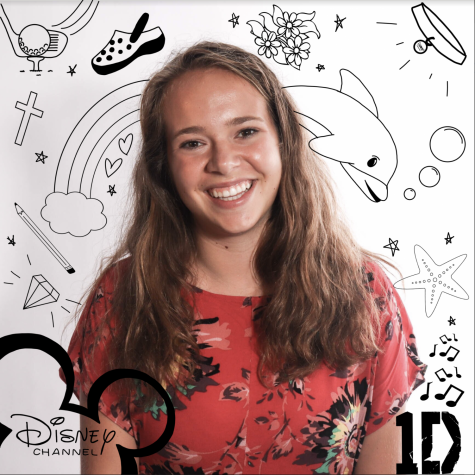 Lilly Randolph, Assistant Managing Editor
Communications senior Lillian Randolph is a third-year staffer on The Muse. Before becoming Assistant Managing Editor, Randolph was a Sports staffer for...