College Football Recap – Week 7
After a strange first half of the 2017 college football season and pretty consistent outcomes, week 7 completely broke away from this trend and left many in shock as the Associated Press (AP) Top 25 rankings were shifted in unexpected ways. Saying that this weekend was full of surprises is an understatement.
This past "Friday the 13th" proved to be unlucky for some. Washington State lost to California 37-3. Even more shocking was No. 2 Clemson's loss to unranked Syracuse. Last season's National Championship winners took on the Syracuse Orange in an away game. Clemson's quarterback Kelly Bryant went into the game with an injured ankle and left during the first half with an apparent concussion; Syracuse entered the game as a 22.5 point underdog. Against all odds, the Clemson tigers did not play as well as they have in past weekends out on the field and suffered a 3 point defeat: 27-24. Clemson now stands at 6-1 and in the No. 7 spot on the AP Top 25 rankings, which makes the Tigers' chances of making it to the National Championship again slim.
Despite Clemson's major upset on Friday, No. 1 Alabama had no surprises when the team easily defeated Arkansas, finishing with a score of 41-9. The team seems to be having no difficulties thus far into the season and is predicted to keep up their winning streak over the next few weekends, earning themselves a spot in the National Championship game.
Other games this weekend included a win for Georgia against Missouri with 53-28. Georgia is now ranked No. 3 in the AP Top 25 rankings with the defeat of Clemson on the previous day. Ohio State beat Nebraska as expected, moving three spots to the No. 6 seat after a game finishing in 56-14. LSU saw their second win in two weeks after a close game with Auburn. The two Tigers teams went head-to-head on the field and finished the close game with a win for the Louisiana Tigers and a score of 27-23. Miami beat Georgia Tech at home in another close game (25-24) and moved up three places in the AP Top 25 rankings, putting themselves in the No. 8 spot and becoming the highest ranked Florida team.
As for other Florida teams this weekend, FSU beat Duke 17-10 in an away game and looked strong on the field. The Florida Gators lost to Texas A&M at home with less than a minute to spare; the final score was a close 19-17.
Oklahoma beat Texas 29-24 and Oklahoma State beat Baylor 59-16. USC finished their game against Utah with a very close score of 28-27. Michigan beat Indiana 27-20, wrapping up the score in the fourth quarter for the win.
This weekend proved to be yet another exciting college football weekend for the books and has set up some major anticipations for the weekends to come.
About the Writer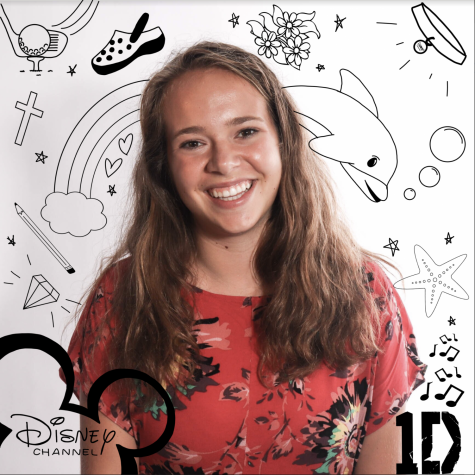 Lilly Randolph, Assistant Managing Editor
Communications senior Lillian Randolph is a third-year staffer on The Muse. Before becoming Assistant Managing Editor, Randolph was a Sports staffer for...