ATHLETE SPOTLIGHT: BRIANNA SEABERG
Before there was the camera, there was the tennis racket; at least for communications senior Brianna Seaberg. When she's not filming or editing her latest thriller, Seaberg can be found releasing her energy on the court with her fellow student athletes.
"I began playing tennis ten years ago," Seaberg said. "I was 8 years old [and] was introduced to the sport by my parents. Both of them play and would always try to teach me how to play when I was younger."
Seaberg's participation in tennis at Dreyfoos has shaped an unlikely path for her, as the athletics program can be considered lacking. However, Seaberg has worked her way up after four years of serving as the number one seed on the Dreyfoos team and co-captain with visual senior Jared Amrose.
"As captain this year, I have led some of the warmups, encouraged younger teammates, and tried my best to make everyone feel welcomed into the Dreyfoos tennis team that is a family," Seaberg said.
As a senior, the baggage that comes with preparing for college alone is time consuming. Once time spent making films and the commitment of being captain come into play, balancing an after-school schedule can become difficult. However, Seaberg has been on the tennis team for all four years of high school, thus allowing her to learn how to manage a busy schedule and divide her attention equally amongst her priorities.
"Tennis is challenging at Dreyfoos because I always have to leave my AICE or AP classes early in order to go to matches," Seaberg said. "I have found that I miss valuable time in the classroom due to this. Playing after school for tennis every day definitely is difficult because I have a lot of other events. But, this has taught me to learn to plan accordingly."
In order to stay physically active, Seaberg makes sure that she can work tennis into her weekly schedule. Seaberg's off-season involves one and a half hours per week with her private coach. During the school season, she practices four times a week for two hours each. Devoting time to her sport has not only helped Seaberg physically, but has provided a mental refresher as well.
"Whenever I am stressed from a long school day, tennis is the perfect outlet for me to get exercise and feel rejuvenated," Seaberg said. "I find that when I have a difficult or frustrating day at school, I tend to channel the emotions that I am feeling to play a better game."
Seaberg's commitment to the team reflects in her multiple victories and participation in annual district tournaments. Seaberg still brought her A-game this year, even though her commitment to film took priority on a few occasions. The process of applying for the Burt Reynolds Film Scholarship was an slight interruption, but it paid off in the end when Seaberg received the grand prize.
"[Receiving] the Burt Reynolds Scholarship meant the world to me. To know that Mr. Reynolds supports me as a filmmaker is an amazing feeling," Seaberg said. "I did have to miss some practice to interview for the scholarship, but missing one practice was worth the incredible opportunity."
Although she has shown a high level of commitment and growth while playing the sport, tennis is merely a hobby for Seaberg as her true passion lies in film. Seaberg will most likely attend the University of Southern California in the fall, where she hopes to play for the Division 3 team or for club tennis.
"Tennis is an amazing sport that I know I will play for the rest of my life," Seaberg said. "No matter what I am doing as a filmmaker, I know that I will always have tennis to go back to."
About the Writer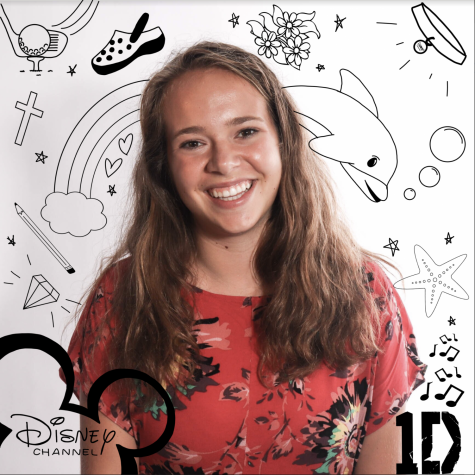 Lilly Randolph, Assistant Managing Editor
Communications senior Lillian Randolph is a third-year staffer on The Muse. Before becoming Assistant Managing Editor, Randolph was a Sports staffer for...