Girls' Soccer Team Defeats Forest Hill, 2-0
The girls' soccer team competed against Forest Hill Community High School on Dec. 18. Despite semester exams taking place this week, the girls did not let it stop them from attending the game and fighting for an eventual 2-0 over Forest Hill.
"We just had the game yesterday and the rest of the week off," media specialist and girls' soccer coach Sarah Garcia said. "This allowed [the team] to have more time to prepare for their exams. I think that the girls have a ton on their plate, but they have really improved the balancing act of school, arts, and soccer."
During the first half of Monday night's 2-0 shutout, the girls scored both of their goals. Visual senior Amanda Addison scored the first goal for Dreyfoos in the first quarter, and visual junior Alison MacCloud scored a goal for the team off of a free kick. The score remained at 2-0 throughout the second half of the game, allowing the team to take home a victory.
"Last night, we were engaged in a good game of passing and getting open for one another, which is crucial for winning games against competitive teams," MacCloud said. "Our defense was on top of its game and rarely let Forest Hill near our goal. We kept it on their half, which really threw them off guard."
With nine games under their belt, the girls' soccer team now stands at a record of 5-4. There are three games left this season, and the players are practicing hard to maintain their winning record. The win against Forest Hill served as a motivator for the team to continue their strong play and togetherness on the field.
"The girls played as a team and were able to control the pace. I was especially proud of their outcome because [Forest Hill] is the school that I played for in high school, and we were going against my former coach," Garcia said. "That made the win extra special for me."
About the Writer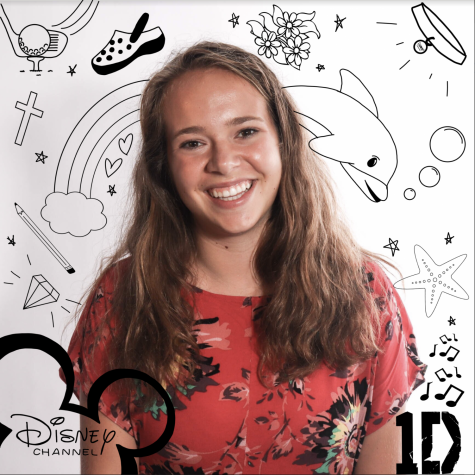 Lilly Randolph, Assistant Managing Editor
Communications senior Lillian Randolph is a third-year staffer on The Muse. Before becoming Assistant Managing Editor, Randolph was a Sports staffer for...