Thunderstorms strengthened in Palm Beach County as Hurricane Dorian came roaring toward Florida. The temperamental weather conditions before, during, and after the hurricane has affected the sports schedule, causing many practices and games to be delayed or cancelled. 
As seasons quickly approach, each team has struggled due to loss of playing and practice time.   
 "[The swim team] lost a lot of practice time [when] we could have been conditioning, so we aren't as prepared for the season as we should be," visual sophomore Julie Akdag said. 
Swim practices, including conditioning that began before the school year started, have been rescheduled eight times so far due to poor weather. Conditioning is vital to success, as it strengthens endurance among swimmers. The team suffered when they were unable to condition over hurricane break. 
"Endurance is a really important skill for swimmers to learn because it allows us to be able to swim long events and still get good times," Akdag said. "Since we've had such few practices, our endurance isn't very good." 
However, swimming was not the only sport that was impacted by the recent weather. The volleyball team dealt with a week of cancelled practices caused by Hurricane Dorian. 
 "When we reconvened at the next practice, we had to start over and build back our momentum," music sophomore Emily Breidenbaugh said. 
Coaches also faced difficulties, including working around weather conditions that cause scheduling inconsistencies for the team. Assistant Swim Coach Carmen Gallardo explained other challenges faced due to the uncertainty of the team's strength.
"It was a little problematic because we can't figure out what events kids should swim," Ms. Gallardo said. "We've had less practice than we've ever had prior to the start of swim meets."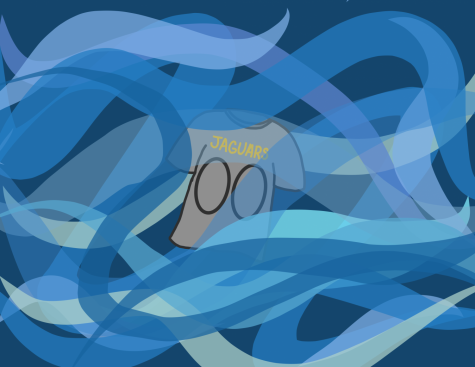 Although games and practices were cancelled and rescheduled, each team managed to work past this situation and use all the time they did have to work their hardest.
"When our game on Thursday was cancelled, there was practice and another practice on Wednesday to prepare for our upcoming [golf] match," communications sophomore, Sofia Manocchio said. 
Working hard in practice helped students to make up for the time missed due to the poor  weather. Now, each team is prepared for the rest of the upcoming fall season. 
"It didn't take too much time for us to get back on flow," Breidenbaugh said. "We adjusted well." 
With additional time off, as Hurricane Dorian took a turn for the better, the teams had limited time to make up for the practices missed, motivating them to work harder than ever before.  
 "When we do practice, everyone takes advantage of those moments," Ms. Gallardo said.
 "So even though we've had obstacles, everyone's still being resilient."