The Los Angeles Rams and Cincinnati Bengals clashed in the most viewed Super Bowl matchup of the past 5 years. On Feb. 13, the two teams put on a show for the country, with a close game through all four quarters. 
The Rams got out to a 13-3 lead in the first half with quarterback Matthew Stafford throwing touchdowns to two of his receivers, Odell Beckham Jr. and Cooper Kupp. Still, the Bengals caught their stride to keep the game close, closing the half with a score of 23-20. 
It was the Rams, however, that had the last laugh, as receiver Cooper Kupp caught his second touchdown with less than two minutes left in the game. To seal it for the Rams, Aaron Donald delivered daunting pressure off the edge to force Bengals quarterback Joe Burrow into making an errant throw. 
Take a look at some students' and staff's predictions and reactions to the Super Bowl.
         Theatre junior Seamus Cole: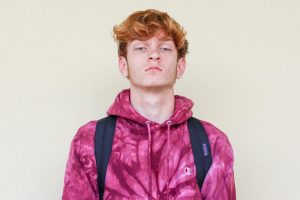 Before: "I'm gonna go with Los Angeles just because I think overall they're a better team. Matt Stafford is hungry for a Super Bowl after the struggles (he had) in Detroit."
After: "I'm upset because Odell got hurt, but I didn't really have a preference for who won the game. I'm a Giants fan, so you know how that story goes."
                                                                                                                                                   Band senior Sarang Shravan: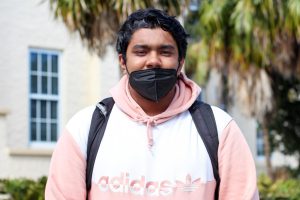 Before: "I think the Bengals are winning. I think that the Rams are a better team, but I just feel like the Bengals are going to find a way to win because that's what they've been doing all year." 
After: "The Bengals couldn't get it done, but I'm glad that Jamarr Chase had a good game. I've watched him since his LSU days and I'm happy that he had that amazing catch to start the game."
 Communications sophomore Bailee Simmers: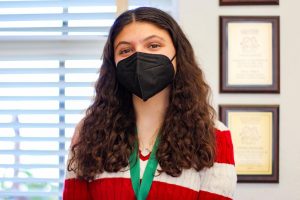 Before: "I'm (rooting for) the Bengals because the debate team likes the Bengals. I want to support Tyler (Cincinnati Bengals fan) and his team."      
After: "At the end, the refs were calling out everything, and it was so annoying. All of a sudden, the Rams were catching up in the last couple seconds of the game."
                                                                                                                                                   Math teacher Lisa Beckel: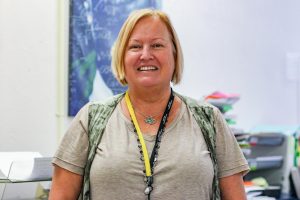 Before: "(I want the Bengals to win) because they're the underdogs and because Joe Burrow is from LSU and he beat UT (University of Texas)."
After: "It was a lot better than I expected it to be — a lot closer. The commercials were really lame other than a couple good ones. I really enjoyed it (the halftime show), and overall it was one of the better Super Bowls."