TOP HITS OF 2017
Movies
Get Out
In the psychological thriller "Get Out," director and writer Jordan Peele delivered a film nothing short of spectacular. In a world of repetitive horror, "Get Out" offered a unique, refreshing plot, with characters that plunged beyond the surface of superficial development. "Get Out" eerily explored the sickness of the human mind, leaving us questioning the limits of desire, especially in the case of race and physique. Daniel Kaluuya fully committed to his character, Chris, allowing for the audience to easily relate to his persona, unlike many films of the same genre.
Wonder Woman
This new american superhero film hit home for viewers everywhere. Not only are the special effects and cinematography superior to many in its league, but it is a commendable example of women on the rise in the entertainment industry. Based on The DC Comics and distributed by Warner Bros. Pictures, "Wonder Woman" received a 92 percent on Rotten Tomatoes. Washington Post described the film as "an invigorating shot in the metal-cuffed arm of handsome design and snappy storytelling." It is safe to say that a new bar has been set for upcoming Marvel renditions.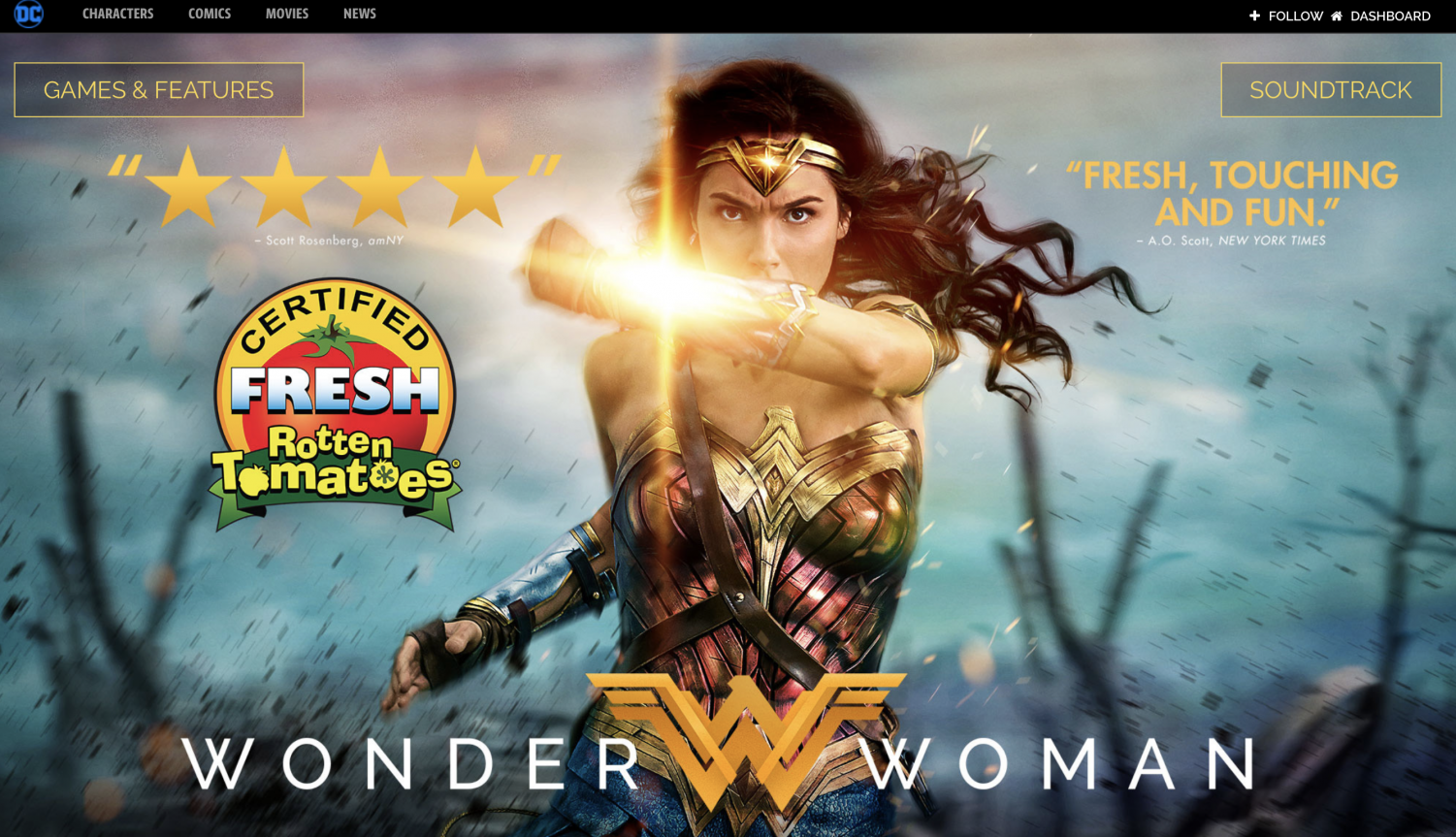 Click the image to visit Wonder Woman Film's website.
Wonder
Recently released in November, "Wonder" has engraved itself in the hearts of its viewers as an inspiring, heartwarming journey of obstacles that are hard for many to comprehend. Auggie, played by Jacob Tremblay, has a disorder that causes his biggest challenges throughout the film, but the message lies much deeper. "Maybe this little movie about a kid with a facial disorder isn't really about a kid with a facial disorder at all, but about whatever you and I choose to see in it. And if that's not art, I don't know what is," Bilge Ebiri, a Rotten Tomatoes top critic said.
Music
Despacito
With over 16 weeks as number one on the Billboard Hot 100, "Despacito" was crowned as the king of summer 2017 music. Its Latin American roots went seamlessly hand in hand with pop sensation Justin Bieber. His participation in the song, along with Daddy Yankee and Luis Fonsi, boosted its worldwide popularity, appealing to a variety of listeners, and securing its place as a top hit of 2017.
HUMBLE.
Kendrick Lamar seemed to be experiencing a drought of creativity, and went a while without releasing new work. This all changed in April 2017, when his album "DAMN." was released. Instantaneously, "HUMBLE." was a front runner of the album, with its high energy beat inspiring hype and confidence among listeners.
XO TOUR Llif3
While the pessimistic nature of the song may be discouraging, "XO TOUR Llif3" broke barriers as Lil Uzi climbed the charts, ultimately peaking at number seven on the Billboard in June 2017. In a genre that can only be described as "emo-trap" the song carries an iconic phrase, engrained in the minds of anyone with access to technology for months, It reads, "All my friends are dead. Push me to the edge." While carrying a somber message, the line seems to stick with listeners everywhere.
Perfect
Ed Sheeran continued to move fans with his soft rendition of yet another love story. His 2017 hit "Perfect" is charming and sweet, recently reaching number one on the Billboard charts. Although its popularity has spiked only recently, it is surely a staple in the musical atmosphere of this past year, and continues to gain credibility as a superior track.
I'm The One
DJ Khaled, Justin Bieber, Lil Wayne, Quavo, and Chance the Rapper.Enough said. No, but seriously. With an iconic quintet of classic rappers, and rising artists "I'm The One" made waves in the middle to end of 2017, securing the number five position the Billboard chart in June.
TV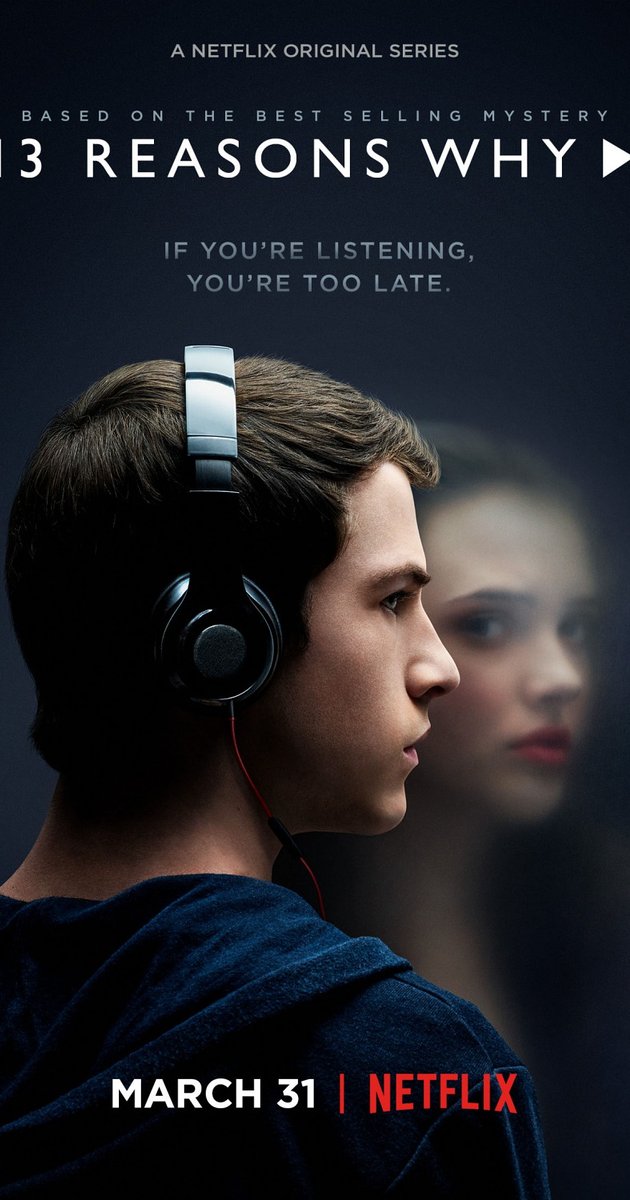 Thirteen Reasons Why

Yes, it was controversial. And yes, it was disliked by many. But the truth is, for months after Netflix released "Thirteen Reasons Why," its name was on the lips of anyone and everyone who experienced it's seemingly irresistible grip. "The drama is sensitive, surprising, consistently engaging, and, most important, unblinking," Matthew Gilbert, a top critic on Rotten Tomatoes, said. While the premise of the show is dark, the performance was superior to many shows previously released on Netflix.
Riverdale
Born from the original Archie Comics, "Riverdale" is a refreshing mystery revolving around quirky teens, thus its appeal to the younger generation. Though Cole Sprouse is a familiar face from Disney's "Suite Life", within this show, took on a new persona, developing a character just as deep and real as the rest of those in the series. In a blend of romance, mystery, and murder, the limitations of trust were explored, keeping the audience attached to the plot in a game of guessing.
Big Mouth
Although not rightfully so, puberty tends to be a taboo. "Big Mouth" is blatant in its intentions. Yes, it has a tendency to exaggerate some elements of the journey to adulthood, but it is brimming with we've all been there moments that makes the content relatable in an honest, yet playful fashion. Somehow the show has transformed the most awkward, unpleasant experiences of our lives into ridiculous entertainment, suitable for anytime one needs a laugh.
Your donation will support the student journalists of Dreyfoos School of the Arts. Your contribution will allow us to purchase equipment and cover our annual website hosting costs.
About the Writer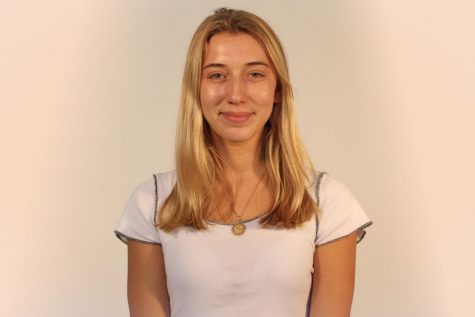 Rebecca Boss, Editor in Chief
Communications senior Rebecca Boss is an editor-in-chief of The Muse. She has loved writing and appreciated artistic creativity for as long as she can...