SONGS OF THE SUMMER
Hang on for a minute...we're trying to find some more stories you might like.
When sweltering heat marks the summer season, solace is found for many in an icy drink, a lounge chair by the pool, and each year's new wave of hit songs played on repeat through radio stations, streaming services, and mainstream media. The summer of '17 was no exception, and this list compiles some of its most memorable tunes on the charts.
"Despacito" – Remix
(Luis Fonsi, Daddy Yankee, and Justin Bieber)
This Latin-pop song made history across the globe. With its original all-Spanish version released in January, the reggaeton beat has reached an accumulated 4.6 billion streams, according to Billboard. Bieber's involvement made the song's prominence skyrocket, when he heard the original song in a Colombian night-club, and decided to be a part of the remix.This led to "Despacito" becoming the second song to stay at the top of the chart for 15 weeks, tying with Mariah Carey and Boyz II Men's "One Sweet Day". A radio station favorite, the song has a rhythm that keeps listeners dancing, and Bieber's Spanish vocal contribution has become an unexpected refresher to his loyal audience.
"Mi Gente"
(J Balvin and Willy William)
Undoubtedly, this summer held a rising popularity for the recognition of Latin-American music artists. The song's all-Spanish lyrics share a message of diversity, and is paired with the irresistible dance beat. "Mi Gente" makes a strong candidate for a crossover audience to enjoy, surpassing "Despacito" on the Global Top 50 list.
"Shape of You"
(Ed Sheeran)
As one of the lead singles on Sheeran's much anticipated album, "Shape of You"'s percussion loop is a testament to the versatility of his music. Consisting of a straight pop vibe, the song is less like the sappy, nice-guy songs that Sheeran is known for. The song was immediately received with positive feedback, and debuted at the top of the Billboard Hot 100 chart.
"Wild Thoughts"
(DJ Khaled, Rihanna and Bryson Tiller)
In this rock hip-hop bop, the well-known social figure DJ Khaled takes another shot at music. Though it wasn't his first venture into the music industry, his collaboration with Rihanna put this new single off of his album "Grateful"on the social radar. The song succeeds in giving off the summer vibe it was meant to, and is an interesting modern day track. With a Bohemian sense about it, the lyrics to the song make it a more playful tune in hip-hop.
"That's What I Like"
(Bruno Mars)
Contemporary R&B is a tricky genre, but Bruno Mars managed to keep everyone grooving with this hit. According to Forbes Magazine, the song reached the top of the Billboard Radio charts after Mars' Grammy performance, and remained there for nine weeks. Many considered both "That's What I Like" and his lead single "24k Magic" to be his musical comeback.
As September brings an official close to the summer season, the songs within the Muse's 'Songs of Summer' Spotify playlist have given the summer of 2017 its vitality. The summer's music hits may seem fleeting, as those of many years before have, but these songs will make up fond memories. Whether it was by the poolside at a party, in the car with the radio blasting,or simply jam sessions in the bedroom, these anthems will be remembered by the teenagers of today.
spotify:user:themuseatdreyfoos:playlist:7GesQVoY1jvV17RFVFs92Q
About the Writer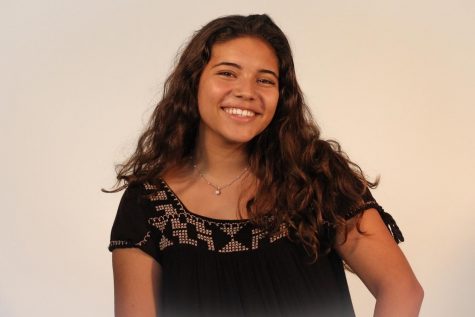 Anamaria Navarrete, Assistant Managing Editor
Communications senior Anamaria Navarrete is a third-year staffer for The Muse and an assistant managing editor. She enjoys all sorts of music and is very...