SUNFEST SETLIST STIR
Hang on for a minute...we're trying to find some more stories you might like.
As the lineup for the annual South Florida music festival was released, opposing reactions filled the halls of Dreyfoos. "I think SunFest invites a lot of artists," band sophomore Kevin Ray said. "However, I think they should invite more artists from more genres, that target the youth." SunFest 2018 features artists that have previously attended the festival, as well as some that have not, both drawing in many fans.
Hundreds of students send links and screenshots as they react to the annual release of the SunFest lineup on Feb. 21. Clustered around friends' phone screens, celebration resonates throughout the halls after seeing a favorite artist's name on the music festival's list. Although some were overwhelmed with happiness by the lineup, others rolled their eyes after skimming the names. Drawing both negative and positive responses is annual occurrence for SunFest, because of the variety of performers. This year has continued the trend with two perspectives on the lineup, disappointed and others eagerly anticipating the day of May 3.
"This year's lineup for SunFest is a large [improvement] compared to last year," visual sophomore Julianna Booth said. "Last year's lineup didn't have many well known artists for high school students."
The music festival is small in comparison to other South Florida festivals such as Rolling Loud, in Miami and Okeechobee Fest in Okeechobee. Because of this, the SunFest lineup cannot attract all of the most popular artists to fill the schedule; however, the festival makes sure to invite a couple headliners every year in hope of more attendees.
"I don't really know some of the artists, but the lineup this year is going to be similar to last year," digital media junior Logan Brodsky said. "Some bands and artists are going to be amazing and some, not so much. I look forward to watching Zedd, PARTYNEXTDOOR, Logic, and DNCE the most."
Hosting Logic, Zedd, Rae Sremmurd, Billy Idol, Incubus, PARTYNEXTDOOR, Nick Jonas, Pitbull and many more in the festival this year, the lineup caught the attention of all, both old and young. Students at Dreyfoos believe that even with the rift of ages SunFest includes an artist for everyone.
"I think that it is mostly teenagers and young adults in their twenties [who are attending SunFest]," band sophomore Kevin Ray said. "But I think [that SunFest] offers music for all age groups."
Some students at Dreyfoos pay for daily tickets to see one artist, while disregarding the rest of the concerts that day. The ticket prices for days ranges from $37 to $75 (until March 10), which amounts to less than $100 to see your favorite artist. However, compared to other festivals, SunFest gives one much more to do than the concerts, some of which are included in the ticket.
"Sunfest is a great event that is close to many people, especially Dreyfoos students," Brodsky said. "[At SunFest there is] more to offer than most festivals, including art, food, and other cool things people can check out between bands."
For students without a weekly paycheck, many have to come up with the money themselves to attend music festivals like SunFest in order to see their favorite performers. The reasonable price range SunFest offers allows students to come for more than one day, giving an opportunity to see many of their favorite artists in a weekend. Spending close to $100 on a weekend of multiple performers, rather than one band or artist in concert leaves many students grateful for the versatility that SunFest offers.
"SunFest made the prices perfect for their target audience," Brodsky said. "Students in high school and college use their own money for concerts and other entertainment events, and those other events are normally three times more expensive."
Click here to see the dates and times of performers attending SunFest this year:
https://www.sunfest.com/show-schedule?2_route=/client-embeds/sunfest-2018/1/2/__/&
About the Writer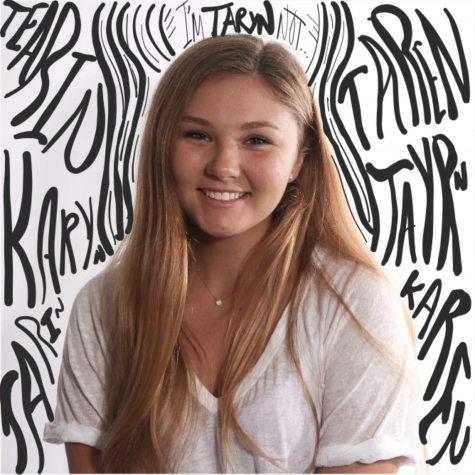 Taryn Reagan, Sports Editor
Taryn Reagan is Sports Editor and a second-year The Muse member. She spends her time outside of class petting strangers' dogs and eating pizza rolls....