THIS IS AMERICA: REVIEW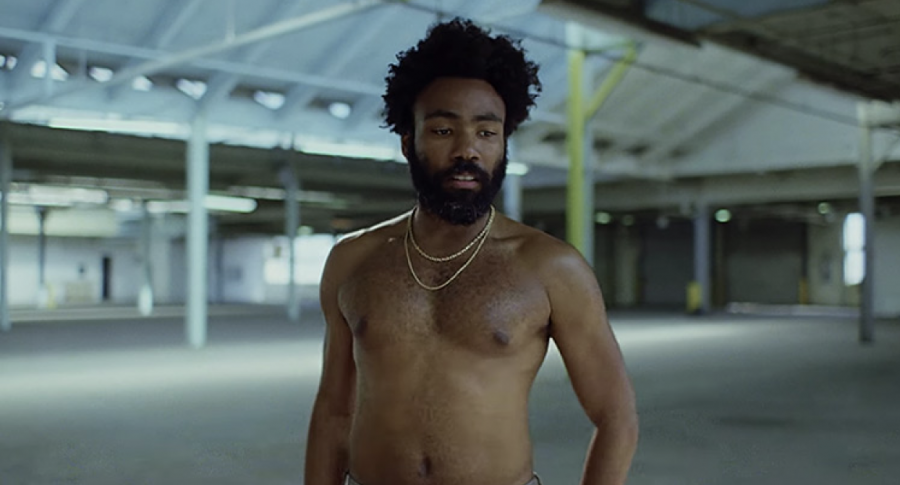 The twittersphere went wild once again with a new subject in the spotlight: Donald Glover, under his rapper alias, Childish Gambino. In addition to rapping, Glover is an actor in shows such as "Community" and "Atlanta", a filmmaker, a comedian in his comedy set "Weirdo", writer, director, and producer, making strides in all of his careers.
On May 5, American rapper Childish Gambino released his first track in two years, since his Grammy-nominated album "Awaken, My Love" in 2016, titled "This is America," along with a music video on May 6. Throughout his musical career, Gambino innovates music with each new endeavor. From 70's inspired tunes like "Redbone" to rap tracks such as "Bonfire" and "I.The Worst Guys," Gambino is always keeping his music interesting for listeners. "This is America" was no exception, and its message was poignant and powerful.
The song opens with a choir vocalizing and percussion instruments setting a light-hearted tone. The guitar then begins to strum, and Gambino's voice casts more light onto the track. Forty seconds in, the track is escalated by bass, and the lyrics shift into something heavier for the audience to grasp.
Gambino interjects both social and political issues into the song's lyrics, speaking to its integrity and substance. The lyrics discuss racial issues and violence present among black minorities in the nation. In Gambino's lines such as "You just a black man in this world, you just a barcode," the disproportionate policing towards black people in the United States are touched on.
Directed by Hiro Murai and produced by Doomsday with Ibra Ake and Fam Rothstein of Wolf + Rothstein, the video delves even further into the issue of inequality, ridden with symbolism and underlying messages on the screen that consistently reference culture.
It opens with a black man resembling the father of Trayvon Martin, a victim of gun violence and police brutality. The man is strumming the guitar in a chair, and the camera then pans to Gambino, where he begins an expertly choreographed dance number put together by Sherrie Silver, featuring both Gwara Gwara, a South African dance, and BlocBoy JB's dance. When the chair makes a presence on screen again, the man has a hood on his head. Gambino pulls a gun out from behind his back and executes him, in a manner similar to the Jim Crow era. The scene is the first of many, which display countless representations of gun violence and racism.
The videos most emblematic symbols include Gambino dancing with a group of school children in the foreground as chaos ensues behind them, with people's cars on fire, and others running from death riding a pale white horse in the background.
Even further alluding to current news headlines, there is a scene in which Gambino interrupts a church choir singing, with bullets flying through the air, and a machine gun, which he then places into a red cloth, showing how much value the nation puts into their guns. This is thought to closely resemble the Charleston church shooting in 2015, with another allusion to gun control analyzed in 17 seconds of silence during the song, meant for the victims of the Marjory Stoneman Douglas shooting earlier this year.
The video comes to a close with a futuristic beat and Gambino running from the crowd of people, which many believe is referencing "the sunken place" from the 2017 horror film "Get Out".
With emotive scenes and symbolism, the song has broken barriers in the entertainment industry, highlighting various subjects that musicians have shied away from. Glover has made his comeback in a powerful way, further showcasing his ability as both an artist, and a social figure.
Listen to the podcast for an in-depth music video analysis on "This is America" by Childish Gambino
About the Writer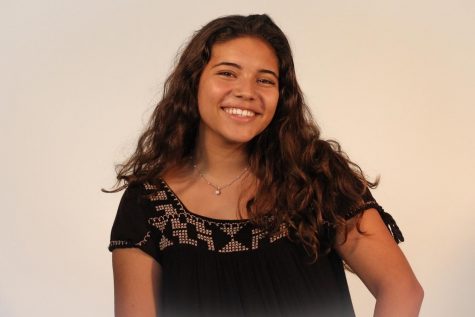 Anamaria Navarrete, Assistant Managing Editor
Communications senior Anamaria Navarrete is a third-year staffer for The Muse and an assistant managing editor. She enjoys all sorts of music and is very...