INFINITY WAR: REVIEW
Hang on for a minute...we're trying to find some more stories you might like.
Star Lord, Doctor Strange, and Spider-Man are just a few of the heroes being brought together in "Avengers: Infinity War" causing the widespread popularity over the movie's release.After almost a decade of creating and releasing films, Marvel's latest action-packed adventure has fans on the edge of their seats in anticipation.
"Avengers: Infinity War" brings together all of the heroes from the Marvel Cinematic Universe (MCU)'s previous movies in order to stop the Avengers' newest foe: Thanos. Iron Man teams up with Doctor Strange, Captain America teams up with Black Panther, and Thor teams up with the Guardians of the Galaxy in order to take on the villain. Played by Josh Brolin, Thanos seeks to destroy half the population of the entire universe, using infinity stones- the most powerful objects in the entire universe.
Directed by the Russo brothers, Infinity War incites high hopes and expectations from both critics and fans. CNN reported that the initial release for the first Infinity War trailer "racked up close to a million views on YouTube in less than three hours." This trailer is being viewd across the world, with the pre-sale tickets already bringing in millions.
In an interview with The Telegraph India, co-director of Infinity War Joe Russo stated, "I don't think that [the fans have] seen anything on this level of intensity with these levels of stakes and ramifications in the Marvel Cinematic Universe before."
CNN reported that the Marvel Universe movies have grossed $14.5 billion globally. This massive sum of money goes to show how popular the franchise has become over the last ten years.
"It's the payoff to ten years of world-building and character development that have helped change pop culture," chief analyst at BoxOffice Shawn Robbins said. "The entire concept of a sprawling, multi-franchise universe on this scale is something audiences had never seen before, and that creates a must-see event aura."
According to The Collider, "Avengers: Infinity War pre-sale tickets are already more than the last seven MCU films combined, including Black Panther, which likely makes up a near majority of those numbers."
IMDb lists the cast as having at least 87 members with a possibility of new characters appearing throughout the film. With the impressive amount of characters, along with their detailed backstories and solo movies, Marvel Studios has been building up for this film for a long time.
Because of how much time has been put into the franchise and how much popularity is has gained with its viewers, the movie has reported to be kept so secret that most members of the cast weren't even allowed to read the entirety of the script during production. Robert Downey Jr., one of the more famous actors involved with the project, plays Iron Man in the movie. In an interview with NDTV, Downey stated that Marvel didn't even tell him how the movie ended.
Infinity War comes out Friday, April 28. If you want to go see it opening week, get your tickets as soon as possible—they may already be sold out due to the established popularity and cult-like nature derived from longstanding Marvel fans.

About the Writer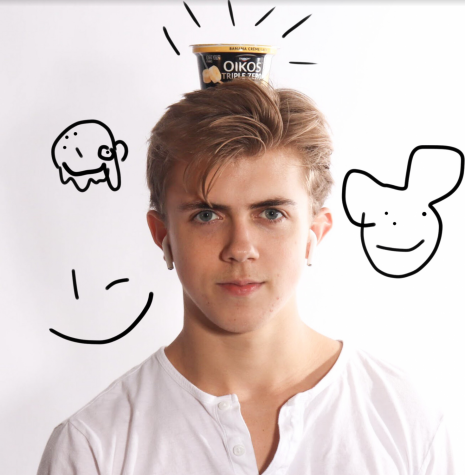 Tommy McCabe, Opinion Editor
Communications junior Tommy McCabe is a second-year Opinion Editor for The Muse. McCabe is involved in many extracurricular activities both inside and outside of school. As an Eagle Scout, he hopes to get into the best college he can after graduation. His main focus as a communications major is film, in which he is able...