Decades of breathtaking Marvel movies and months of enticing trailers have finally led up to the moment fans around the world have been waiting for: the release of the final Avengers movie. Eager fans piled into the packed theatre and prepared for what was one of the most anticipated movies of the year. The glow of cellphones dimmed and the sound of snack wrappers accompanied crowd members in their three-hour sit-down for "Avengers: Endgame."
Marvel recently released its last Avengers movie, "Endgame" on April 26. The film grossed over $350 million nationally on its opening weekend and over $1.2 billion globally. It broke many box office records that had been previously held by the prequel, "Avengers: Infinity War."
In "Avengers: Infinity War," the Avengers fight Thanos, who became the most powerful creature in the universe after obtaining six Infinity Stones. These Infinity Stones control universal forces—reality, time, space, mind, soul, and power—and are held in Thanos' Infinity Gauntlet. With the snap of his gauntlet, Thanos erased half of the population of the universe, causing billions to vanish out of existence. This left the Avengers with a devastation only they could reverse.
*DISCLAIMER: The rest of this article may contain spoilers. If you haven't yet watched "Endgame," and you plan on seeing it, I suggest you stop reading past this point.
The plot of "Endgame" follows the Avengers as they construct a plan to recapture the stones and bring back the millions who were snapped out of existence in the previous movie. It starts off with the superhero team traveling to another planet, where they find Thanos and find out that he no longer has the prized Infinity Stones. So, Ant-Man proposes a time heist to get the stones from the last movie and bring them to the future to resurrect the vanished.
Have you watched Avengers: Endgame?
Sorry, there was an error loading this poll.
Marvel didn't forget anyone's favorite character in "Endgame." They did a fantastic job of intertwining the stories of almost every hero in the cinematic universe. Everyone clapped and cheered for various superheroes as they entered—this is especially true near the end, when superheroes from across the galaxy join Captain America in defeating Thanos. Black Panther was among one of the biggest crowd-pleasers, as audience members hollered and applauded his entrance into battle through Dr. Strange's time portal.
The variation in tracking shots helped make it feel as if you were a part of the action, contrasting with slow panning or wide shots to keep viewers grounded and aware of the big picture. Along with the cinematography, the constant insertion of the iconic Avengers theme song throughout the movie heightened excitement and patriotism for the marvel universe.
Every actor fulfilled my expectations in their performance, as none of them are new to Hollywood and almost all have previously starred in Marvel movies before. Although every actor did well, some characters certainly outshined others. Robert Downey Jr. ended up feeling like the main character, as the success of the time heist heavily depended on him and his past. Among characters that were underdeveloped or overlooked, Captain Marvel was given a lack of attention considering the role that she played in helping the heroes defeat Thanos in the end battle.
The movie capitalized on every emotion, from love and sadness to fear and regret. Along with others, I was unable to leave the theater without tears. Marvel has a knack for playing with the audience's feelings, and "Endgame" was no different; its highly charged content was fitting to be the ultimate ending to the complicated and connected story of the Avengers.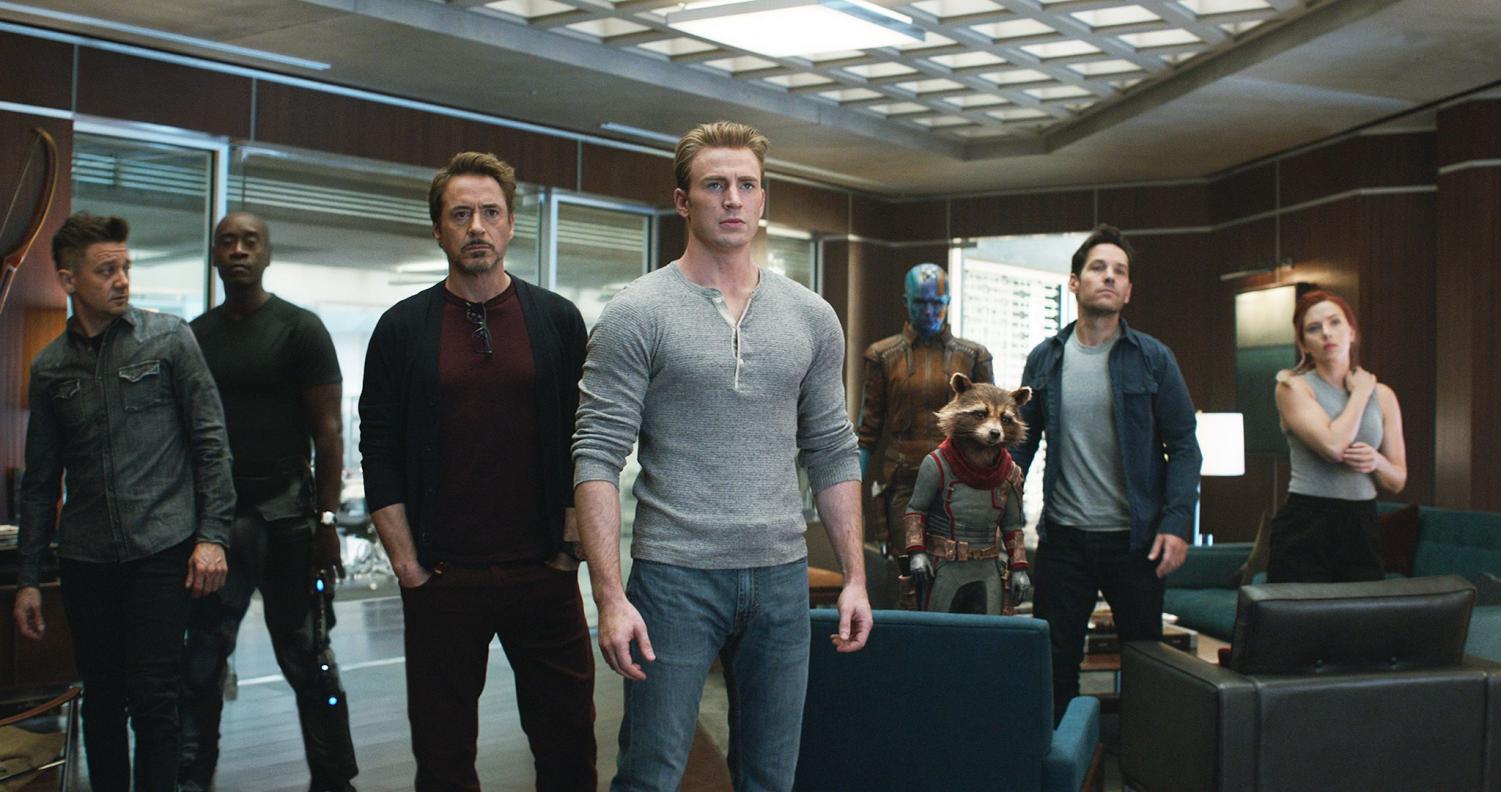 The film kept the viewers guessing, and every scene felt unexpected and unforgettable. However, most parts of the movie were so tense it felt as if you couldn't take a breath. With the exception of a few comedic breaks—like when Thor is revealed to be an overweight drunk—and sad scenes—like when Hawkeye experiences the vanishing of his wife and children in the opening scene—each moment had high stakes.
Moreover, the constant shift between the past and present of different heroes held the audience's interest and kept them on their toes. This warranted a large amount of time dedicated to each hero's past, experience with vanished friends and family, as well as each hero's journey finding a specific Infinity Stone. The only downside is that those with short attention spans or small bladders may miss something important since almost every moment in the movie adds to the overall plot.
One scene many fans—including myself—found exciting was when the most well-known female heroes united in a single frame. Several female heroes, with Captain Marvel—played by Brie Larson—in the center, lined up in a monumental moment, and it was an excellent way to elicit female pride and excitement for the female role models.
The outcome of the movie was satisfactory, although it doesn't follow along the lines of a typical "happy ending." Two lead characters end up passing away, and Marvel has yet to hint at their return. Also, Marvel's choice to leave out one of their signature post-credit scenes sparked controversy, which was likely done on purpose because "Endgame" is meant to be just that: an ending.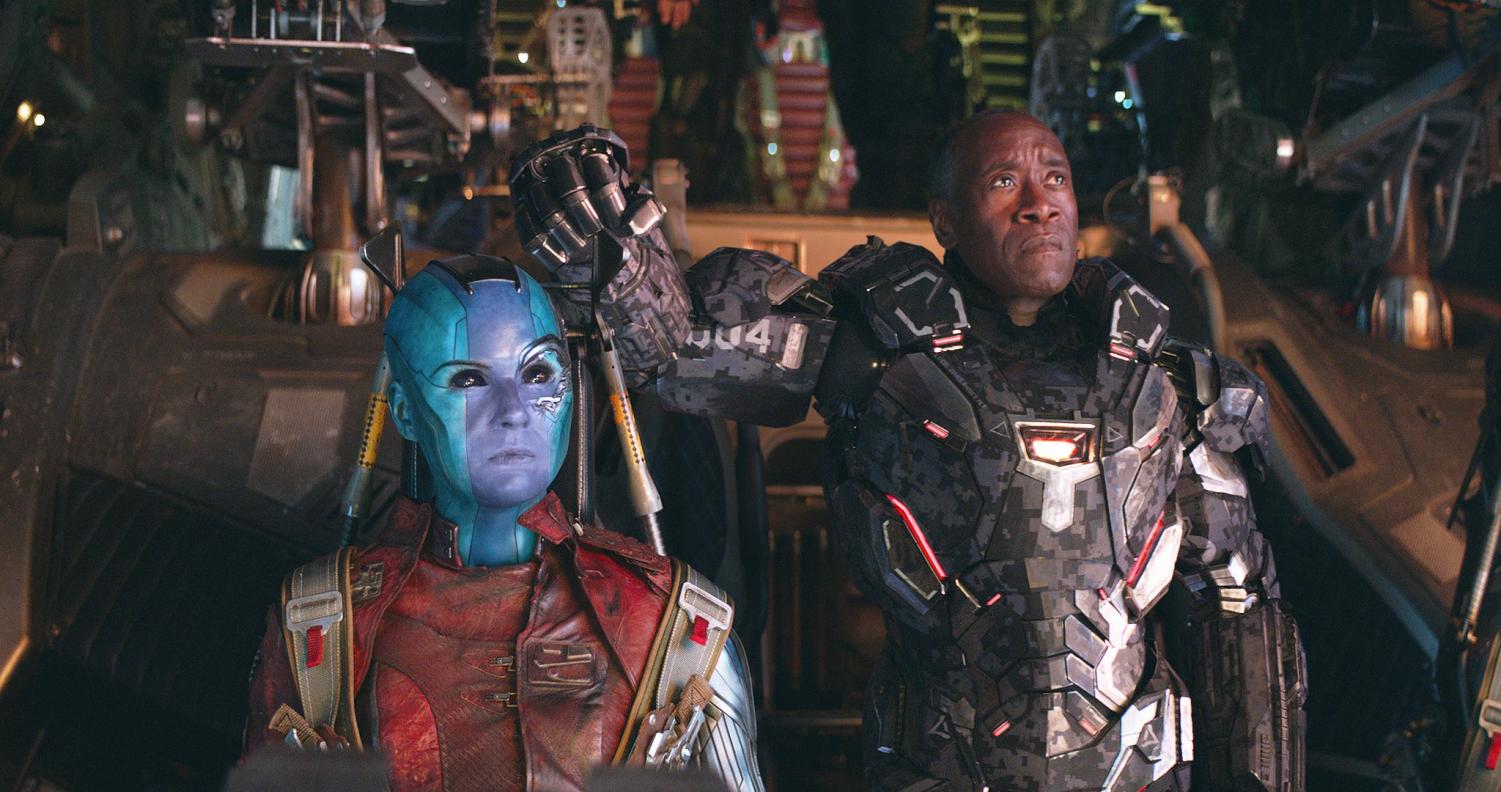 Marvel typically uses post-credit scenes to hint at a sequel or an upcoming movie or series within the Marvel Cinematic Universe. However, it's been made pretty clear that "Endgame" would not have a follow-up movie since its purpose is to conclude the Avengers film series. This didn't stop Marvel fans from staying past the credits, hoping for a glimpse at an unreleased scene.
For those people who have not yet seen all 21 Marvel movies before "Endgame," the film will not be impossible to follow. However, there are many characters that will be rather unfamiliar and references that may go unnoticed. Having not seen every Marvel movie before this one, I can personally admit to being confused during certain scenes where references were made to code words or battles from previous movies. Consider visiting this link to find out which Marvel movies you should watch before "Endgame."
Nonetheless, "Endgame" is definitely a must-see for Marvel fanatics and sci-fi newbies alike. The constant plot twists, along with emotional incitements, contribute to an overall enjoyable movie that would leave any viewer satisfied. However, there were a few situations in the movie that warrant discussion.
WHAT MARVEL SUPERHERO ARE YOU? CLICK THE LINK BELOW TO TAKE THE QUIZ!
https://4screens.net/e/5cc5fdc0a6b9e30100018bab
In "Endgame," the Avengers and other superheroes travel back in time and create alternate universes in order to reverse the events of Infinity War. This means that someone's past doesn't directly affect their future and rather than one solid timeline where past and future are intertwined, the heroes are able to go in and out of alternate universes. This complicated loophole had some inconsistencies throughout the movie.
For example, I find a lack of logic behind the fact that Nebula ended up shooting her past self to stop herself from aiding Thanos in his second attempt to destroy the universe with the Infinity Stone Gauntlet. If Nebula had shot her past self, then she surely wouldn't exist in the current time period. Based on Marvel's alternate universe theory, it would make sense, but the theory didn't hold true in all cases. For instance, when Captain America went to the past where he returned all of the stones, he ended up making a life for himself with Peggy Carter, the love of his life. However, he returns at the end of the movie to the same timeline as an old man, revealing that the decisions made in his past did affect his future self, which contradicts Nebula's situation.
Also, during the scene where Iron Man and Ant-Man attempted to get the Space Stone and Tesseract from Loki in 2012, Loki ends up escaping with the stone. This leads Ant-Man and Iron Man to the 1970s to get the stone, which leads to the question as to where Loki went and what happened to the stone in the 2012 version.
The death of Black Widow has also sparked controversy among viewers who are anxious to see what comes next for the female superhero. As we all know, deaths in Marvel movies are far from irreversible, and with the rumored upcoming solo film for Black Widow, fans are beginning to question whether she will be brought back to life or if the new film will serve as a prequel to develop her character.
On the bright side, Marvel did a good job of coming full circle by ending the Avengers series with Iron Man and his somber death. This reflects Marvel's first Avengers movie being about Iron Man, just as their last scene of the series was about Iron Man.
Another scene worth mentioning was the cliffhanger of Captain America giving Falcon his shield to become the new Captain America. This served as an exciting moment for many Marvel fans, as they anticipate an upcoming film dedicated to Falcon as the new Captain America. Other die-hard Marvel fans are simply satisfied with the comic book reference that the scene itself posed.
Despite the few questions and criticisms I had after viewing "Endgame," I can confidently say that Marvel succeeded at creating an exceptional ending worthy of all the high ratings and broken box office records it has received. Although the conclusion to the film was far from a happy ending, it still stands as an unexpectedly perfect one.