Album Review: Frank Ocean's 'Blonde'
Hang on for a minute...we're trying to find some more stories you might like.
When Frank Ocean launched Channel Orange, he created something more than just music; he became a dynamic person of the future. He exercised age old taboos with a mere high note, and exterminated racial divisions in a verse. Ocean exuded hope to the public, and they loved it. Shortly after, Ocean practically disappeared, but, Aug. 20 marked the very day Ocean released an album after four long years. There's a reason he needed years to create Blonde: the album's rich varying influences and personal thoughts, takes quite some time, but Ocean is a craftsman, and craftsmanship requires patience.
At first listen, Blonde was not the show-stopping, ballad filled, eloquent album everyone expected. Compared to Channel Orange, Blonde did not touch base on cultures, ideas or people outside Ocean's own experience. It was almost as if listeners were eavesdropping on Ocean because of how personal it was. Though the songs are not meant for marching, they have just as much purpose. The songs are about people's everyday lives, something we don't hear too often. They uncover deep feelings and find solace in sorrow. They offer unseen views of overlooked places. Minimalist rock guitar and simple electric keyboard work drive a number of songs on the album; twitchy rhythms and bizarre vocal effects creep in from the edges.
At 28-years-old, Ocean deals with this style of avant-garde in a profoundly understated way. He examines sexual desire in "Self Control," heartbreak in "Good Guy," substance abuse in "Skyline To" and family values in "Futura Free." He looks at youth. He looks at technological barriers. Whatever the topic, the album presents his brand of minimalism. He doesn't sketch his choruses with the intention of a radio hit. He welcomes pop tones, choosing acoustic and electric guitars over traditional synth and bass-heavy R&B. With this adventurous album, Ocean refuses to be pinned down to not just a genre, but an overall image.
The album ends in the form of spliced-up old interviews with some of Frank's young friends. Keyboard rolls in the background as the men talk about who they are and what they wish for. Carefree laughter plays throughout, the kind of laugh that adults usually can't do. Harsh static constantly intrudes, though, hinting at the distortions of time. That state extends to Ocean's fixation on growing up. He sings about adulthood with a heavy heart, often pairing age with diminishing love or the realization that he may disappoint others. Ocean has the longest and most heartfelt yearning for youth, it feels strangely like a combination of a depressed sigh and a loving acceptance of reality. It's almost the equivalent of flipping through a yearbook and feeling sad when your eyes land on group photos and reminiscing inside jokes. The bittersweet sentimentality of family, naivety and dreams reaches its peak eventually — and Ocean feels it intensely.
About the Writer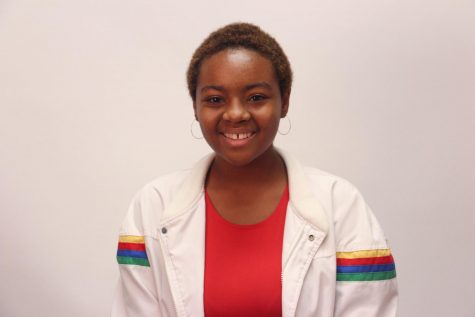 Alexa Pope, Lifestyle Editor
Having the name Alexa Pope usually entails getting referred to as 'the Amazon thing' and/or 'that one lady from Scandal', but since this is her...