FROM SILVER SCREENS TO HALLOWEEN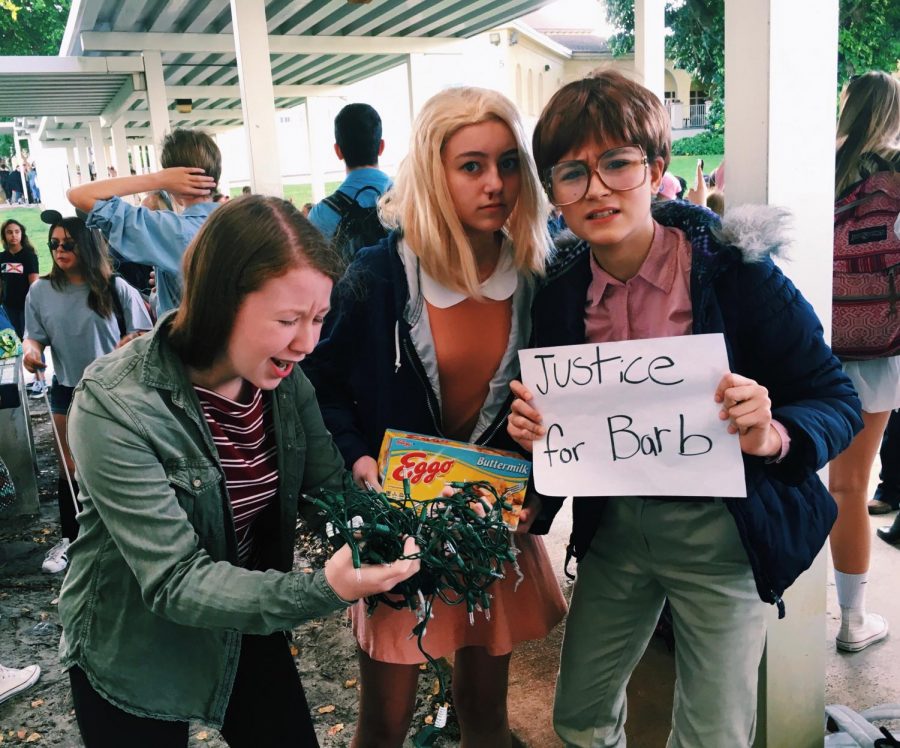 The month of October brings two things in the arts school atmosphere: the abundant Halloween spirit and a surplus of extravagant costumes. Halloween showcases the group costumes, the DIY costumes, and the classics: police officers, devils, and cats, but the most common costume present on Oct. 31 is always one relating to pop culture. In the past several years, the costume that makes its way through mass media, TV shows, or the year's leading films, finds its way into many of the student body's minds. Within every year's batch of costumes, there is the tinge of modern media making its influence, whether it be "Suicide Squad's" rendition of Harley Quinn, Twitter phenomena Left Shark, or any of hit-TV show "Stranger Things'" characters.
In the age of technology, social media influencing things, anywhere from ideals like political views to simple ones like clothing style, is not uncommon. When it comes to costumes, inspiration has been drawn from many characters portrayed on a social media platform. One prominent example of this is Miranda Sings, an internet personality infamous of two things: one, for her high opinion of herself, and two, for her inability to actually perform with the talents she believes to have. In 2014, when her internet act rose to fame on Youtube, Halloween was an army of the figure's iconic overdrawn red lipstick, striped button-down shirt, and red sweatpants.
Accompanying internet personalities under social media related costumes are costumes related to memes, which become exclusive only to those who have seen and can recognize the meme. During Katy Perry's performance for the Super Bowl XLIX in 2015, the internet took notice of the "left shark" seemingly improvising the dance moves. Left Shark went viral and became a hilarity; that year's Halloween surely saw more shark onesies than ever before. Social media is only the beginning of how pop culture affects costumes chosen by teens. Movies that top the charts each year become the center of inspiration.
In the era of the Hunger Games, various Katniss Everdeen costumes were in every corner of the streets where trick-or-treaters lurked. This phenomena occurred again in 2016 when "Suicide Squad" hit theaters worldwide. According to Forbes, the movie's box office grossed above $700 million so due to the success and added popularity, many sported the Joker's glowing green hair and Harley Quinn's dip-dyed pink and blue pigtails for the day.
As for the realm of TV shows, 2016 brought about the flourishing Netflix original series, "Stranger Things". With its release date in July, the series was given just enough time to grow in recognition and became the perfect opportunity for a costume by October. Eleven, one of the show's main characters, became another costume teenagers decided on last year. that was generalized. by all the Eggo boxes missing from store's shelves on Halloween in 2016.
In a budding world of technology, TV shows, and movie tickets, Halloween costume ideas can be found anywhere within the pop culture we consume on a day to day basis. This year, as the Pennywises and Wonder Women catch the eyes of many, the costumes' underlying reason will be one of commonplace, and another demonstration of media influencing teen culture every day.
About the Writer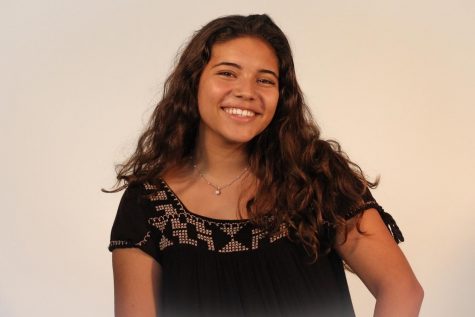 Anamaria Navarrete, Assistant Managing Editor
Communications senior Anamaria Navarrete is a third-year staffer for The Muse and an assistant managing editor. She enjoys all sorts of music and is very...