POLITICIANS & THEIR LOVE HATE RELATIONSHIP WITH POP CULTURE
To a politician, pop culture may appear to be an untamable beast, an undecodable language, or in some cases, an ally. In cities and rural towns, among both black and white we are all bonded by it — by tapping into this reservoir, by booking the right venues and making the right references, a politician can hold America in the palm of their hand.
It was during Donald Trump's presidential victory speech that the Rolling Stone's 1969 hit, "You Can't Always Get What You Want," was played. Many considered it a musical insult, in particular the band itself. In May 2016, the band had asked Trump's campaign to cease use of the song. Another famous misstep was at The White House Correspondents' Dinner, when Obama joked about Snooki from MTV's Jersey Shore, but later told The View he didn't know who Snooki was. These are only some instances of politicians using pop culture to their disadvantage. Incorrect references can make their efforts seem phony and in Trump's case trigger distaste. Surely it is better for a politician to not refer to pop culture if they aren't well versed in what they are talking about.
But if pop culture is necessary to winning the hearts of divided America, how have politicians used the media to their advantage? During Oprah's years as a talk show host, she brought many people to the stage including destined-to-be president, Barack Obama. This circuit of soft talk shows helped him avoid hard-ball questions and humanized him. The effect is still evident for anyone who has watched Netflix's Barry, a docu drama about young Obama in New York.
Some politicians like President Ronald Reagan and Governor Arnold Schwarzenegger share an even stronger connection to their image in the entertainment industry. Their on-stage charisma and fan following helped them rise to the ranks of office. In 2009, Schwarzenegger released a video where he wielded a knife and asked his constituents for any advice they may have for cutting California's state budget. Though distasteful to some, the governor's sense of humor was appreciated by pop culture.
With the advent of social media, a new scene for pop culture and politics has arisen, namely on Twitter. In this way, politicians have gotten smart and without past fame or celebrity endorsement they have placed themselves at the center of pop culture. Even some of President Trump's more controversial quotes have been subject to SNL skits, South Park episodes, and countless youtube caricatures. It proves the old phrase: there's no such thing as bad publicity.
The campaign trail has gone beyond just commercials. The amount of free advertisement a candidate receives can be evidence of their public support and relevance in pop culture. During the 2016 campaign, Donald Trump spent $10 million on self advertisement. This was $72 million under how much Governor Jeb Bush spent and $18 million below Hillary Clinton, according to the New York Times. When compared with the amount of free advertising these candidates received, Donald Trump was in the lead with $1.9 billion dollars while Clinton only received $746 million.
The love-hate relationship shared between politicians and pop culture can be a fine line between relatability and artificiality. It is is undeniable that whoever runs in the 2020 election will need the ever growing media market on their side.
About the Writer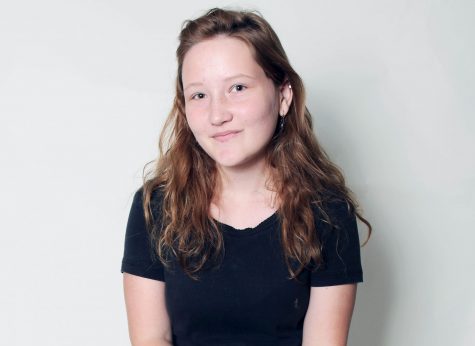 Ariane Dixon, Features Staffer
Communications sophomore Ariane Dixon is a first-year features staffer on The Muse. She became interested in journalism during her first year at Dreyfoos...