One Last Article
On my last day of high school, I woke up really, really unexcited. The only normal thing about the day was that I slept through my alarm and woke up late. By the time I actually got out of bed, my last class as a senior had 5 minutes left in it. So I basically slept through my last class of high school. That seemed fitting. 
As I turned in my last homework assignment, sent my last email to a teacher, and fretted about things I needed to get done before the day was over one last time, it was pouring. I checked in with my friends and it kept pouring. I ate a lonely lunch and stared at my graduation robe draped over a chair across the room and still, the rain came down. I couldn't help but feel stuck—literally, in the house—but also figuratively. It was my last day of high school, but I felt no sense of closure. For four years, I'd pictured the end the way I'd seen every class before me experience it. I pictured screaming in Universal at 1 am during Grad Bash, taking prom photos with corsages and boutonnieres, spending May 1 in a sea of seniors sporting college apparel, and determinedly walking out of Dreyfoos' gates one last time, sure I'd done it all. But I hadn't done any of that— I was sitting at home alone thanking my teachers in virtual classes and thinking about how things should have gone and feeling like high school was completely, uncontrollably incomplete. I'd always imagined that on my last day and graduation day I'd feel a sense of bittersweet certainty about moving on. I'd expected from myself confidence about the finality of my four years and excitement about the next four to come. Instead, somehow, I just felt stuck, as if I couldn't move on and feel excited until I properly closed this chapter. And I felt unsure, because for four years I'd pictured closing this chapter with a handshake and a diploma, and now that image was forever a pipe dream. 
Later that day, as I started my car, I noticed the time on my dashboard clock was wrong. It was about 4 hours too early. While fixing it, I thought about what I'd give to go back only 4 months. I'd just spoken to underclassmen at a (virtual) senior banquet about cherishing their days, and I meant it. My last in-person day of high school ended abruptly, unexpectedly, and untraditionally. But while reflecting I realized that though the Class of 2020's circumstances are unique, the lessons we'll take from this aren't. A global pandemic is unprecedented, but life being unpredictable isn't. I've always considered sayings like "Life is like a box of chocolates; you never know what you're going to get" or "You never realize what you had until it's gone" platitudes, and they are, but most sayings become clichés because they're true. So yeah, things suck right now. By the end of the day, it was still raining and I still felt stuck. But I've realized I'm just mourning the loss of what I thought the end of my senior year would be—the loss of predictability—and that really, closure is something I can create for myself because it just means feeling ready to move on. The Class of 2020 has navigated unpredictable times before (on a much smaller scale) and emerged better than ever. We've already taken to creating videos and virtual showcases to commemorate our time at Dreyfoos. And while I know that for me, it's going to take more than that to feel that sense of bittersweet finality I'd envisioned feeling as I graduated, I'm confident I'll get there eventually—even if it's in the most unprecedented and untraditional of ways. Today, on our virtual graduation day, I'm taking a big step in creating closure for myself. I'm reflecting on the fact that as a class, though we didn't get to have the big moments, we did have all of the small ones. If anything, this time to think has only made me appreciate them more than I know I would have had things ended "normally." Nothing is going to replace the image I had of the last few weeks and graduation, specifically, in my head, but an improper ending doesn't invalidate all of the memories we did make and everything we accomplished. During our virtual commencement, celebrating all of the small moments throughout my 3.75 years will, for me, be a step towards closure of this chapter.  
So thank you, Dreyfoos, for all of those moments. Thank you to my teachers, guidance counselors, and administrators for guiding me through personal growth these past 4 years. I owe my excitement about my future to you for helping me set and achieve my goals. Thank you to my friends for making every moment memorable and for becoming family to me. And thank you to the Class of 2020 for making Dreyfoos home. To the underclassmen, I think my message is the same as it would have been had we ended school normally: Savor each moment and take no time for granted. Each day at Dreyfoos is unique and one you'll never get back. Whether your time gets cut short unexpectedly or your year ends predictably, that holds true. 
I've written about Dreyfoos so much these past few years—Dreyfoos students and faculty for The Muse; Dreyfoos alumni for the School of the Arts Foundation—that it felt fitting to begin closing my high school chapter by writing about Dreyfoos some more. All I'm really sure of is that no matter how I say goodbye to my high school years, Dreyfoos will remain a special place full of special people that has impacted me in indescribable ways. And I don't have to walk at a normal graduation ceremony to feel confident I'll always be a part of the Dreyfoos family.
About the Writer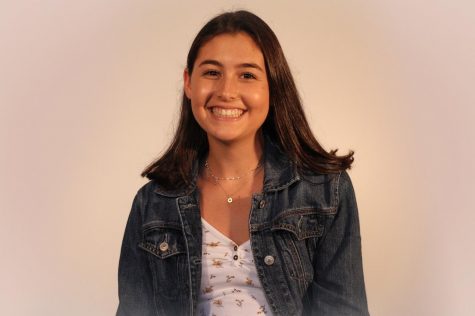 Maddy Rubin, Managing Editor
Communications senior Maddy Rubin is Print Managing Editor and a third-year staff member of The Muse. Outside of the publication, Rubin is the event coordinator...