Flag-Football Fever
For as long as I live, money will be my enemy. This became apparent to me Jan. 13, when I didn't win the billion dollar Powerball. Until I strike it rich (by winning the Powerball), money will always haunt me, reminding me of the things I cannot obtain. Worst of all, however, money is stopping me from accomplishing my dream- creating a girls flag-football team at Dreyfoos.
"The reason we don't have other teams is because it costs a lot of money and we don't have the money," Principal Dr. Susan Atherley said. "We got money for sports but we are not a sports school so that money goes to the arts. Creating new sports teams would take that money away from our arts program."
The last sport to be inducted into the athletics program at Dreyfoos was girls volleyball. Since then, there has been some futile attempts to bring new sports to Dreyfoos.
"Someone sent me an anonymous list of reasons why Dreyfoos should start a baseball team," Dr. Atherley said.
Although the root of the problem with adding new sports programs to Dreyfoos lies in a lack of funding, there are other issues that arise in the process. According to a rule of gender equity, any new sport needs an equivalent of the other gender. This would mean doubling the funds, coaches, and equipment necessary.
"Gender equity says that if you start a girls team, you have to make a boys team too," social studies teacher and athletics director Ross Vening said. "There's a lot that goes into sports at a school like this because of the arts program. There's only so much time, money, and teachers to go around."
Along with these issues in developing a girls flag-football team, is the problem of Dreyfoos' field. The Dreyfoos field that the boys and girls soccer teams play on is smaller than regulation. Participation is also a problem at Dreyfoos. A team would require players, and finding a large amount of girls who would want to join would be difficult.
"I am all for sports at Dreyfoos," dance sophomore Madison Hedge said. "[However], I wouldn't join because I'm not very good with competitive sports."
Many students believe that football has never been meant to roam the Dreyfoos campus. However, until 2013, flag-football was the Powder Puff sport of Spirit Week.
"It started because we were doing games out there and [basketball] inside the gym as a backup," math teacher Rachelle Lowen said. "One day there was bad weather and we had to do the game inside. People seemed to like basketball and we were able to all sit in the gym and watch, [which] is more comfortable."
Pricewise, a girls flag-football team at Dreyfoos would be very expensive. Uniforms consisting of pants and shirts would be anywhere upwards of $100 per player, and with a team of 13 players or more, the price could easily become $1,300 in total for uniforms. Officials to referee the game can get paid anywhere between $55 and $74 per game in a regular season of high school sports. This doesn't include the money needed for equipment such as flags, markers, and footballs equaling just above $120 to $150.
About the Writer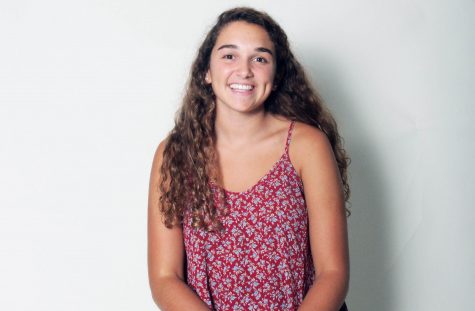 Alana Gomez, Assistant Managing Editor
Communications senior Alana Gomez is a third-year staffer and Assistant Managing Editor on The Muse. Apart from her love for journalism, Gomez also writes...