TRUMP VS. THE MEDIA
Hang on for a minute...we're trying to find some more stories you might like.
Whether you love him or hate him, one thing is for certain: President Donald Trump does not have a great relationship with the American news media.
Trump has continuously dismissed, derided, and decried news outlets and reports since he first began to emerge as one of America's presidential contenders in 2015. He frequently attacks major magazines, newspapers, and cable news networks that criticize him or his administration.
On his inauguration day, President Trump took an oath to "preserve, protect, and defend the Constitution of the United States." In his attacks on the freedom of the press, guaranteed by the First Amendment of the Constitution, Trump has violated that oath. However, Trump has instead amplified his disrespect for the press through repeated actions that threaten that very freedom itself.   
Barely within the first year of his presidency, Trump has already abused his position as Commander in Chief.  His constant assault on journalism and the media as a whole is something  the American public can no longer ignore, as freedom of the press is a basic civil liberty in the United States.
In October, an NBC News report insulted Trump's stance on increasing America's nuclear weapon stockpile. Secretary of State, Rex Tillerson, referred to the president as a "moron." Tillerson's insult  promptly caused Trump to react somewhat irrationally. Not only did he go on social media to label this report as "fake news," but he also took the dramatic, more serious step of suggesting that the network should be punished for broadcasting an account that did not meet his approval. With the president of the United States deeming accredited publications "fake news," at what point is it appropriate for the American public to question those institutions, as well.   
In a recent interview with Fox News, Trump said, "Network news has become so partisan, distorted, and fake that licenses must be challenged, and if appropriate, revoked. Not fair to public!" The tweet came on the same day announced  he slammed the press in a public statement.  While in an appearance with Justin Trudeau, the Canadian Prime Minister, Trump complained that he felt it was "disgusting" the press has the ability to write whatever they want.
What differentiates the latest presidential outbursts from previous ones is Trump's amplification of his constant complaining with regards to the negative coverage. Recently, he has conveyed his messages using aggressive language and by alluding to the possibility that he may use his regulatory power to punish critics of his presidency. His power, however, goes beyond petty tweets and vocal outbursts.
As president, Trump has the authority to appoint members of the Federal Communications Commission (FCC). This agency is in charge of issuing and regulating broadcast licenses, which are granted to individual television stations, as opposed to news networks. What Trump fails to realize is that the FCC does not pull licenses from stations because of their content. President Barack Obama- appointee to the FCC, Jessica Rosenworcel responded to Trump's outrageous tweets over licenses by saying, "That's not how it works." Rosenworcel continued to speak out against his statements, declaring that free speech is protected under the First Amendment. This includes programming that may be objectionable to many viewers or listeners, so the FCC cannot prevent the broadcast of any particular point of view.
Previously, the natural response to Trump's outrageous comments was to laugh and brush off his declarations; however, we should begin to look at this matter in a more serious light. This issue brings up the problem of efforts to use federal authority to restrict certain rights, such as the freedom of the press. Our president, who at times seems to be ignorant with respect to the Bill of Rights, and who has a history of using his bully pulpit to stir discord and division amongst the nation, is unpredictable to say the least. There is no telling how far he will take his attacks on our civil liberties that offend his delicate sensibilities.
Even if the president is simply making another round of empty social media threats, the fact that he is even threatening those in the press that don't meet his approval should be deeply unsettling to the American public. There is no question that this should be a warning of danger.
It is vital that Trump be challenged by members of Congress and the American public, Democrats and Republicans alike, who recognize what is at stake when the chief executive points an accusatory finger at journalists that dare to question his authority.

About the Writer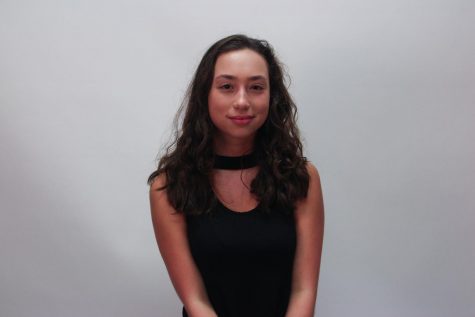 Ariana Richter, Opinion Staffer
Piano senior Ariana Richter is a first-year staffer on The Muse. Born and raised in West Palm Beach, Richter is going to do everything she can to get out...