AFTER SIX YEARS, SAC VOTES ON NAME CHANGE PROPOSAL ONCE AGAIN
Voting members of the School Advisory Council (SAC) made their decision on May 1 regarding Alexander W. Dreyfoos' controversial proposal, one which has reignited conversation over the past few weeks. Over 200 people attended the SAC meeting in the Media Center.
The 13 voting members of SAC voted unanimously to oppose the proposal, with one abstention coming from School of the Arts Foundation Executive Director Kris Lidinsky. Nevertheless, their decision will be provided to the School Board of Palm Beach County, which intends to make the final ruling during a meeting on June 5.
"Because May is graduation month and we have an extended testing period, they typically don't have board meetings during this window," said Dr. Joseph Lee, the Palm Beach County instructional superintendent who attended the meeting. "It's not like you can just have an impromptu board meeting because it's set by statute."
Leading up to the vote, there was a public discussion, board discussion, and ultimately a decision made by the voting members after a strong show of sentiments from both sides.
The SAC meeting hosted figures such as Edmund Duhy, the founding principal of Dreyfoos; Mr. Dreyfoos, the school's namesake; Andrew Marra of The Palm Beach Post; former teachers; alumni; and many others. After the proposal was rejected six years ago, both sides have gained renewed passion about the possible renaming.
While in attendance for the April 3 SAC meeting, Principal Dr. Susan Atherley was absent due to "an important meeting," according to former SAC chair and social studies teacher Sarah Ray. After stating prior that she "will put her foot down" so that the change "will not happen over the summer," some were unsettled by this June 5 date, which is after the 2018–19 school year.
With the exception of Mr. Dreyfoos, the meeting followed school board policy regarding discussion, allowing speakers at the podium for three minutes each in front of the attendees and the voting members of SAC.
Proponents of the proposal expressed their perspectives, among them that the sciences and arts are becoming intertwined, their goal for the school to recruit the best of the best, and their concern regarding the fact that the school has numerically lowered in the rankings in the past few years.
"If we make this change, we will again make it back into the U.S. News and World Report top 100 high schools in the country," Mr. Dreyfoos said. "I fear that our schools ranking could continue to slide. Under these new evaluation standards, we absolutely need to highlight our academic strengths."
The "new evaluation standards" Mr. Dreyfoos referred to are U.S. News and World Report new methods of ranking American high schools. The new system was adopted this year "to expand the rankings holistically so all eligible public high schools are ranked" and "to compare schools using a more comprehensive approach," the American media company said.
Yet some, including communications junior Madaleine Rubin and Palm Beach County School Counseling Program Planner Eunice Vivar, were quick to point out their objection to the argument regarding rank, explaining that the school moved up percentage-wise and was already performing at an extremely high level.
Opponents also shared concerns regarding the removal of students from specialized cohorts in the college admissions process, losing the uniqueness of the school, and preventing even more qualified arts-focused students from attending the school.
At the school board meeting, the same discussion process will occur, allowing for public discussion, board discussion, and—ultimately—a binding vote.
"I don't have a say in [the school board voting process]," Superintendent of Schools for Palm Beach County Dr. Donald Fennoy said when asked about whether the school board will take SAC's decision into account. "It is literally a board policy process. The board will hear out everything in June and make their final decision."
Concurrent to this meeting, a School Board was meeting was held at the district.
"There was a school board meeting tonight at the exact same time," Dr. Lee said. "Several parents opted not to come to this meeting but went and spoke on behalf of Dreyfoos tonight. The voice was articulated."
School officials highlighted the ways community members could have their voices heard, from emailing the school board members to attending the school board meeting.
If you would like to contribute a comment to be read at the June 5 school board meeting, you can email a school board member at www.palmbeachschools.org/School_Board.
Watch a recording of the concurrent School Board meeting at
Look for "DSOAS" in Issue Four of The Muse for a comprehensive analysis of the proposal and its implications.
The following is a quote collection from the speakers at the meeting in chronological order, providing a synopsis of the perspectives and arguments speakers brought to the meeting.
College advisor Brian Ross:
"I'm really balancing the $1 million gift against about four and a half million dollars of scholarship money … There are these things called cohorts—I worked in admissions for a couple of years. I know the system … It's how they look at [students] in terms of whether they are chess players, they're dancers, they're musicians, they're whatever. So, a student from Dreyfoos generally will get more money than [a] student from a community school."
Ms. Emily Stewart
"When we start to compare our high school with [the American Academy of Arts and Sciences] or want to rise to that level of regard, we begin to miss out on the opportunities that our school can offer here and actually is offering here for our students … I have a very difficult time with not knowing the consequences [of changing the name in perpetuity] and having absolutely no research to back up whether or not … it could hurt our kids."
Ms. Karine Evrard:
"I have a daughter who is a music major and has always had a love of both [the] arts and sciences … We want to bring in that kind of talent to be the best of the best, not only in the arts, but in the sciences. I don't think we need to change the school, but I think we need to build up certain departments so that those kids who are talented academically and in the arts can continue to pursue both. It's not fair to ask them to choose."
Communications juniors Kevin Ahern and Madaleine Rubin:
"As students, we cannot emphasize how negative we believe this name change to be … If this name change happened four years ago, there's a good chance that both of us would not be standing here today … Preserving the uniqueness is of the utmost importance to our students. We love this school because we love the arts, which to us stands above everything else. Let's keep it that way."
Film teacher and alumna Ruby Hernandez:
"I hope people understand that the money is tempting. I have about 150 students and four working cameras. I get it … I just want to leave you with one last thought: Is an unspecified, unallocated monetary donation worth compromising our uniqueness, our arts-centered education, and everything that we have stood for so far?"
Palm Beach County School Counseling Program Planner Eunice Vivar:
"This erroneous designation could harm students pursuing a college and their professional careers in the arts. Dreyfoos will no longer be regarded as specialized. The broad connotation of arts and sciences is most closely related to a university's college of liberal arts and sciences, which is sometimes seen as a catch-all for many different majors and concentrations. Renaming the school will devalue the remarkable and distinguished arts education that students receive [at Dreyfoos]."
School counselor Olga Middleton:
"I'm here as a staff member, just to report our findings and our conversations with colleges. One of the comments was that the name change would be misleading because we're really not changing our curriculum—we're not adding a STEM program. In a world that is STEM-obsessed, our students bring a very unique and well-rounded background to the colleges."
Edmund Duhy, Founding Principal of Palm Beach County School of the Arts:
"The golden philosophy of the school is to identify talented students in the arts and provide for them specialized educational opportunities in our domain supported by the strong academic program … Changing the curriculum and adding more science and academics will be extremely difficult for these students. Many of them are stretched to the max already."
English teacher Martha Warwick:
"Most students who get into Dreyfoos get in through the lottery process. After casting their audition, their admittance becomes the luck of the draw, which unfortunately denies many fully qualified students from attending because the school does not have the capacity to enroll all of them. Therefore, if the school widens its applicant pool, there will be even more qualified art students who will not be able to attend the school that will allow them to grow and prosper as artists."
Spanish teacher Linda Kass:  
"When we opened, we had 300 students, and we hoped that they were going to excel in the arts. Not only did they excel in the arts, but they also found a supportive and nourishing environment at our school. And they excelled in the academics as well … I was thinking about an alternative … I was thinking of Mr. Dreyfoos' name on the science building: Dreyfoos Hall of Science in large letters on each side…"
Ms. Christie Ragsdale Scalera:
"When a subject is in the name of the school, it implies that that school offers curriculum much more rigorous than others in the area, such as in the arts. The same is not true in science. While we offer many advanced science classes, they are no more so than most of the other Palm Beach County High Schools. I believe it would be a misnomer."
Former SAC Member Bobby Munden:
"My goal [for] SAC has always been constant, ongoing, relentless pursuit of improvement. Elevating the visibility of science does not and will not diminish other areas of the school. It's not a zero-sum equation."
Barbara Polansky, mother of Dreyfoos alumnus:
"There needs to be an awareness that science is … a future component to everything. And even if
we don't have the curriculum changing, there have been some changes since my son was here. So obviously, there are changes that get put in just as a matter of course … I do think that all areas of the school could be improved. Certainly, the academic reputation is one of those."
Theatre junior Jade Huber:
"I haven't met one student who I go to school with here who is in favor of the name change. It should be up to the students because it's our future … I love academics—it's equally important to me. I was excited about Dreyfoos because I knew that the academics were really good … If someone doesn't want to come here because of that, then maybe it's just not for them."
Theatre junior Sawyer Hyatt:
"There's an air of toxic academic priorities that has invaded Dreyfoos. Why would we try to dilute the arts with the sciences? We already know that good art leads to good sciences, but you will hear [the teachers] say that there's becoming a smaller and smaller trend of people who are coming here for the actual arts. They're coming here for the academics. That's not the dream of Dreyfoos. That's not what we started here for. That's not why all of us are here. I would like to be one of many to say 'don't let the dream die.'"
Theatre junior McGwire Fisher:
"When I found Dreyfoos, I knew that I wanted to go there because I knew that there was going to be a home where I could be heard and my art could be respected and prioritized. I don't think I could have found that at any other high school, and I'm so thankful for that … I don't think I can leave the school saying the same thing if the name is changed."
Franck Chantayan, father of communications freshman Christian Chantayan:
"All of the reasons that Mr. Dreyfoos and all of the other parents who had spoken in favor of changing the name … are already occurring. We're already drawing high-achieving students here, for academics as well as the arts … To change your school's name to the detriment of our students' ability to get into public universities and to be able to get scholarships just for the desires of one person, I think is untenable."
Ms. Janet Goldman:
"We are dancing on dance floors that are twenty years old. You cannot dance on a dance floor [that is] 20 years old—you'll have injuries and you will have issues … You've heard from the video [sic] department, from everywhere else: We have simple needs to continue to grow the school. So, I would just encourage [Mr. Dreyfoos] to reconsider your generous offer because we do need it."
Theatre junior Cross Ayala:
"At Jupiter High School, they spent about $2 million just putting turf into the school. At Dwyer High School, they spent several million dollars just putting the track in. Now, we're talking about revitalizing our art areas… but [the donation] wouldn't virtually do a lot, and that's the truth."
Alumna Amy Price:
"I'm a 2000 graduate of Dreyfoos School of the Arts. I graduated from the music department, and I'm a trademark attorney … To manage a brand requires an understanding of the brand's heart and soul … A brand always needs to embody the purpose that once inspired the founder. Brand building requires discipline and consistency. In order to successfully evolve, it needs to stay true to the features that first attracted to its customers."
Alumnus Brandon Levine:
"I'm a class of 2000 alumni …  A school has an identity like a child. My kids, they carry my last name … and therefore into their formative years, I get to influence who they are, what they think is morally correct, what they find interest in, [and] steer them in directions where I think they should go. But as they get older, they become their own person. They become unique."
Former communications teacher Dr. Ancil Deluz:
"One of the things in communications that we learn is effective listening skills. Everyone here today has listened, dedicatedly, to the voices of students, to the voices of current faculty members, to the voices of the founding members of this school community. I have listened. And I respect your thoughts. And I will state my retorts and reflections when I submit it in writing."
Your donation will support the student journalists of Dreyfoos School of the Arts. Your contribution will allow us to purchase equipment and cover our annual website hosting costs.
About the Writers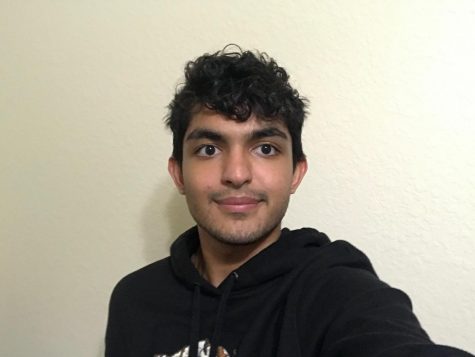 Nirmit Chandan, Print Managing Editor
Communications senior Nirmit Chandan is the print managing editor on The Muse. He loves attending Dreyfoos and is eager to further his passion in news...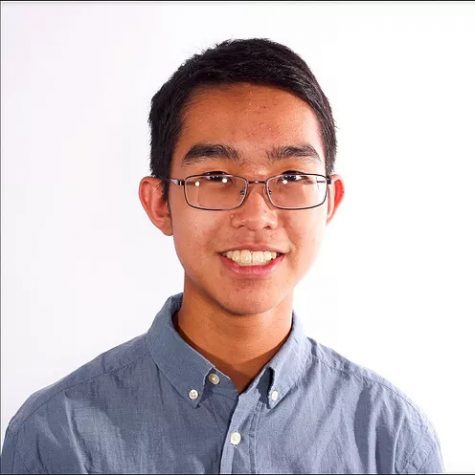 George Wu, Editor In Chief
George Wu is a third-year staffer and a co-editor-in-chief of The Muse and is also the managing editor of Seeds Literary & Arts Magazine. He loves...