Speech and debate team excels at Yale Invitational
As students busy themselves with written assignments, select Dreyfoos speech and debate students have been vocalizing their talents and memorizing various speeches in preparation for Yale Invitational. This competitive tournament is held annually at Yale University in New Haven, Connecticut from Sept. 16 to 18; students who were given the chance to go to Yale Invitational were selected based on their ability to attend this intense tournament, despite the risk of missing school. With an aura of friendly competitiveness surrounding the students, they have pushed through countless nights of practicing speeches in hopes to perform their best at Yale.
"I think one of the main differences between a local and a national circuit tournament would be that local [tournaments] don't have the level of competitiveness and judge qualities that are found in a national tournament," communications junior and congressional debate Yale finalist Maya Levkovitz said. "When you go to a national level, you have competition from all over the country and schools send their best and most experienced kids to the tournament. So that means you're really competing against the biggest and brightest kids in the nation for Speech and Debate."
Arriving at Connecticut on Friday, the students immediately readied themselves for the opening ceremony. Following the ceremony, the students returned to the hotel preparing for the following day filled with presenting speeches, writing, and expressing their ideas. As the students arrived at the Yale campus on Saturday morning for registration, they dived into a day packed with competition.
"[The level of competition in national tournaments as opposed to locals affected my performance in that] if I was competing on a local level, I tend to place at certain levels," Levkovitz said. "Also, the size of the tournament is much smaller so that affects the way that I would end up performing. First place at a local tournament doesn't mean the same thing as first place in a national tournament."
Communications junior Alex Gordon placed first in Congressional Debate, communications senior Matt Nadel placed second in Original Oratory, communications senior Jack Yan placed sixth in Extemporaneous Speaking, and several other team members were finalists and semifinalists. Additionally, the team placed fourth overall in the tournament sweepstakes out of hundreds of schools, an award given to the school with the strongest overall performance.
"The students [return home] more excited, definitely feeling more positive. They come out with a desire to perform better and [are enthusiastic to] motivate teammates because they want them to do well too," speech and debate coach and communications dean Angela Anyzeski said.
The close-knit team bonded as a family and encouraged one another to compete to the best of their capabilities. Even if a team member didn't progress into the next round, the individuals remained optimistic and spread a sense of positivity among the team.
"I'm very proud of how well they represented the team and our school," Ms Anyzeski said. "At the end of the day, I'm really proud of the time, effort, and dedication that they put out. Also, the fact that they are so supportive of one another; they are such a good family. It goes a really long way because not everyone places, not everyone can get first place, and not everyone can get into finals, but that's okay because they were really excited for each other."
The select students who went to Yale Invitational obtained many skills and achieved several goals while attending. The competition provided a valuable experience for the competitors that would last a lifetime. Throughout the years of countless tournaments, the students have strengthened their public speaking skills, enabling them to speak in front of large audiences with minimal hesitancy and anxiety. Additionally, they were able to meet dedicated speech and debate students from across the nation, igniting several friendships and memories.
"I finaled, and that was one of the most incredible experiences that I have ever had. I was sitting in a final round with other people, most of whom I was really close friends with and those that I have experience competing with," Levkovitz said. "Being on the level of people I've looked up to for the past three years was so enlightening because for those three hours [of the session], I was at the same level [as the other competitors]."
About the Writer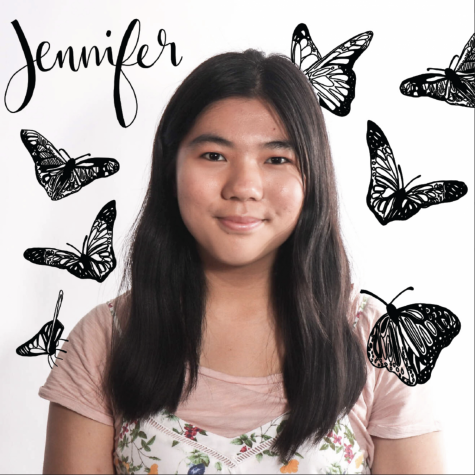 Jennifer Jia, Editor-in-Chief
Communications senior Jennifer Jia is a third-year staffer and the Editor-in-Chief of The Muse. She is also a member of the Speech and Debate Team, the...