Cracking jokes and playing theater games, the cast of Hairy Details improvises their comedy as they practice for their upcoming shows behind the Black Box Theater.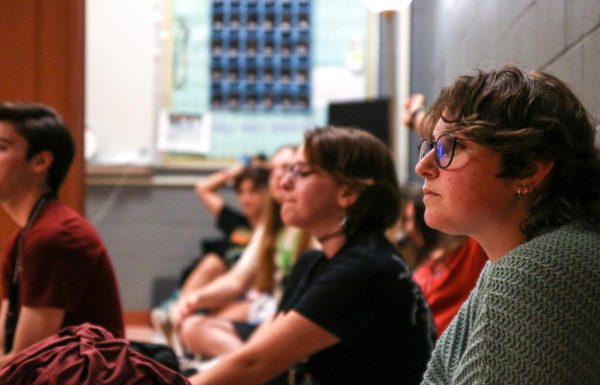 Hairy Details is a student-run improv troupe that relies on the actors to work together to create a comedy show for their audience on the spot. Hairy Details shows are held once every month in the Black Box Theater and are open to everyone on campus. To prepare for these shows, the cast gets together once every week and twice during the week of the shows to practice improvising.
"We get together and just do a bunch of improv games as a troupe to figure out what works, what doesn't," cast member of Hairy Details and theatre sophomore Zepplyn Berry said. "and (we) just get closer so we can be more comfortable being funny around each other."
Hairy Details allows any student to audition for a place in the cast, no matter their major. Every year, new students join the improv troupe, so the cast has to ensure that everyone is comfortable around one another.
"(We have to) make sure everyone is a community and everyone knows how to work together," co-president of Hairy Details and theatre senior Lucas Lacey said. "There are new faces that people haven't (seen before). A lot of people don't even know each other."
The cast of Hairy Details spends an ample amount of time together preparing for their shows. Due to the nature of improv, the cast feels it is important to bond as much as possible and become comfortable with each other when performing to help the show flow better.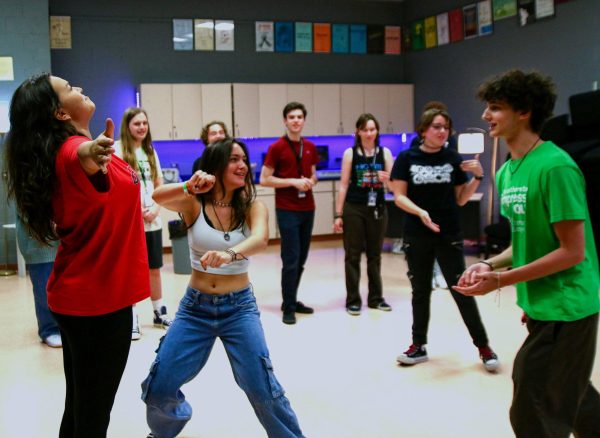 "We play different games with different combinations of people to see who works well together and who can play well off of each other to work on everyone's bond," co-president of Hairy Details and digital senior Coral Johnston said. "This ensures that we're all connected so that we can have nice stage chemistry."
During their weekly practice, the cast plays multiple theatre games such as splitting into groups and letting each person have a different quirk, personality, and character. From there, they have multiple themes to choose from. These games allow them to get a glimpse of who works best with who.
"You just get to put yourself out there, and we make a lot of jokes that are really funny," Berry said. "So, not only do we get to make everyone else laugh, but we make each other laugh at rehearsals."
During rehearsals, the cast aims to maintain a "supportive" atmosphere where members work together to improve their performances. In order to connect, they bond together as a group to be able to become comfortable with each other.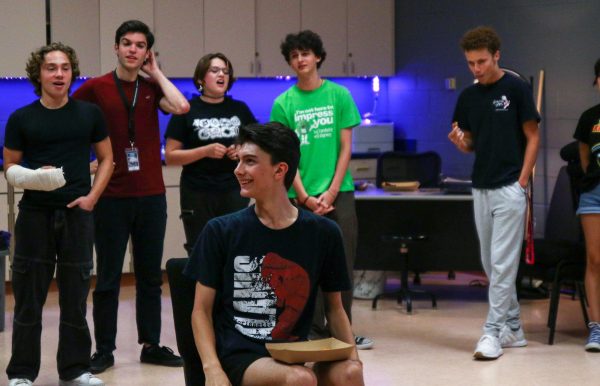 "If we make jokes that aren't funny, everybody's still there to support you and make sure that we work on it in the future," Berry said. "Everybody's super positive and there for each other."
Hairy Details' hopes to give the audience "an hour where they can just enjoy a funny show (and) have a good time," Lacey said. 
"The most exciting thing is (the shows) being something new every time, and you never know what's going to happen or what jokes people are going to make and what everyone's gonna find funny," Johnston said.