Nov. 2
Girls soccer tryouts begin
After tryouts were postponed from Oct. 18 due to the absence of a coaching position, girls soccer tryouts commenced Nov. 2 from 4 to 5:30 p.m. English teacher Theresa Beerman volunteered to be the girls coach for the 2021 winter season and stood among the players as she took down names and conducted drills during the tryouts. Players underwent passing, shooting, and scrimmage drills to narrow the pool of applicants. Tryouts will continue on Nov. 8 after they were postponed due to weather conditions. The team's first game is expected to take place Nov. 13.
Boys soccer has their first game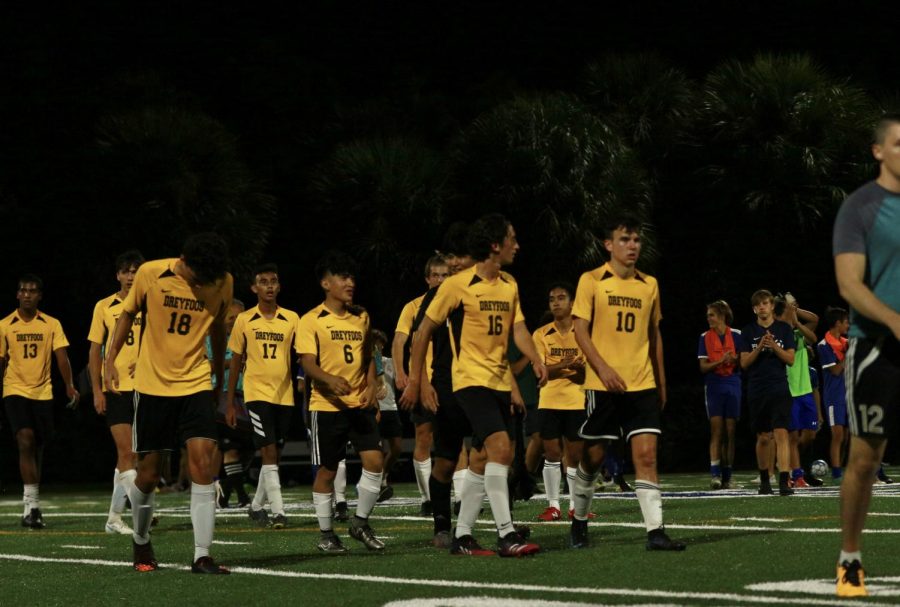 Players arrived at school on Tuesday, in jerseys and gear, ready for their first game of the season against Somerset Academy Canyons. Somerset Academy Canyons eventually beat the Jaguars 2-0.
Nov. 3 and 4
Club Photo Day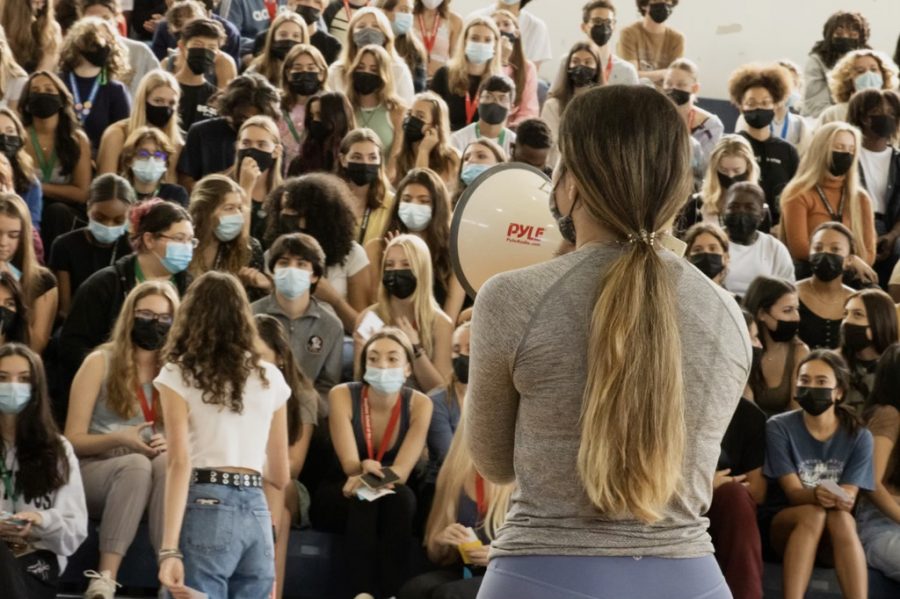 After passes were handed out over the past two weeks, students filed into the gym for yearbook's annual club photo days. 95 different organizations were photographed on Nov. 3 and 4. ranging from honor societies to community service clubs. Each was photographed during a designated time slot over the two photo days. Rostered organization members left class 10 minutes before their appointed time and were escorted to either side of the gym after presenting a pass and receiving a white seat card to ensure that their names were listed in the appropriate order for the yearbook. 
"Even though it was a lot of work, the Marquee staff was super collaborative and made the experience enjoyable," communications junior and Marquee editor Angelia Capalbo said. "The huge clubs were a little difficult … but I like all the running around especially because the final result does so much for the reference section of the yearbook."
Nov. 5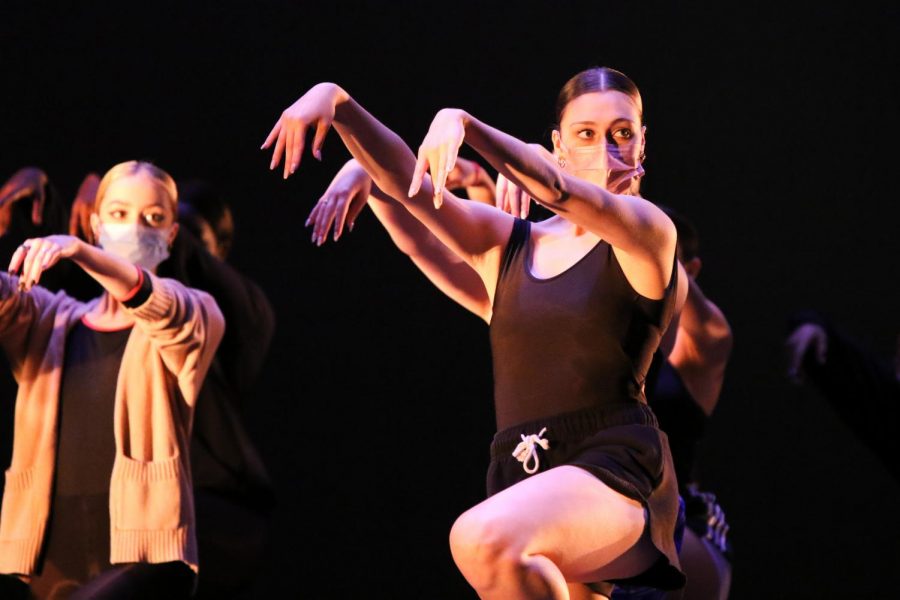 The dance department performed their fall concert, "Rezoom," featuring all members of the department. After months of both individual and group preparation, pieces were executed showcasing a variety of styles and paying tribute to the late musical artist, Aretha Franklin. 
"It was wonderful to be back on stage and be able to have an audience to dance for," dance senior Alex Jones said. "It was really a nice sigh of relief from quarantine."
Formal Friday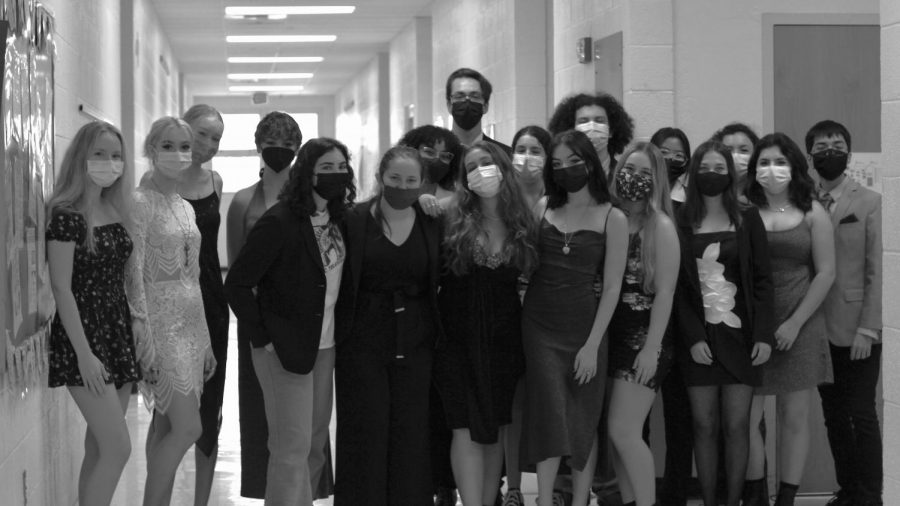 Despite the stormy weather, formal wear filled campus as students dressed for success during Formal Friday. The SGA-sponsored event was developed and advertised on social media. 
Regarding how the idea came to fruition, communications senior and SGA president Christian Chantayan said, "I love the spirit and quirkiness of Dreyfoos. After everyone dressed up for Halloween, I wanted to get people to dress up again. Initially, I wanted people to wear costumes as a school-wide gag, but (people liked) the idea of dressing up in fancy clothing."
Nov. 6
Palm Beach Catholic Forensic League #3 at Park Vista High School
Park Vista hosted this month's Palm Beach Catholic Forensic League Speech and Debate tournament. The tournament garnered speech and debate competitors in nearly all offered events and allowed participants to showcase speaking skills in front of judges. After multiple rounds, results were announced during an awards ceremony where those who placed receive a ribbon or trophy. 
"(The) tournament has taught us that we always have room for improvement and that improvement comes from more practice and more commitment to Speech and Debate," communications freshman Jeremiah Alondra said. "I'm confident for the next tournament. We'll push forward and do exponentially better than we did."  
Congressional Debate:
1st Place – Arik Karim
1st Place – Charlie Blackwell
2nd Place – Jasmine Mullings
3rd Place – Shailee Patel
3rd Place – Sheevam Patel
3rd Place and Best Presiding Officer – James McIntyre
5th Place – Sofia Derk
5th Place – William Dhana
5th Place – Bailee Simmers
6th Place – Jeremiah Alondra
6th Place – Benji Gans
6th Place – Sofia Manocchio
Dramatic Performance:
1st Place – Riley Flynn
Informative Speaking:
2nd Place – Alex Pham
3rd Place – Kate Wagner
Lincoln Douglas Debate:
3rd Place – Max Preble
Original Oratory:
2nd Place – Mariana Colom
2nd Place – Olivia Arnold
Program Oral Interpretation:
4th Place – Sofia Hennessey-Correa
Public Forum Debate – Novice:
4th Place – Josiah Manners and Aidan Smith
6th Place – Cloe Barrau and Capri Wayne
Public Forum Debate – Varsity:
2nd Place – Ephram Jacob and Harrison Mandell