The murmurs of the audience fell away. The lights rose. Dancers parted the fog that rolled across the stage, illuminated by a soft blue glow. Filing in one after the other, they glided into the beginning of the first dance concert in two years to spotlight every member of the department. 
As the arabesques of "La Bayadere," the opening number, captured the audience's attention, backstage was a flurry of movement. Racing down hairspray-filled halls, dodging outstretched legs, applying makeup, and practicing choreography, dance students prepared to perform for a full house.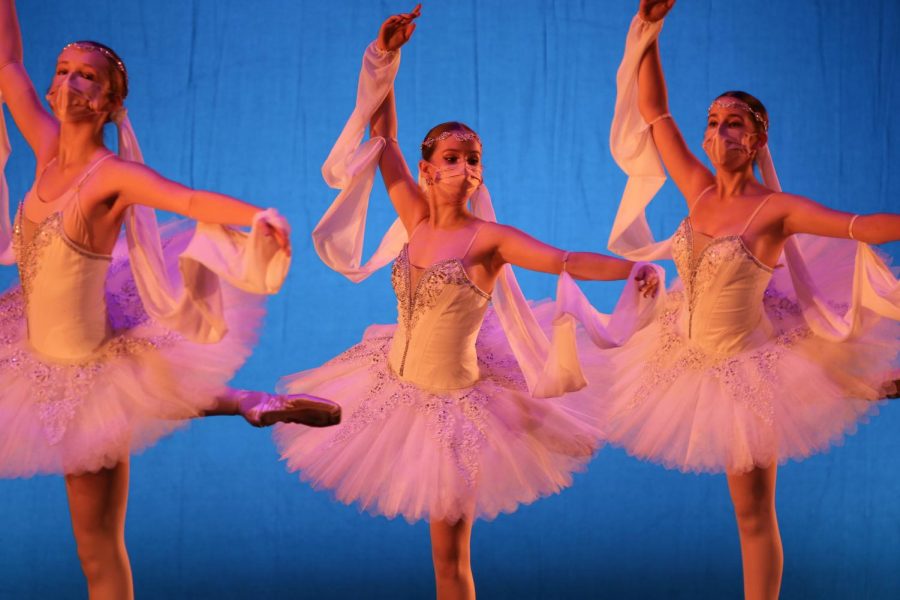 "Rezoom," the dance department's fall concert, was composed of a series of group numbers with various styles, moods, and themes. Dance dean Heather Lescaille has been working with the rest of the dance department for months to prepare for the performance. 
"We figured, why not, after two years, put all 135 dancers on stage? Let's just do it," she said. "To organize that, it's been a labor of love."
During rehearsals, students not only learned choreography individually but also readapted to performing in groups and working cohesively.
"We break down sections into different parts and clean them individually. Then, we put them all together," dance sophomore Raelin Flanigan said. "That helps make us together and in unison."
For some senior dancers, returning to live performances was reinvigorating. After breaking a two year hiatus, the seniors once again performed in Meyer Hall for a full audience. 
"It is so rewarding (to see all our hard work come together in one show)," dance senior Tori Gilbert said. "It's the seniors' last first fall show, and just being back on stage and live again (makes) the energy so good." 
While "Rezoom" features the entire dance department with a range of dance styles, the show culminates with a tribute to iconic singer and songwriter Aretha Franklin, often called the "Queen of Soul." During a medley that combines 20 of her songs, including groundbreaking hits like "Respect" and "Chain of Fools", the department honored Franklin and her contributions to music. 
"We collectively thought it would be such a great, energetic, happy, uplifting, hand-clapping moment that is so needed," dance teacher Garry Lewis said. "Everyone knows her music. I think it was a perfect spice for the recipe." 
Along with the Aretha Franklin theme came the requirement for someone to depict the legend herself, and the staff already had someone in mind: dance senior Angela Philistin.
"Angela Philistin is an amazing human being and senior," Ms. Lescaille said. "We all love and adore her, and it was a great way to give her an opportunity to shine, so I was really on board from the beginning."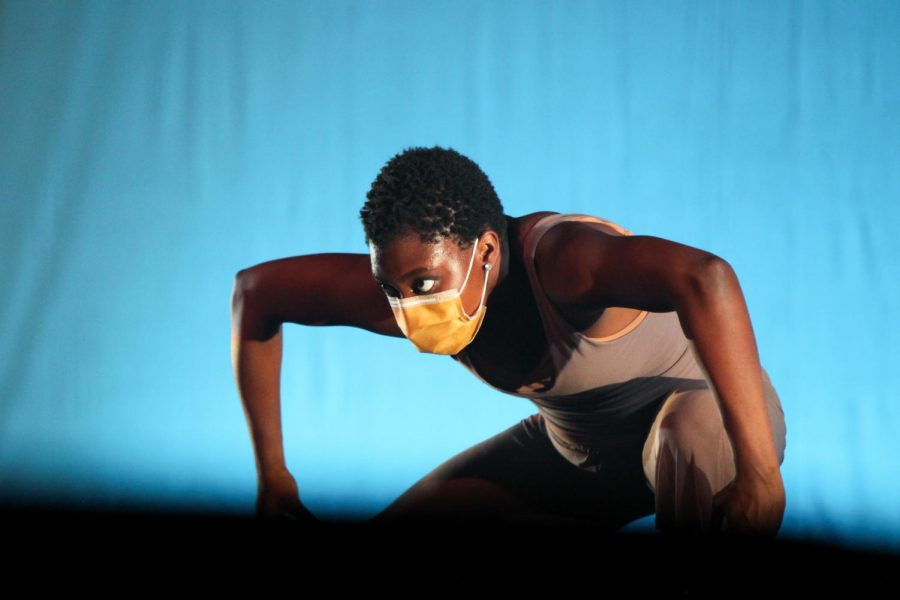 Philistin, who is president of Dance Honor Society, commemorated the late artist by delivering a wide range of performances from upbeat jazz to soulful modern. After hearing that she was going to be playing Aretha Franklin, Philistin said she was "more than happy" to take on the role.  
"It's all a big collaboration for me," Philistin said. "It's really cool. I'm just happy … I get to be back on stage."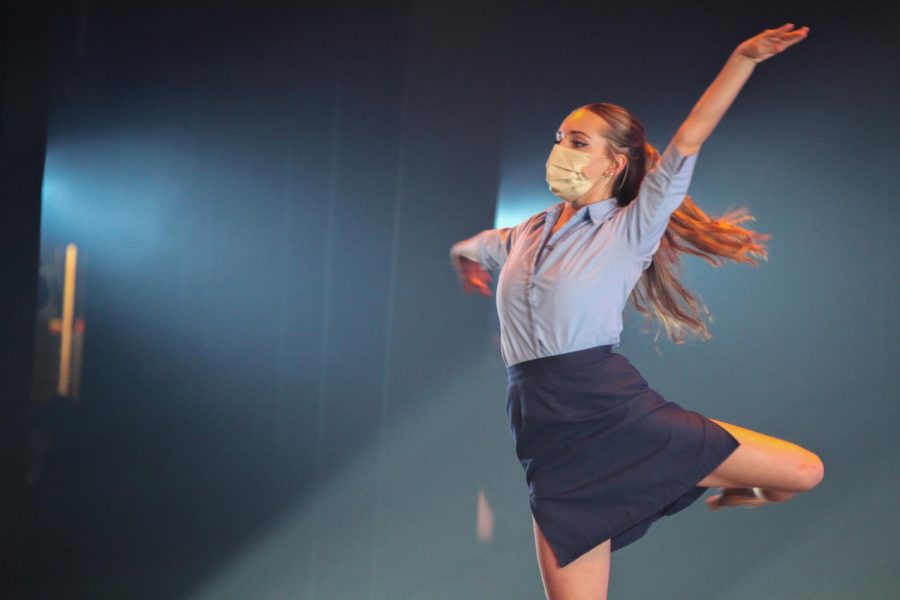 The performances reflected the time the dancers spent working together. "Luap," the first dance in Act II, was choreographed by dance teacher Branndi Lewis and focused on group work and the domino effect — acting based on the actions of others. The piece features dancers moving in chains, each one following their predecessor's steps. The movements must be executed with careful precision in order to capture the effect. 
"The preparation was long, but fun, and so much needed," Mr. Lewis said. "We took a long time to try to figure out what exactly we wanted to do. We really wanted something that was powerful, moving, and fun. It took some time. Since probably the second week of school, (we've been preparing for the dance concert)."
Mr. Lewis and the dance staff worked alongside several guest artists this year to offer students opportunities to expand their horizons and explore new styles. The guest artists assisted with choreographing "Rezoom." One such guest artist was Judine Somerville, a former Rockette who has performed in five original Broadway musicals, or as Mr. Lewis succinctly refers to her: "a Broadway legend." Her piece, "Dancing Through Life," paid homage to famous Broadway musicals, including "Chicago" and "Dreamgirls."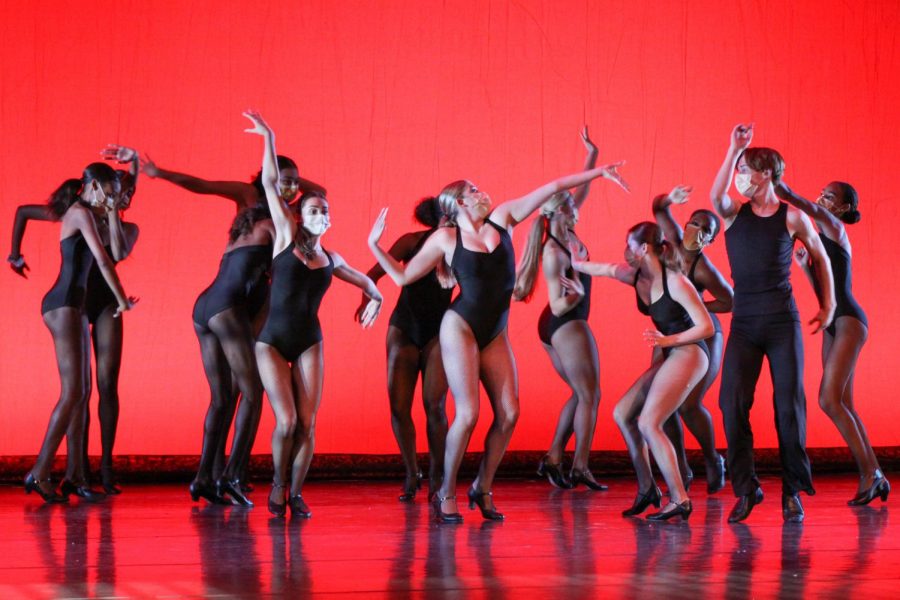 "It's wonderful to have them back. It just breathes new life into the program," Ms. Lescaille said about the artists-in-residence. "It has been so great for the kids just to get back on stage again, but to have a fresh face and another perspective, it's special." 
Along with help from artists-in-residence, "Rezoom" was bolstered by support from parents. Concessions, costumes, and fundraising were mainly done by parent volunteers.
"Parent volunteers are critical," volunteer Suzanne Payson said. "We couldn't do it without the parents." 
The costumes, overseen by parent volunteer Paula Jaffe, can be crucial to highlighting the movements of the dancers and understanding the themes and influences of the piece. In "I am here… ," choreographed by guest artist Yannick Lebrum, the loose, flowy costumes aim to accentuate the fluid motions of the performers.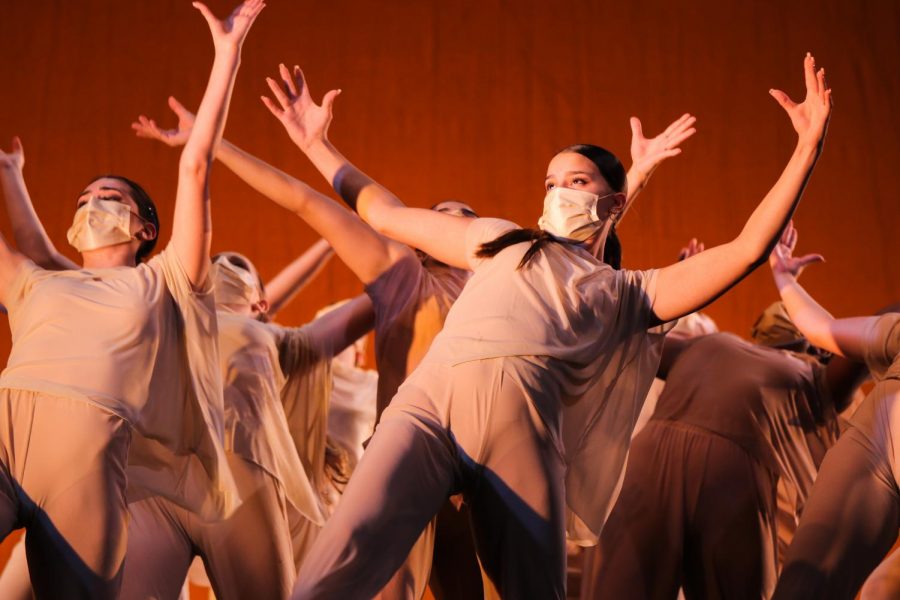 "I have to meet (with) the teachers. They tell me what their concept is for the dance (and) what their vision is for the costume," Ms. Jaffe said. "Then we figure out, 'Is this something we need to buy? Is it something we already had?' or 'Is it something I need to make?'"
Ms. Jaffe, mother of dance senior Emma Jaffe, summed up the concert, saying "leading up to it, I could see the joy and happiness the kids had about being able to perform again and be together in person. Especially this senior class, they have bonded so much. They're just so happy to all be on stage together dancing."
Once the performance came to a close, Philistin delivered a brief speech thanking the audience and faculty. 
"We would like to thank you guys for (helping) us experience the thrill of performing for a live audience. We would also like to thank any faculty who are out in the audience right now supporting their students," Philistin said in her speech.
After a three day run, "Rezoom" concluded Nov. 6 at 7 pm. The show was sold out.