AP Testing News Gets Mixed Reviews
Students and teachers struggle to prepare for AP exams amid College Board's changes
College Board announced the new 2021 AP Exam schedule on Thursday, Feb. 4 featuring three different testing administrations that offer both in-person and digital exams. This is in stark contrast to last year when all students took the exams — without multiple choice — at home on the computer. 
Now, the decision regarding whether students will be taking a full-length exam at school or at home lies in the district's hands. This decision, however, leaves many struggling to adjust. The Muse asked teachers and students how they felt about the changes. 
History teacher Wendy Zietz
"My biggest fear is that there are three choices. I'm preparing 164 kids for three different things. That's a nightmare. "
"I'm nervous. I'm a control freak, and now there's three different options on the table. I don't know which one I'm preparing kids for." 
"I want to know what the testing platform is, so … we can practice it and model it, and then we have a plan going in." 
"I don't have enough information yet … When I know more definitively how things are, I'll figure out a way for [kids] to practice." 
Digital media freshman Giada Robinson
"I'm pretty nervous about how last year, if you didn't turn it in on time, there was no way of having your test submitted at all. I'm a little bit nervous about having my test invalidated."
"I'm so afraid … for any FRQs because I've been struggling with … those right now, and I'm just afraid I'm not going to have enough time to plan it out and then type it up or handwrite it."
"I [want] to take it digitally at home just because I'll be in a more comfortable environment where I can focus more. I've been taking a lot of notes, and I really want to make sure I'm able to use them." 
"[For the digital test] I'm so worried for any distractions. I'm going to be very tense."
"I want to do more practice tests because I feel like we don't do a lot of them, and I feel like for the FRQs and everything [teachers] should give us more." 
"I would never want to just have to rely on two questions for my whole grade for a class."
Visual sophomore Janset Ilsin
"I am glad that we get more of an opportunity to do better or worse on the exam."
"I'm not so worried about the format itself; I'm worried about the material because learning in [a virtual] environment with such rigorous classes is so hard."
"I started off the year being online [and] it definitely affected me in the way that school seemed like a joke — it didn't seem mandatory, and that still really influences me even though I'm back at school. I'm so worried [for the exam]."
"It's four hours of testing [and] I know my brain is gonna melt … That's what worries me."
"I feel like it would be so much less stressful if it was physical because … my friend had it last year and she took it online and she was panicking because she had to take photos of all the work that she did on time. That just sounds so stressful to me."
"[At school] I wouldn't feel so alone. There'd be people around me who I knew were in the same situation."
Your donation will support the student journalists of Dreyfoos School of the Arts. Your contribution will allow us to purchase equipment and cover our annual website hosting costs.
About the Writer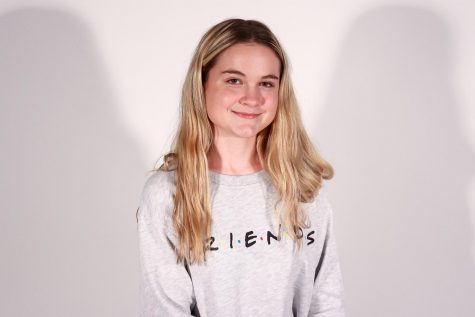 Jenna Lee, Coverage Editor
Jenna Lee is a second-year staffer and coverage editor on The Muse. Apart from working on the publication, Jenna also competes in Public Forum Debate on...