REMEMBERING DR.EVIL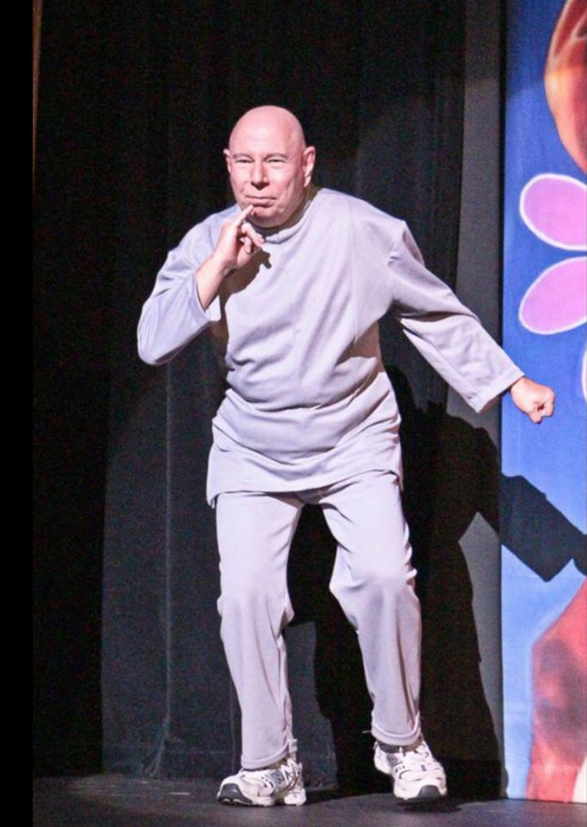 Ronald Gambolati, better known on campus as "Dr. Evil," passed away at age 77. In his life, he made an exceptional impact on the Dreyfoos community, with "generosity and charm" marking his presence.
Born on September 1, 1941, Mr. Gambolati grew up in Manchester, CT, and graduated from Middlebury College in Vermont. Attending Middlebury's ROTC program, he entered the U.S. Army in 1963, serving on active duty as well as in the Army Reserve, and later as a U.S. Government Civilian before retiring in 1995. He brought these experiences into the classroom in his 24 years working as a substitute teacher and well-known member of the school faculty.
"He's just been a great inspiration for me," social studies dean Sara Stout said. "Whenever he wasn't subbing and had a free moment, if I was teaching the Vietnam War he would come in and talk about the Vietnam War, which was obviously a very difficult thing to talk about. He always got a little choked up about it, and he just gave personal insights to whatever subject that I wanted him to talk about."
Mr. Gambolati also received degrees from both Georgetown University and Boston University. In addition to his extensive knowledge from the books, he was a polyglot, familiar with English, French, and German after traveling abroad with the army.
"Dr. Evil subbed when I was a student," communications teacher Ruby Hernandez said. "I remember he would sub for classes … and he was able to connect with students in a way that I think a lot of people can't because he was able to synthesize his experiences with the outside world and make them really interesting for students."
Mr. Gambolati began his career as a Palm Beach County School District substitute after retiring from his military career. He quickly made himself known to students  as "Dr. Evil," the character from the Austin Powers film series who he resembled. In classrooms, he was most often found at the front of the room, dressed in his infamous 'Dr. Evil' tie and joking about 9 a.m. martinis as he shook his steel tumbler and prepared to teach a lesson. Mr. Gambolati taught knowledge of both the educational realm and the real-world to students in classes, bonding with various students throughout the years.
"He had a tremendous impact on the Dreyfoos environment," Ms. Stout said. "There are still some students that he added on Facebook that kept in touch with him until the very last day."
When substituting, he made it a point to familiarize himself with the lessons being taught beforehand in order to be able to participate in discussions with students. Former English teacher Carly Gates recalls an instance in which she had to leave her students under his instruction, and Mr. Gambolati asked what books the students were studying a week before he was meant to substitute. Various teachers across the subject areas have shared similar experiences.
"The kids saw that he had great stories, and he was tough and brave, but also compassionate," foreign language teacher Thomas Ruth said. "He loved to laugh, and always sought to help teachers and students alike. He spent his whole life helping in any way he could. That's just good for society."
This Valentine's Day, Mr. Gambolati purchased a carnation for every female staff member anonymously during the Seeds fundraiser.
"Everyone wanted to know who this 'secret admirer' was," Ms. Gates said. "But Ron didn't want anyone to know. He didn't care about the recognition. He wanted to send the flowers because he had felt such love and care from the Dreyfoos family from the moment he first stepped on this campus. He wanted to pay that feeling forward in any way he could."
For these stories and every other one that touched the hearts of those around him, Mr. Gambolati will be fondly remembered. He leaves behind a loving wife of 54 years, their three children and five grandchildren, and a large community of students and staff who considered him a family member in their community.
In lieu of flowers, his family is asking for donations to Doctors Without Borders or Best Friends Animal Society  from those who wish to honor his life.
If you would like to share a story of your experiences with Mr.Gambolati, it is encouraged that you do so in the comments below.
About the Writer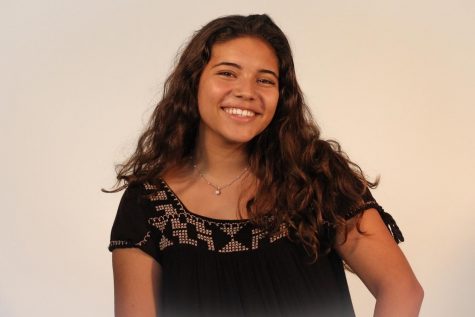 Anamaria Navarrete, Assistant Managing Editor
Communications senior Anamaria Navarrete is a third-year staffer for The Muse and an assistant managing editor. She enjoys all sorts of music and is very...