EASING THE COLLEGE CHAOS
Hang on for a minute...we're trying to find some more stories you might like.
Dreyfoos seniors are anxiously awaiting their final college acceptance or rejection letters to arrive after months of painstaking work preparing applications. Now all heads turn to the juniors who must start to prepare for this same arduous process. Over the years, applying to colleges has become an even more difficult task, causing many juniors to vigorously seek out the easiest and most efficient way to do so.
"It's easy to psych yourself out because of the uncertainty of the future, and the competitiveness of Dreyfoos," theatre senior Sidney Rubinowicz said. "It's important to focus on what makes you interesting and dynamic and channel that into your applications."
Many different aspects go into formulating a college application. When students all fill out the same application to get into college, much of who they are as a person and member of the community can be lost during the process. The best way for colleges to see how you would fit within their community, aside from your academic prowess, is for teachers, mentors, and school counselors to write letters of recommendation.  
"Out of 100 or 120 [students], depending on the year, we write about 90 percent of [these students'] recommendations," school counselor Olga Middleton said.
In order to receive the best recommendation possible, students must complete several vital steps. According to Mrs. Middleton, students must first request a letter of recommendation from a school counselor at least four weeks in advance of the due date. For counselors to write the most comprehensive and accurate letter possible, students must give them a complete resume and fill out a survey on Naviance.
"What the colleges want from us is to give them an anecdotal story about the student and tell them how the student fits within our school community," Mrs. Middleton said.
The purpose of the Naviance survey and resume is to give a more in-depth look into who the student is both in and out of school. Each letter of recommendation made by a school counselor is created individually for each student. It is "impossible" for a school counselor to write an individual letter if these tasks are not completed because they will have no information on which to base their recommendation. This letter of recommendation is even more important when multiple people from Dreyfoos all apply to the same school.
"It does help to build your college list before your senior year.  This way, you can ask for Letters of Recommendation in advance, so you don't overwhelm your teachers," Rubinowicz said.
Because Dreyfoos has such an academically and artistically competitive student body, it is especially important to start this application process as soon as possible. Rubinowicz started forming her own college list junior year and began the application for the colleges in June before her senior year. Making these decisions early and starting this process during junior year also helps to reduce some of the stress that comes with college admissions.
"The college application process was stressful, but not as much as I imagined it to be," Rubinowicz said. "Because I had done so much research in advance, I began senior year knowing where I wanted to apply."
In addition, another seemingly important aspect of a student's high school career is what their class rank is during their senior year. Dreyfoos has an academically competitive environment which makes many students worry that their class rank will not be high enough to get into their top college choice. Part of Dreyfoos' secondary school report on Common App is a school profile. This profile gives a description of the each school, for example, the classes that are offered and the student population. It tells the colleges how rigorous a Dreyfoos education is, which plays a part in how they interpret a student's class rank.
"A lot of schools don't even look at rank anymore. What they want to see is the rigor of the classes that you take compared to what are being offered," Mrs. Middleton said.
The easiest way to ensure that a student doesn't get caught up in the chaos of college admissions is to be on top of all of the different facets that go into a college application. From July 30 through to Aug. 2, Dreyfoos will be holding a free college preparation boot camp. This camp will mainly focus on making resumes, writing essays, and starting college applications. Students can sign-up on Naviance.
"Remember that there are so many schools out there," Rubinowicz said. "With hard work and planning, everyone will find their match."

About the Writer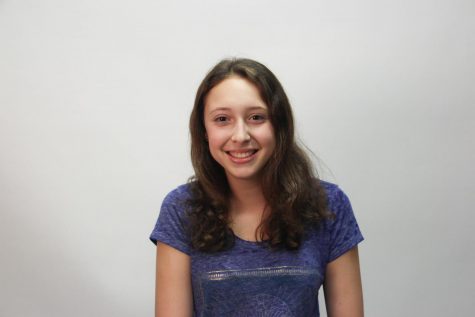 Zoe Romano, News Editor
Communications junior Zoë Romano is second-year staffer and news section editor of The Muse. Her main interests are speech and debate, investigative journalism,...