DANCING HIS DREAM: DREYFOOS ALUM FINDS SUCCESS
The stage loomed large and bright with thousands of blinking lights and the blue glow of TV cameras. The crowd hummed with expectation as he walked out and began to dance. In a display of emotion and vulnerability, Dreyfoos alum Darius Hickman made his way to the Top 10 on Season 15 of "So You Think You Can Dance."
"I actually never really thought about what I wanted to be," Hickman said. "I didn't start dancing until I was 12 years old anyways. So once I started dancing, I knew I wanted to do something in this profession."
Hickman did not start dancing until he decided to audition for Bak Middle School of the Arts. He recalls some of his very first experiences of dance at Bak and Dreyfoos.
"The dance department at Dreyfoos was amazing," Hickman said. "I learned so much, which helped me prepare for 'So You Think You Can Dance.' Being able to work with so many different choreographers from all over just helped me with the style of my dance as well. It was just a great experience."
Hickman is forging a path for himself despite a multitude of setbacks, from his childhood struggles dealing with his mother's criminal record to his aunt's abusive relationship. Determined to overcome these obstacles, Hickman has found solace in dance and uses it to express himself.
"Dance has helped me through so many things," Hickman said. "It's so powerful for me because I was in such a dark place as a child and when I found dancing, it was like I was saved."
Even after Hickman's aunt had passed away, she continued to inspire him. She encouraged him to pursue his dance career further, through her favorite show.
"I had made a vow to her that I was going to be on the show. She loved the show, and she always wanted to see me on the show," Hickman said.
Although Hickman auditioned for Season 14, he was not selected to continue past his audition. This year, he decided to audition again, making it through the first rounds and all the way to the Top 6 before being eliminated.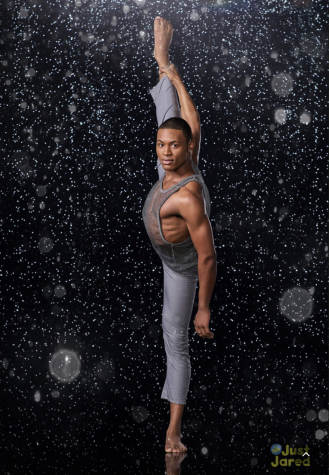 "For me, last year was just kind of a trial and error," Hickman said. "I wanted to see what would happen if I auditioned. I didn't think it would be anything serious, and then once I got the feedback and the responses that I got when I auditioned last year, I said, 'You know what, I need to do it again,' to see if I could really be on the show. So that's why I auditioned again, and I mean the rest is history."
He stated that while performing on the show was exhilarating, it was also difficult because he had to compete against equally-talented dancers.
"There were so many hours a day where I was thinking to myself, 'I don't know how I'm going to make it through,'" Hickman said. "When [the judges] said I have a chair in the Top 10, I just couldn't even cry because I didn't know what was happening. It was the best feeling ever."
Applying what he learned after years of intensive dance classes, he awed the judges not only with his technique, but he also left a unique impact on the show by touching the hearts of many with his story.
"I think that this year I was the first contestant to really be myself and to really not be afraid of what I wore and how I spoke, and just my energy that I brought into the room," Hickman said. "I'm really proud of that."
He solidified his impression with a dance choreographed by Travis Wall, which he performed with Season 14 contestant Taylor Sieve. The piece addressed gender stereotypes and sexuality, along with the treatment of the LGBTQ+ community in modern society. Hollywood actress and celebrity judge Vanessa Hudgens took to Instagram and commented on this performance, saying that it was "such a beautiful piece. One that will never be forgotten."
"My last piece that I did with Travis Wall and Taylor was one of those examples of being comfortable with yourself and not letting anyone or circumstance change who you are," Hickman said. "Hopefully that was one of the main things I've left with the show."
Hickman's message of acceptance and confidence is one he hopes to leave with the current students at Dreyfoos.
"For people to find something they really love to help them through this dark world is amazing," Hickman said. "I think that people should really take the time and find what that is, and I think that's why Dreyfoos is such a great place for that. Because you can really explore – not only your art, but other people's art – and you can find your true happiness and love for something that you never even knew that was there, and it could change you. It could save you from something you didn't even know you needed saving from, and so that's kind of what dance is for me. It's like a savior, and it's something that I can't part with."
Although Hickman was eliminated, he will be touring with the show on "So You Think You Can Dance Live! 2018," starting Oct. 13. As the lights dim and the cameras are shut down, he walks off the stage to thunderous applause.
Your donation will support the student journalists of Dreyfoos School of the Arts. Your contribution will allow us to purchase equipment and cover our annual website hosting costs.
About the Writer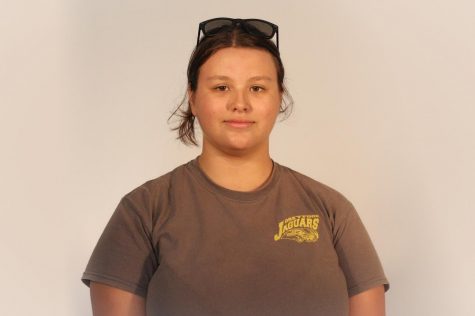 Elena Snyder, Design Staffer
Elena Snyder is a second-year staffer on the design section. She has a passion for good layouts and typography but struggles in implementing them (without...