"A PERFECT FIT": DREYFOOS MEETS MRS.FINNEY
Hang on for a minute...we're trying to find some more stories you might like.
Heels click down the hallways as a new face passes students. While summer break fades into class-bells ringing and lockers slamming, a once empty office is now occupied by a member on campus.
This school year brought various new staff members to Dreyfoos, and among them is Assistant Principal Teneisha Finney. Mrs. Finney will be in charge of overseeing the dance department, as well as coordinating testing throughout the year. She will also be in charge of school-based teams, along with Exceptional Student Education (ESE) teacher Julie Craver, and the SACC program.
"I came to Dreyfoos because I was looking for an assistant principal position, and I wanted to come to a school that was different than other schools I had been to before," Mrs. Finney said. "I'm a very artsy person, so I thought this would be the perfect fit, where I could do what I love to do—work in education—but also participate with students in their art areas."
Prior to working at Dreyfoos, Mrs. Finney gained experience in the educational field through her work at Atlantic High School, where Mrs. Finney was employed as the assistant principal for 13 years.
"My favorite part of working at Dreyfoos so far is the fact that all of the staff, the students, and the parents that I have encountered have been very welcoming," Mrs. Finney said. "Sometimes, it can be overwhelming coming to a new place after you've been somewhere for so many years. Everyone here has been genuinely welcoming and nice, helping me adjust to being in the new environment."
While the dynamic at Atlantic High School was primarily sports-based, Dreyfoos' environment was a shift into a new focus for Mrs. Finney's experience with education.
"I would say what's most unique to me so far is the diversity here," Mrs. Finney said. "There are so many different students, different cultures, and different interests, and they're all coming together for the[ir] one goal, which is to further themselves in their arts and express themselves."
The artistic and academic competition of the student body has immersed Mrs. Finney into the world of the arts and all the branches within it.
"I'm excited to just see students in their art elements, " Mrs. Finney said. "I've seen all the amazing things that the students do here. Academically, I've seen test scores which are amazing. I'm just excited to sit in an orchestra concert, sit in the dance concerts, see the visual arts, and communications—just generally see them in their element."
As a new member of the Dreyfoos community and faculty, Mrs. Finney expresses her anticipation to be involved in the arts and academics at the school, as well as invested in the student body surrounding them.
"I would like for students to know that I am here first and foremost for them," Mrs. Finney said. "I'm here to support them, to be here in any way that I can, and to assist them. I'm here to see them grow and see them prosper. I'm here to be their support system."

About the Writer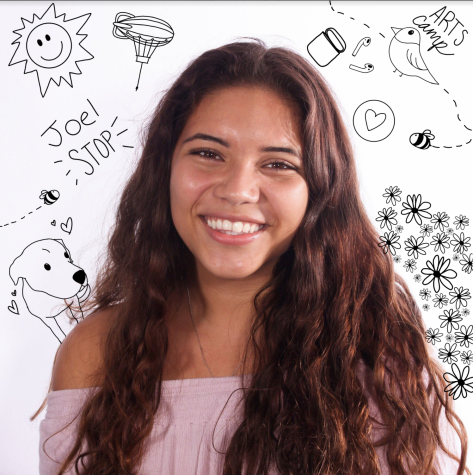 Anamaria Navarrete, Assistant Managing Editor
Communications junior Anamaria Navarrete is a second-year staffer for The Muse and editor of  this year's Features section. She enjoys all sorts of...