Clemson's Ring of Honor
Hang on for a minute...we're trying to find some more stories you might like.
"C-L-E-M-S-O-N T-I-G-E-R-S, fight Tigers, fight Tigers, fight, fight, fight!" was chanted from the stands of 81,500 people dressed in orange and purple as minutes were being counted down to the start off the game against Georgia Institute of Technology on Oct. 28.
To my left was the Clemson football team of nearly 100 players clapping their hands together and jumping up and down from the excitement of the crowd. To my right was my father, Kevin Johnson. He stood out – dressed in a grey plaid suit amongst the seven foot players in orange jerseys and white pants. Sprinting to his side was the mascot of Clemson, counting down from three, two, and then one.
"It's gameday Clemson Tigers, and tonight, before the game begins, we have with us on the field Ring of Honor inductees Kevin Johnson, Michael Green, and Tree Rollins!" announced the sports broadcaster as their images appeared on the jumbo screen in the Memorial Stadium.
The Ring of Honor is the highest award a Clemson University student-athlete can receive after earning an undergraduate degree, being selected into the Clemson Athletic Hall of Fame, and making a "significant contribution to the heritage of Tiger athletics," as stated by Clemson Athletics.
D
uring the time of Johnson's senior year in highschool, he was first introduced to Clemson University when he had been recruited by their golf coach, Larry Penley. After debating between the choice of signing with Clemson University or Wake Forest University, he decided to go "All In" with the Clemson Tigers.
As a freshman in the 1985-86 season, he obtained five top 10 finishes and was an immediate starter for the team. His sophomore year gave him the opportunity to be titled "All-American" and "All-ACC" as he ended up with eight top 10 finishes, moving the team from a top 25 finish from the previous year to eleventh place. During his junior year, he had another six top 10 finishes, was named "All-American" and "All-ACC" once again, and was the second Tiger in Clemson's history to win the ACC Championship. His senior year, however, introduced to him some of his greatest achievements as a young golfer.
In 1989, Johnson finished with eight top 10s, a new school-record, and a new personal record of 72.2 strokes for his year-long average, including numerous completed rounds in the low 60s.
His four years spent at Clemson enabled him to pursue his career as a professional golfer on the PGA Tour, and now, the Champions Tour. Johnson's past had consisted of him completing two successful seasons as a player on the PGA Tour, winning six times on the Web.com Tour (previously referred to as the Nationwide Tour), and holding the record for the most second place ties in golf history.
With the immense amount of victories that Johnson has achieved, a committee consisting of the university's president, the Clemson Athletic Department, and members of multiple boards had declared him with the award as the third golfer in Clemson's history to ever receive the Clemson Ring of Honor. Also being given the award was Green, a three-time NCAA Champion sprinter and two time Olympian for Jamaica, and Rollins, an 18 year NBA star for numerous teams.
After first being told of the honor that he would be receiving during the last weekend of Oct., my father, commonly referred to as the "calm and collected guy," was elated. Previous Director of the Sports Communications Department and current Football Communications Director, Tim Bourret, had informed Johnson of the accolade and invited both him and his family to the ceremony and events that would follow his induction. For my father, the date couldn't come soon enough.
My immediate family, consisting of my father, mother, sister, and I have been a part of a larger family – the Clemson family. Ever since the four of us attended our first Clemson football game together in 2004, we have been attending games at our "home away from home," celebrating the victories of the football team. However, we would have never imagined that 13 years later, the four of us would have found ourselves there celebrating the victories of my father.
KEVIN JOHNSON, Men's Golf, 1985-89 (as reported by Clemson Athletics)
Named to ACC 50-Year Anniversary men's golf team in 2002.

First three-time All-American in Clemson golf history. Third-team as a sophomore, first team as a junior and second team as a senior.

Won ACC individual Championship in 1988.

Three-time first-team All-ACC.

Played for the United States in 1988 World Cup and 1989 Walker Cup.

Still Clemson's career leader in top-10 finishes with 27.

Won the 1987 United States Public Links Championship, he was second the following year.

Led Clemson to a No. 3 NCAA finish in 1989. Johnson would have won the NCAA Championship in 1989 had he not been ushered out of the scoring area to meet with the press before he had signed his scorecard. His score for that day was disqualified. Instead, Phil Mickelson won the championship.

Finished ninth at the 1987 NCAA Tournament.

Graduated in spring of 1990.
Team Accomplishments: Led Clemson to four NCAA National tournament appearances and three top 20 finishes. Tigers finished eleventh in 1987, seventeenth in 1988 and third in 1989. Team won the ACC Championship in 1987 and 1988.

About the Writer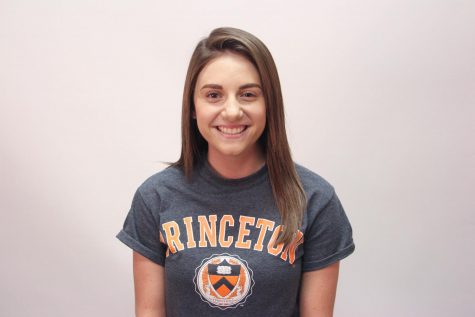 Jordan Johnson, Features Editor
Communications senior Jordan Johnson is a third year staffer and Features editor of The Muse. Ever since elementary school, she has been writing short stories and considers the act of writing as one of her talents and passions. In the past, Johnson has had experience in journalism writing and hopes to fulfill it in the future. Apart from journalism, she enjoys creative writing and film and spends most of her time working on short stories and video projects. Johnson is also part of multiple clubs at school and participates in outside of school activities such as, show jumping. While managing things inside and outside of school, Johnson hopes to pursue a career in communications, and especially journalism throughout high school and college and wants to take it to a professional level.