Groups of students huddled together on Building 3's second floor with a shared goal: to perform. The surrounded hallways became a space for students to prepare for their audition, with some students running through a capella songs, and others reading their poetry. 
The cultural clubs on campus are producing the annual Multicultural Show in Meyer Hall on Friday, March 11, which will take place after the pep rally. On Feb. 8-10, representatives from Latin Hispanic Heritage Club, Asian Cultural Society, Jewish Student Union, Black Student Union, and Caribbean Heritage Club held auditions for the show. The representatives selected pieces they felt encompassed the varying cultures present on campus. 
Kayla Zakarin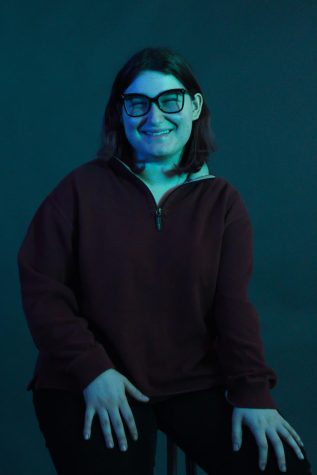 Vocal senior Kayla Zakarin participated in the Multicultural Show her freshman year and will be performing a poem titled "Unbroken" this year. The piece features the incorporation of songs that represent Judaism and how her beliefs influence her relationship to music. 
"Jewish music has always been very meaningful in my spirituality," Zakarin said. "(I) thought it would be a good feeling to come full circle and finish high school with another piece."
Zakarin is performing the only piece representing Jewish culture in the Multicultural Show this year. In her poem, she included Jewish prayers such as Modeh Ani, the morning prayer, and Mourner's Kaddish, which is said when mourning. 
"I think it's a unique poem because of the incorporation of songs. I am looking forward to seeing how people react to it," Zakarin said. "I hope I am able to educate at least one person in the audience about Jewish people and culture."
Zakarin grew up in an Orthodox Jewish neighborhood in Brooklyn, New York. Since her community was predominantly Jewish, she "only knew the world to be that way." 
"I speak a lot about the people, food, dancing, and music, which are very big parts of each Jewish cultural event or gathering," Zakarin said. "Culture is something inherent about everyone. I think it's important to embrace who you are because others are more willing to believe in you and care for you when you care for yourself too."
George "King Smooth" Bostic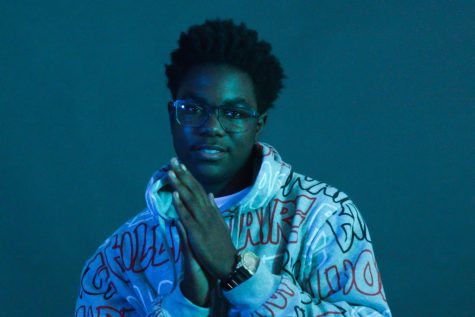 Theatre freshman George Bostic will perform an original song titled "All Around" in the Multicultural Show, which aims to spread the message that "we got to come together and solve problems" because "we're all human."
"This piece shows other people I pay attention to the world and the people in it," Bostic said. "'All Around' talks about multicultural problems all around the world. The moral of the show is about everyone being together and loving one another." 
Verses of Bostic's piece "All Around" features messages of unity and coming together to solve global issues. Bostic said he wants the audience to "hear the message (he) preaches." He urges everyone to "come together and love one another" in his verses. 
"'All Around' means that all around, there will be a problem that needs solving whether you have stage fright or (are) failing your classes," Bostic said. "There is only one (person) who can solve them. It's you. The people (Colin Kaepernick, Maya Angelou, Cicely Tyson) I speak on in my piece all had a problem and they solved it. Some of them made small changes, and some made bigger changes to change the world." 
Bostic feels the impact of his African American culture every day. He believes it is important to "showcase and never let Black culture die out" because African Americans have "accomplished so much during our lifetime." 
"My culture is showing every day that little Black boys and girls can one day make a change and work hard for it," Bostic said. "Enjoy the life you live. Life is too short to struggle with your culture. Everyone is a part of their own culture and you have to embrace it and feel good about it."
Amelia Williams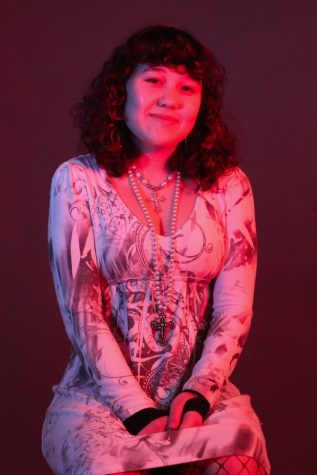 Vocal junior Amelia Williams will perform a poem titled "할아버지" which translates to "Grandpa" in Korean. Award-winning poet and Dreyfoos Alumna Isabella Ramirez inspired Williams through her pieces titled "Mama" and "The Andes speak of death and 2020," which revolve around culture.
"After hearing both of them, it was like magic," Williams said. "I started typing words on a Google Doc, explaining the way I feel about my own cultural heritage and the disconnect I feel from it sometimes. It was very personal and it seemed like the words were just flowing out of me onto the doc. It was an extremely cathartic experience."
Although Williams was "heavily inspired" by Ramirez's work, she feels as if she created something of her own with her poem. Williams described that this poem not only encapsulates her own identity, but also the struggles her Korean grandfather went through while assimilating into both Japanese and American cultures. 
"Essentially, I share some of my deepest and most personal thoughts and emotions in this piece," Williams said. "As such, though I don't want this piece to represent me solely as a frustrated and insecure person, I think it can represent my struggles as a mixed-race Asian, while also drawing parallels to my grandfather's own story, experience, and struggles. It represents strength and fortitude. That's the me I want to portray."
Through this "love letter" to her culture, Williams wants to give herself and her grandfather a voice, as well as "share what many Asian-Americans go through in schools and everyday conversation." Williams described that "their cultures are either stripped down to certain 'aesthetic trends' or mocked completely."
"I decided I wanted to perform in the Multicultural Showcase because I wanted to share not only my story, but reach students in the audience that may relate to how I feel about my cultural disconnect," Williams said. "I want them to be proud of their cultural heritage and their unique backgrounds and understand they are enough as they are."