Skyler Works With Iconic Broadway Director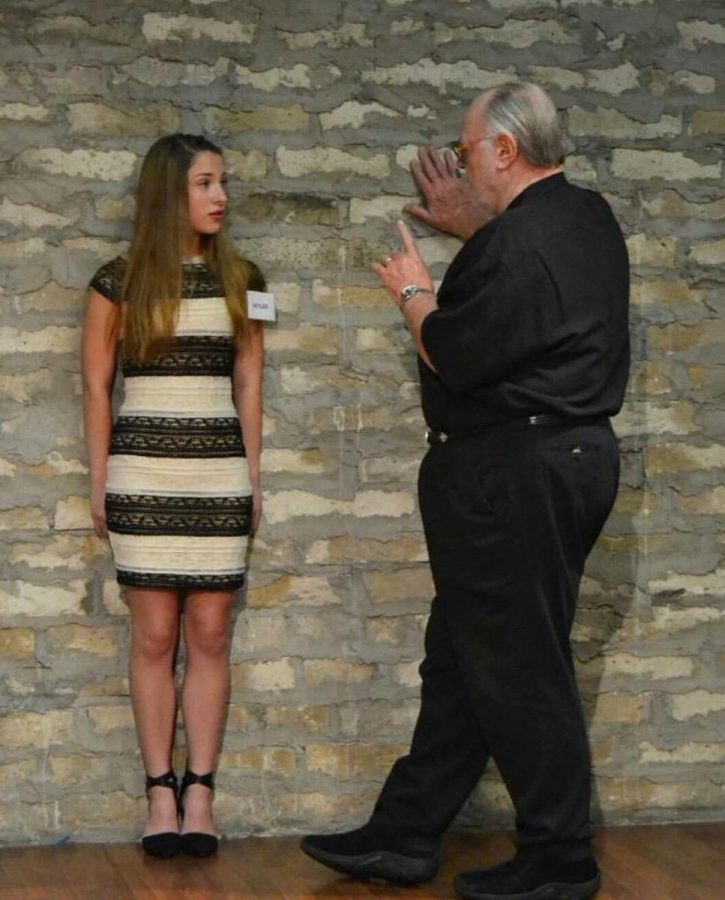 Considering that they are often referred to as "triple threats," musical theatre students have a reputation to live up to. Their unconcealed talents can be heard echoing throughout the halls of Building 7 and in Meyer Hall on show days. However, they have to learn their craft somewhere.
On Dec. 8, seven of these singers/dancers/actors were granted the opportunity of a lifetime.  One of Broadway's preeminent musical theatre directors, Paul Germignani, taught a master class at Palm Beach Dramaworks, and among the few students chosen was one of Dreyfoos' own: theatre sophomore Skyler Sajewski.
"I didn't know what to expect," Sajewski said. "Honestly I was just as nervous as I was excited. [Germignani] could have been hard and negative, but he guided us with positive insight."
To qualify for the master class, each of the seven students was nominated by his or her acting instructor, and following their acceptance, they were then required to prepare two different songs to perform in front of Germignani. In the class itself, he took time to help the students improve on their singing ability and also gave insight on how to pursue theatre after high school.
"[The class] was incredible," Sajewski said. "It felt like such a once in a lifetime experience to perform for such a Broadway legend. [The songs I chose were] 'Never' from 'On the Twentieth Century' and 'On the Steps of the Palace' from 'Into the Woods.' I chose them because they both fit my voice nicely. [I chose 'On the Steps of the Palace' because] I can easily relate to Cinderella since I know what it's like not to know what to do and what decision is the right one to make."
Germignani himself is credited with many Tony award winning works including "A Little Night Music" (1973), "Sweeney Todd" (1979), "Crazy for You" (1992), "Into the Woods" (2002), and "Assassins" (2004). By using his prior knowledge and experience while conducting the class, he succeeded in working one-on-one with each of the participants; assisting them by offering constructive criticism and encouraging them to step outside of the box.
"I'm delighted to have the opportunity to work with aspiring musical theatre artists," Germignani said in an interview for Broadway World. "For me, the most important aspect of a master class is that these students get to work with someone who's been in the trenches, who can give them the kind of information they need if they decide to pursue a career. Very often, kids starting out have no idea what to expect, no idea how to navigate, say, an open call. So in addition to working with each student individually on his or her music, I always take the time to talk to them as a group and give them practical advice. And I welcome other students to observe, as I think it's a great learning experience for them as well."
About the Writer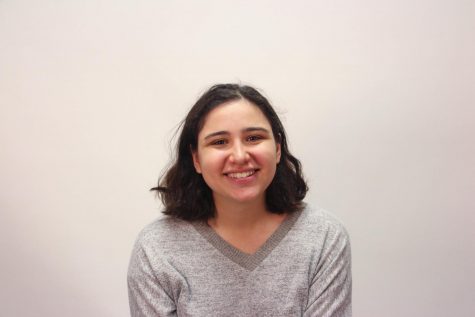 Ruby Rosenthal, Editor-In-Chief
Ruby Rosenthal is a third-year staffer and co-Editor-in-Chief of The Muse. She's obsessed with learning new things, whether it be through reading articles...