Artist Spotlight: Alia Payne
Visual junior creates charming cosplay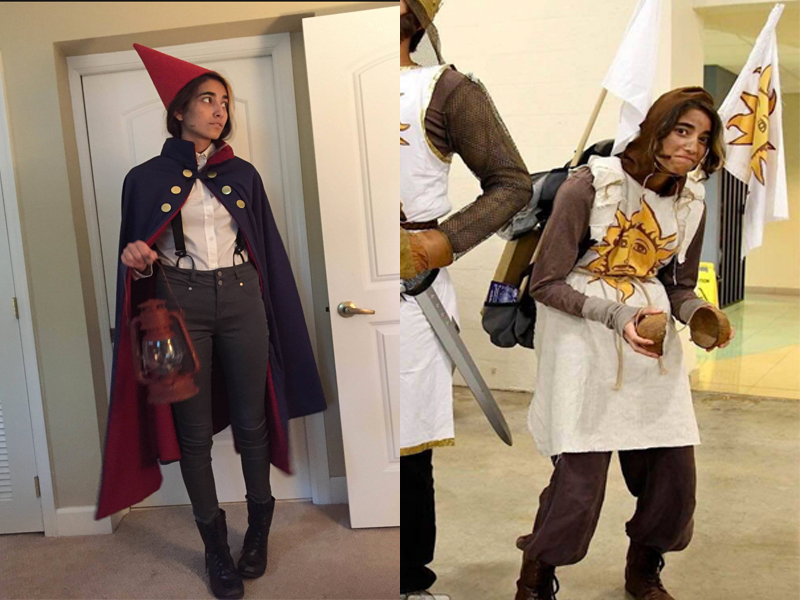 When she's not busy making art, visual junior Alia Payne is a dinosaur trainer. She's also a cunning gypsy, a supervillain, and a space traveler. Through her intricate cosplay, Payne brings fictional characters to life.
"I've done cosplays of Wirt [from "Over the Garden Wall,"] and Patsy, King Arthur, and the Black Knight, [all from "Monty Python and the Holy Grail,]" Payne said. "[I've also done] Dr. Horrible [from "Dr. Horrible's Sing-Along Blog,"] Esmeralda [from "The Hunchback of Notre Dame,"] Owen Grady [from "Jurassic World,] and "Star Trek" [crewmembers]."
Cosplay is the practice of dressing as a character from a television series, book, movie, or video game. Payne does extensive research before creating her cosplay, and then delves into the costuming.
"First I research [the character's costume] obsessively, and look over it for a long period of time where I gather a bunch of photo references and mentally work out how it would translate to pieces that I need to create," Payne said. "Beforehand, I would gather store bought items and reassemble them or alter them to better match the costume. But for the Wirt costume, the most recent, I had to sew most of it. For that I basically looked around for patterns and I had to modify them because a standard cape pattern didn't fit."
Payne has been cosplaying for over two years, and she wears her costumes for Halloween and even to conventions, some of which take place in different states.
"[My favorite part of cosplay is] probably talking to people in costume, because I go to conventions and that's usually where I do the brunt of it," Payne said. "My favorite part is when someone who doesn't know you but knows who you're dressed as comes up to you and is extremely friendly. Generally it's a lot of fun, meeting people who think you're doing a good job."
As a visual major, Payne has experience with finding artistic solutions to problems. She has used techniques she learned in the visual department to assist her with creating quality costumes.
"[Being a visual major] definitely has helped me with the visual aspect of putting together a costume," Payne said. "I find it's a lot easier to visualize what I need to do and how I need to do it, and it's actually helped with the problem solving, because a lot of art is if you mess up you have to figure out how to cover it up. Thinking on your feet is a skill that you get in visual arts when you're doing art. I'd say constructing something out of pieces that look nothing like it is what I gained from visual."
About the Writer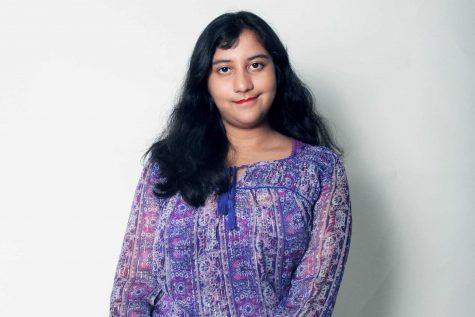 Uma Raja, Assistant Managing Editor
Communications senior Uma Raja, Assistant Managing Editor and third-year staffer, was born in Manhattan, New York City. She loves animals and enjoys traveling...