On the Friday before Valentine's Day, a multitude of students came to campus sporting vibrant pink and red attire. Two days before, and on the holiday itself, many found ways to celebrate this time of love with their significant others and friends through goodie bags filled with Hershey Kisses, heart-shaped cookies, and many more festivities.
On Valentine's Day, vocal junior Kayla Esther Zakarin surprised her boyfriend with a picnic on the beach. She took inspiration from the cake in a wine glass trend, accompanied by red and pink foods like watermelon and raspberry lemonade.
"I'm going to pick him up and drive to the beach without telling him where we're going," Zakarin said. "I have the picnic basket and everything so I'm [going to] blindfold him and we'll walk onto the beach and I'll set it up."
To find inspiration for her rendezvous, which would act as both Valentine's Day and their two-year anniversary, Zakarin took to Instagram and posted on her story asking her followers to comment ideas — the majority of the responses suggested a beach picnic.
"With [COVID-19], there's not a lot to do, so any outdoor activities seemed like a good idea," Zakarin said.
In recent years, Zakarin has celebrated Valentine's Day in more ways and has indulged in the spirit of chocolate boxes and conversation hearts.
"I grew up very Jewish, and in my little Jewish school, we didn't really celebrate Valentine's Day because it's a secular holiday, but it leans towards Christianity," Zakarin said. "Now that I can celebrate it, I love pink and red and love and roses. I love everything that I associate with Valentine's Day."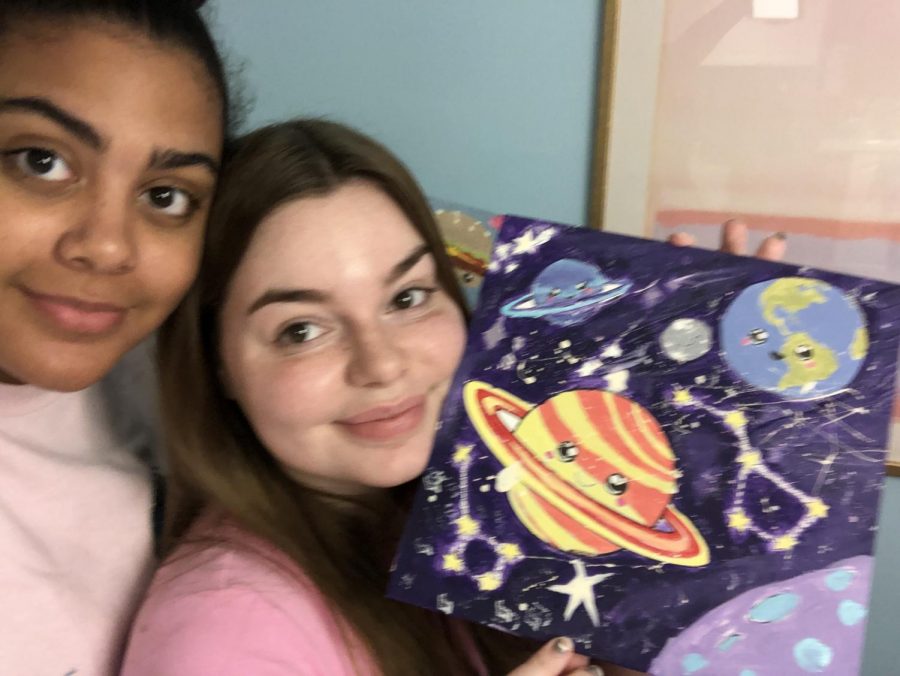 Theatre sophomore Sophia Moorhead and communications junior Penelope Ryan also spent their day of cupids and love letters at the beach, watching as the Sunday sun rose while they relaxed and talked. After the beach, Moorhead and Ryan made Valentine's Day-themed arts and crafts and ended the night by making spaghetti with red sauce for dinner.
"We can't do extravagant things, [so] we wanted to keep it low key," Moorhead said. "Usually we would do activities that would involve going out to a place where there's a lot of people, but we can't do that this year."
Moorhead and Ryan bought each other gifts to exchange at dinner. Moorhead gave Ryan a bracelet and made her homemade cards and crafts, which she filled in a basket arranged with candy and teddy bears, tokens to symbolize that Ryan "always makes [Moorhead] laugh and loves her."
Visual sophomore Madeline Rielly also spent time with her boyfriend on Valentine's Day by going out to lunch.
"[Valentine's Day is] a time to show people that you care about them and love them because love can be expressed in different ways, so I think it's important to tell people," Rielly said.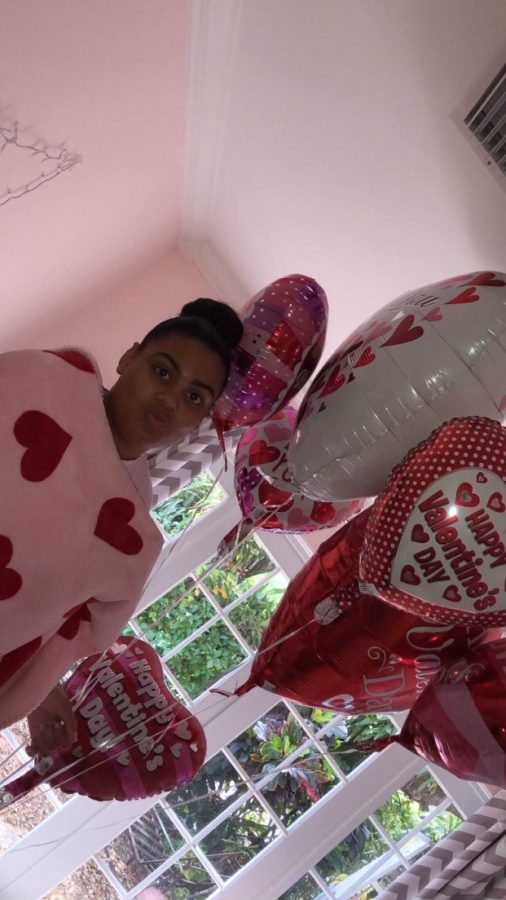 Despite being single, vocal sophomore Sophie Michaelis turned Valentine's Day into a weekend-long event. In February, many stores stock their shelves with Hershey's Valentine's Lava Cake Kisses, one of Michaelis' favorite candies. Her weekend of festivities began on Friday, Feb. 12.
"On Friday I handed out little Valentine's [cards and gift bags] at school to my friends and gave out chocolate kisses and cookies to anyone who wanted them just to spread the love," Michaelis said. "I just love the day and it's about spreading love to everyone no matter what."
Saturday and Sunday were also filled with appreciation for loved ones, and more Hershey Kisses for Michaelis and her sister.
"[Saturday], we both invited a friend for a 'Galentine's dinner reservation at a restaurant, which was really nice," Michaelis said. "[Sunday], I [hung] out with my sister and [we got] dinner."
Besides the chocolate and time spent handwriting Valentine's Day cards and assembling them into conversion heart goodie bags, Michaelis values this day for another reason.
"I love Valentine's Day because I think it's a cute excuse to show everyone in your life how much you love them, no matter if you're in a relationship with someone or if it's your best friends," Michaelis said. "I use it as an excuse to put smiles on [my family and friend's] faces, and give them a little extra attention to show how much I care about them."