UNMASKING CONFUSION: THE EFFICACY OF MASKS AND HOW TO MAKE THEM
In late February, Surgeon General Jerome Adams had three words for the American people:"STOP BUYING MASKS."Despite Adams's stern warning and the World Health Organization's (WHO) similar negative stance on masks,, , the Centers for Disease Control and Prevention (CDC) is now advising the general public to make their own masks as a voluntary public health measure. 
While both the Surgeon General and CDC's originally stated that masks were not effective, this was a stance taken to prevent the public from panic-buying surgical masks and N-95 respirators—critical supplies for healthcare workers and first responders. Despite the confusion, the CDC now advises that masks complement President Donald Trump's COVID-19 guidelines for America. In any case, we should be making  and using cloth masks instead of diverting critical supplies from healthcare workers.
So how effective are they?
Currently, the WHO and the CDC have conflicting stances on the effectiveness of cloth masks, with limited evidence for either side . We know that wearing a cloth mask is not a standalone safety measure, but should be coupled with the established CDC guidelines—frequent handwashing, avoiding close contact, and cleaning frequently touched objects daily. N-95 respirators and surgical masks are much more effective, with N-95 being the best preventative measure—but these are in short supply and would benefit healthcare workers much more than personal use.
The coronavirus spreads through close contact with an infected person—often through respiratory droplets produced by someone when sneezing, coughing, or talking. Wearing a mask can prevent individuals from spreading the coronavirus, and deal with one of the virus's most dangerous qualities: the possibility that a high percentage of carriers have no discernable symptoms. By wearing a cloth mask when you go out in public, you prevent yourself from infecting others with the virus, regardless of whether you are experiencing symptoms. A cloth mask is not a substitute for the current guidelines, but an additional measure to prevent the spread of disease.
Guidelines for Making and wearing masks:
Foremost, anyone who has trouble breathing should not wear a mask, especially anyone who has no capability of taking it off. Those under two years old should not wear a mask either. If you know you're sick, it's much better for yourself and the public to self isolate or seek medical attention, than to put on a mask and risk exposing others to the virus. The CDC does, however, advise general usage of masks. Whenever you go out, especially to denser packed areas, make sure to wear a mask to prevent the spread of the coronavirus.
Cloth face coverings can be fashioned from household items or made at home from common materials. 
Masks should fit snugly, making sure to cover your nose and mouth, but be comfortable around the side of the face, and be secured with ties or eye loops.

, they should include multiple layers of fabric, and allow you to breathe without restriction. 

To ensure reusability, make sure you're able to machine wash and dry them without damage or change to their shape. 

After usage, it's critical that you do not touch your eyes, nose, or mouth when removing your mask, and that you wash your hands thoroughly after usage.  

Masks should be washed routinely with use. 

The best preventative measure is to stay home—but if this isn't an option, make sure to do your part to prevent the transmission of coronavirus by following the

CDC guidelines

.
About the Writer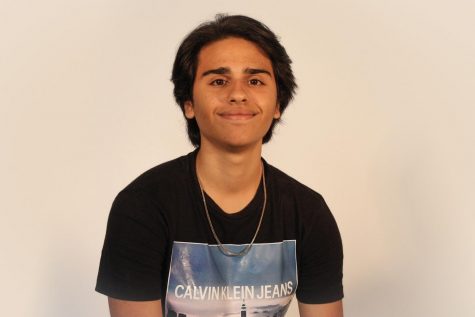 David Yanes, Business Editor
Communications junior David Yanes is the business editor on The Muse. As an editor, David is eager to further is involvement with Business and support...