HOW TO MAKE THE MOST OUT OF SUMMER 2018
Hang on for a minute...we're trying to find some more stories you might like.
AP and AICE exams are finally over, juries have been finalized, and we slip comfortably into the rainy and hot summer days filled with relaxation and fun. Now the biggest worry for the next two months will be figuring out how you are going to spend your summer. If you are not going out of the state or country, it can feel like there is nothing fun to do in Florida; however, you will be surprised as to the many activities–both expensive and inexpensive–there are in Florida that will make this summer worthwhile.
On the more expensive side, taking a trip to Orlando with friends and family to  check out Disneyland or Islands of Adventure can be a thrilling summer experience. On average, you are likely to spend about $100-200 at these parks, so take that into consideration before planning the trip. These theme parks offer fun rides and memorable experiences for the whole family, as well as friends. Remember to pack sunscreen because the Florida heat is at its highest during the summer.
If you'd rather stay local, West Palm Beach's distinct location near the water is a great idea for canoeing and kayaking. There are many locations in the area that will provide kayaks and canoes for your experience if you do not already own one. The average amount spent on renting a kayak or canoe is $45-80; it is recommended to do some research on a location closest to you for better price results. These activities can be a great way to destress from the months of school and the scenery on the small journey can set you at ease.
This summer, a great range of movies are being released for your entertainment. Tickets only cost $11 for students, and if you decide to get food, the average you will be spending is around $20-30. Exciting movies to watch this summer include the following: "Oceans 8," "Incredibles 2," "Jurassic World: Fallen Kingdom," "Ant-man and the Wasp," and "Mama Mia! Here We Go Again". The movies are an easy way to spend time with friends and enjoy those movies you've been anticipating for these last few months.
Now Disney trips and movie flicks aren't for everyone, so if you are more of an outdoor person, a great summer activity for you to do is to go camping. You can camp out in your yard and go stargazing or take a trip to one of Florida's beautiful islands like Peanut Island to make this summer a memorable one. Try disconnecting from social media for a more authentic experience.
The typical journey to the beach is another inexpensive activity to do this summer. Treat yourself to a new bathing suit for all the hard work you did this school year. Pack a picnic lunch and invite some friends to your local beach and go swimming. Waking up early to see the sunrise or even going to see the sunset will enhance your summer experience.
Most people assume that going to museums is extremely expensive if only a few hours can be spent there. However, you'd be surprised at the amount of free museums we have in Florida. Free museums in Palm Beach County include the following: Norton Museum of Art, Boca Raton Museum of Art, and Coral Springs Museum of Art. Also, if you have the opportunity, travel to these free museums in Fort Lauderdale for a broader range of art: NSU Museum of Art Fort Lauderdale and Historic Stranahan House Museum. Attending these museums is a great way to get summer inspiration for your art area.
Even though you still have summer assignments and the preparation for college applications to get done for the next school year, you must remember to relax and enjoy yourself because that is what the summer is all about.

About the Writer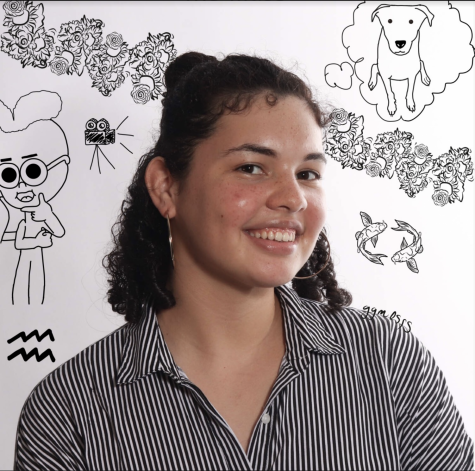 Priscila Fernandez, Online Content Editor
Always cheerful. Always smiling. That is communications senior Priscila Fernandez, who is the Online Content Editor for The Muse. Priscila's chief ambition...