Spirit Week Day 3: Generation Day
Spirited students fueled with excitement line the bleachers. Dressed in neon workout clothes, disco attire, groovy hippie outfits, and "Grease" themed clothes students anxiously await the beginning of the Generation Dances. Students experienced a blast from the past with each grade as a different generation. The seniors were the '80s, the juniors were the '70s, the sophomores were '60s, and the freshmen were the '50s.
"I feel like the sophomores could have had more energy, but overall it was a really great experience," dance sophomore Carmen Garcia, who performed in the sophomore generation dance,  said.
Despite final results the generation dance sets the foundation for the upcoming grade dances at Pep Rally. The seniors came in first, the freshmen came in second, the juniors came in third, and the sophomores came in fourth.
"I think we did really well. A lot of us had a lot of fun. I think we deserved third, but our real focus is on the Pep Rally dance. The most important thing was that we all had fun as a group," strings sophomore Madison Payne, who participated in the sophomore dance, said.
Although excitement in the gym was high, a different kind of commotion occurred throughout the rest of the campus. While the Generation Dances were taking place the school was in a tornado warning. Students were held in buildings due to the dangerous weather, and some missed the dances because of it. Most students in the gym were not aware of the tornado warning that was taking place.
"I was in another building, so I knew about the tornado warning. But I also knew that the gym had not been notified about it, so I was concerned for my friends watching the generation dances," communications sophomore Maya Levkovitz said.
Although the weather was gloomy, spirits were still high and students enjoyed the generation dances regardless of the results.
"It was good. It was fun; we enjoyed it. We were sad that we got third, but the freshmen did really well. I was impressed with their performance. We'll win Pep Rally," said dance junior Alexandra Faife, who was a part of the juniors' generation dance.
The results of the event are as follows:
First: Seniors
Second: Freshmen
Third: juniors
Fourth: sophomores
The final point standings as of today are as follows:
Seniors: 484 tickets, 21 points
Juniors: 416 tickets, 20 points
Sophomores: 542 tickets, 19 points
Freshmen: 204 tickets, 11 points 
About the Writer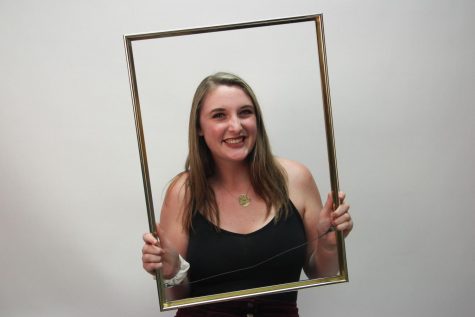 Carly Schwamm, Assistant Managing Editor
Communications senior Carly Schwamm is an Assistant Managing Editor for The Muse, and she enjoys working on stories and spreads. She can always be found...