FROM LEOTARDS TO POODLE SKIRTS: GENERATION DAY RECAP
The "TV screen" filled with '80s neon dancers as theater senior Nicholas Madruga pointed his remote at the TV and turned it on. He sat in his fluffy chair and bopped along with the dancers as they grooved along to '80s classics, such as Rick Springfeilds "Jessie's Girl" and Salt-N-Pepas "Push it." Junior punk-rockers took the stage as they jammed to Queen and protested war with "Power to the People" signs. The sophomores took the crowd back to the beach where they surfed the USA … well, surfed the gym. The freshmen jived to songs such as "Rockin' Robin" by The Jackson 5. Generation Day was here once again. 
"The dances were just so energetic," visual freshman Siya Viroja said. "They were all happy and all had smiles on their faces. They seemed like they had been practicing for a long time and they were so coordinated. It's not easy [to perform] in front of the entire school." 
The gym waited in anticipation to see who would come out on top as the rankings for the dances were tabulated. Every grade, apart from the freshmen (who screamed a collective "no") yelled as loud as they could as the SGA Presidents asked each grade if thought they had won. Finally, the results were in with the juniors raining victorious, followed by the seniors, then the sophomores, and finally freshmen.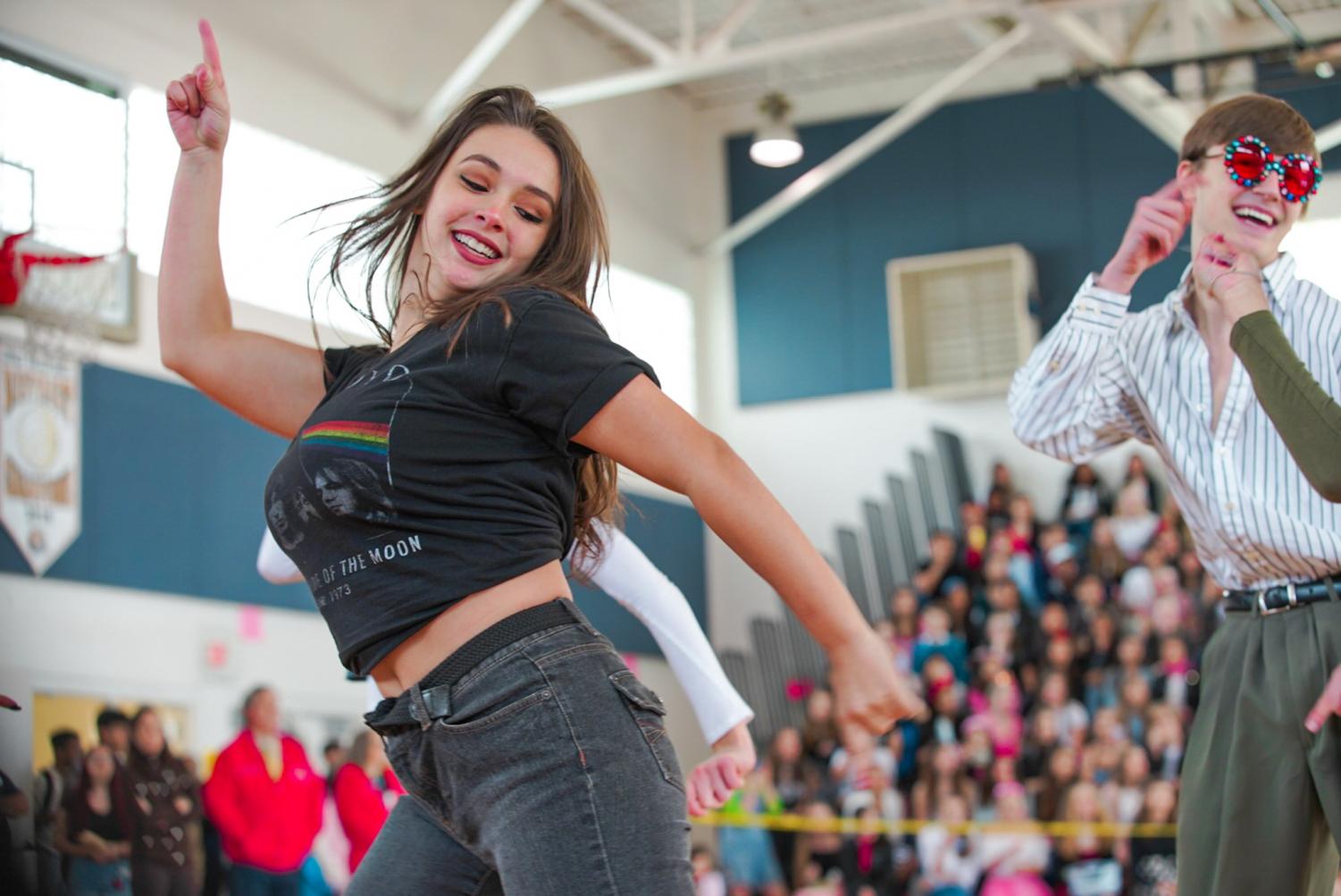 "We chose songs the junior class had never really done before, and Ekko [Greenbaum's] and Nicholas [Lamaina's] choreography was just so different," theatre junior Heather Cruise said. "It felt amazing when we won. We did not think we were that awesome. But we now definitely have a chance at winning [the Pep Rally]." 
Another annual event that takes place on Generation Day is sidewalk chalk. Students took inspiration from their grade's Pep Rally theme to create a chalk masterpiece in front of Freshman Hill. The art pieces ranged from space and firefighters to "Shrek" and "Monsters Inc." Seniors in outer space ended up taking first place followed by the juniors' firefighter, the sophomores' "Shrek," and the freshmen's "Monsters Inc." piece.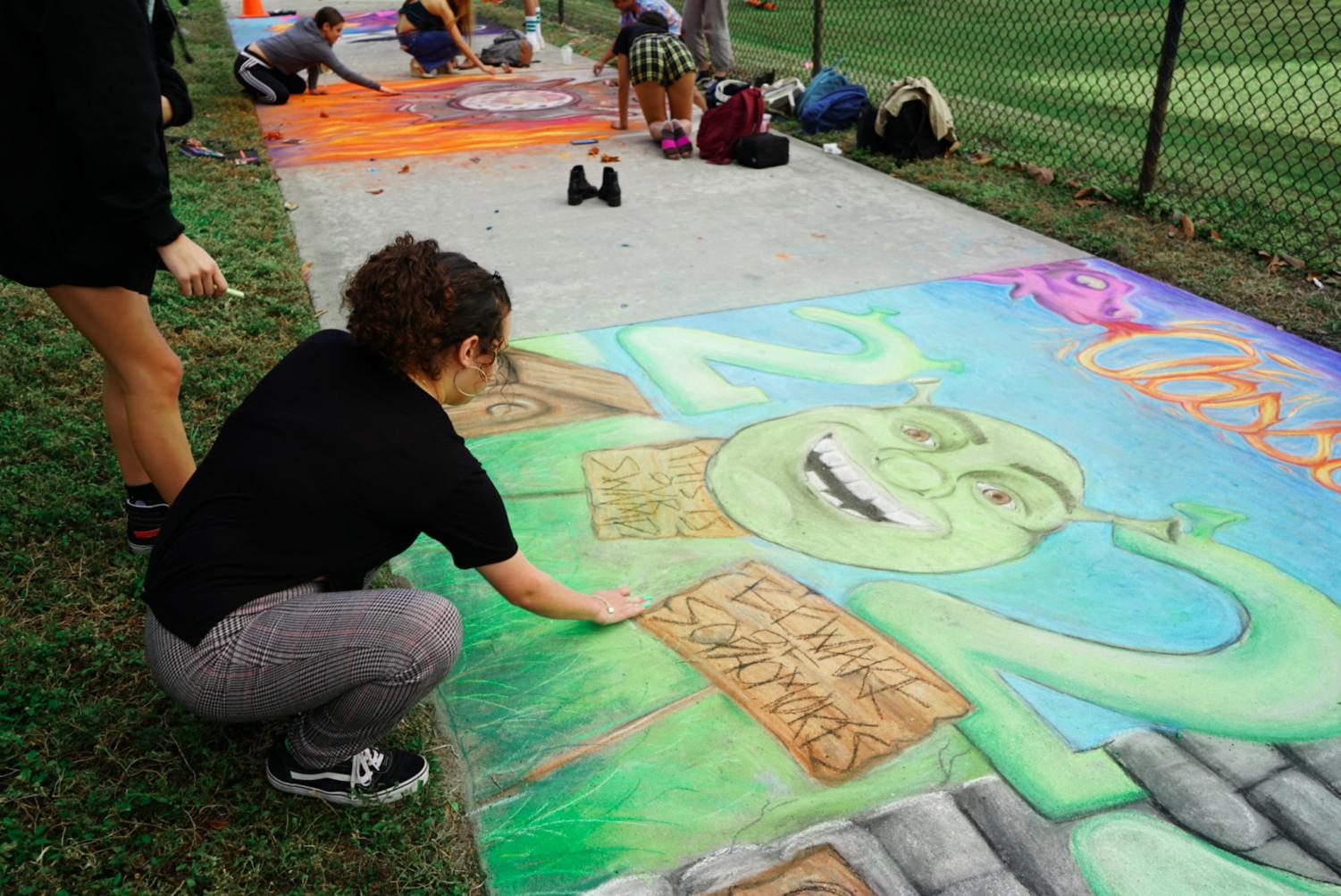 "Our piece took us about three hours last night and we came in this morning to put on finishing touches," visual sophomore Alyssa Gonzalez said. "We thought it would be a good idea to incorporate as many parts of Shrek as possible to make the idea more cohesive."
The day ended with the juniors in the lead with 35 points, the seniors in a close second with 33 points, the sophomores in third with 28 points, and the freshmen in fourth with 16 points.  Regardless of the scores, Generation Day acted as a reminder of long-lasting traditions. 
"It's always a tradition as a freshman for you to see all the seniors dressed in '80s apparel, especially with leotards and tights, so it makes you excited to think 'I'm gonna be that old one day and do that,'" communications senior Julia Guerrero said. "It's bittersweet because spirit week is always something you look forward to, and it's so much fun. To think it's coming to an end, it's a little sad." 
Your donation will support the student journalists of Dreyfoos School of the Arts. Your contribution will allow us to purchase equipment and cover our annual website hosting costs.
About the Writer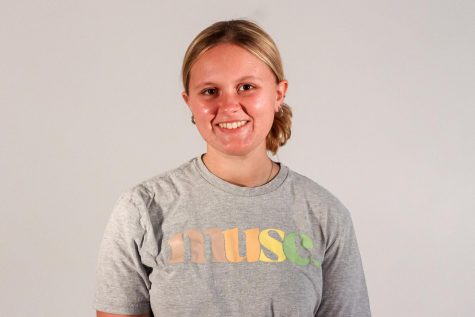 Annabella Saccaro, Content Team Editor
Annabella Saccaro is a third-year staffer and a content team editor on The Muse. When she is not in the Muse room, she can be found as the vice president...