'Once Upon A Time' falls flat
Loyal fans of the distorted fairytale drama will be sad to know that Emma Swan and her party of strange queens and villains will once again fight against a terrible evil in the small town of Storybrooke. Once Upon A Time (OUAT) hits the TV scene for its fourth season this past September and unfortunately brought no new plot twists.
In season one, the audience witnessed a terrible curse that brought the inhabitants of the enchanted forest to Storybrooke, a small town in Maine. The plot's originality reeled in fairytale addicts for its unmatched creativity. The second season brought a new curse –once again– but this time it rid the town of magic. Soon after, the creators of OUAT felt the unnecessary urge to bring this same plot to season three. Season three consisted of fighting against Peter Pan and The Evil Queen's half-sister, The Wicked Witch of The West. After three seasons of watching the same recurring conflict with interchanging characters, OUAT fans yearned to see real character development in the series.
However, the fourth season has brought another challenge to Storybrooke: the quest to find Anna from "Frozen." Clearly, the producers seized the opportunity to profit from Disney's latest hit in order to maintain their ratings at a profitable level of 10 million viewers, unfortunately forgeting about the show's true meaning in the process.
The characters are flat. While the main cast is consistent, it lacks significant relationships or personal struggles. It is simply a story that is based on the current situation that involves everyone in town. Nevertheless, Once Upon A Time's originality makes it a must watch for everyone spending their Sunday evening in bed.
About the Writer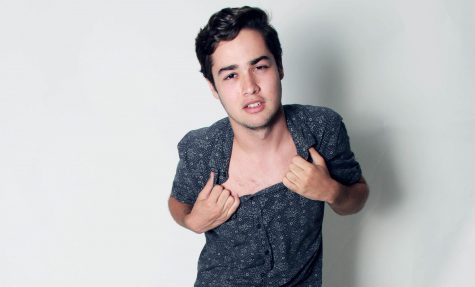 Isaac Ochoa, Editor-in-Chief
Communications senior Isaac Ochoa is a third-year journalist on The Muse. He hails from south of the border where life is much more mellow yet dangerous....