DEAR WHITE PEOPLE VOLUME ONE: REVIEW
"Dear White People" has sparked major controversy, and without a good reason. Many articles claim that the backlash surrounding this show proves the entire point of what the Netflix series is trying to showcase. There is only one season filled with ten, thirty-minute episodes, easy enough to binge watch within a night or two.
This show overall is amazing, it brings light to all the injustices that minorities experience, specifically focused around black people at a college campus. Each episode focuses on an individual character's story while a larger narrative is taking place. It covers topics from police brutality, saying the N-Word, if you're "woke" and even everyday things that most people think are okay, but definitely aren't.

The soundtrack to this show is outstanding, it has niche hip-hop music that has a great beat to it, fitting perfectly with the aesthetic of the show. Artists like Noname, Rex Orange County, and even more popular artists like Future, and Childish Gambino.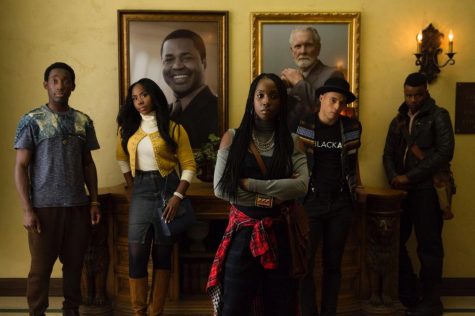 It isn't only covering the issues that are surface level even for black people. It covers those who are apart of the LGBTQ+ community, those who are seen as "light-skin," those who fall under different income brackets, what woman of color face, and anything else that's a subset of what defines a person.
The enticing thing about this show is that these smaller stories eventually reveal the bigger narrative of what is truly going on at that school. Some of the main characters, like Lionel and Sam, are exposing what is happening there through different forms of news. Sam works on the school's radio station and has her own segment called "Dear White People," which is how the show gets its name. Lionel works at one of the school's newspapers, and he dedicates a lot of his time uncovering hidden truths about the school's benefactors and students. It has a great aspect of journalism and investigation in the show that anyone can appreciate.
Even if you're not sure this show is for you, try it out anyways, what you watch might surprise you. It has great insight, a good soundtrack, and an important message that everyone should be aware of.
About the Writer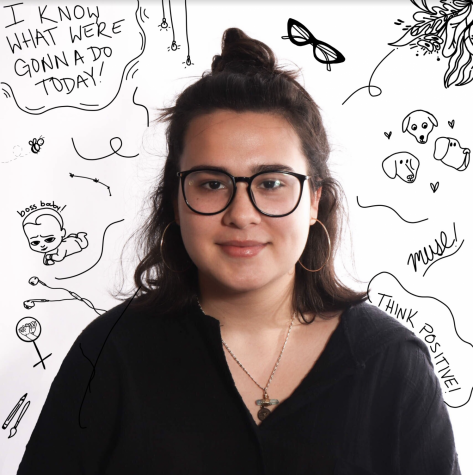 Chloe Girod, Editor-in-Chief
Chloe Girod is a third-year staffer as well as the Editor-in-Chief of The Muse. She thrives off validation and can often be an absolute fool when stressed,...