The lights dimmed as a single student connected with the audience through a combination of melodic rhythms, movement, and emotion. The theatre department presented Short Attention Span Theatre in Meyer Hall from Jan. 11-12. Actors from all grade levels showcased their award-winning plays, songs, dances, monologues, and other acts, each of which was recognized with "Superior" or "Critics' Choice" awards at the International Thespian Society District 15 Festival in December 2017.
The entire show was produced without the help from teachers. Students who weren't performing managed the lighting and sound, ushered in the audience members, and worked backstage, making this performance a department-wide effort.
Theatre senior Sabrina Santana sang "Breathe" from the Broadway musical "In the Heights." Santana prepared this piece over the summer with her vocal coach.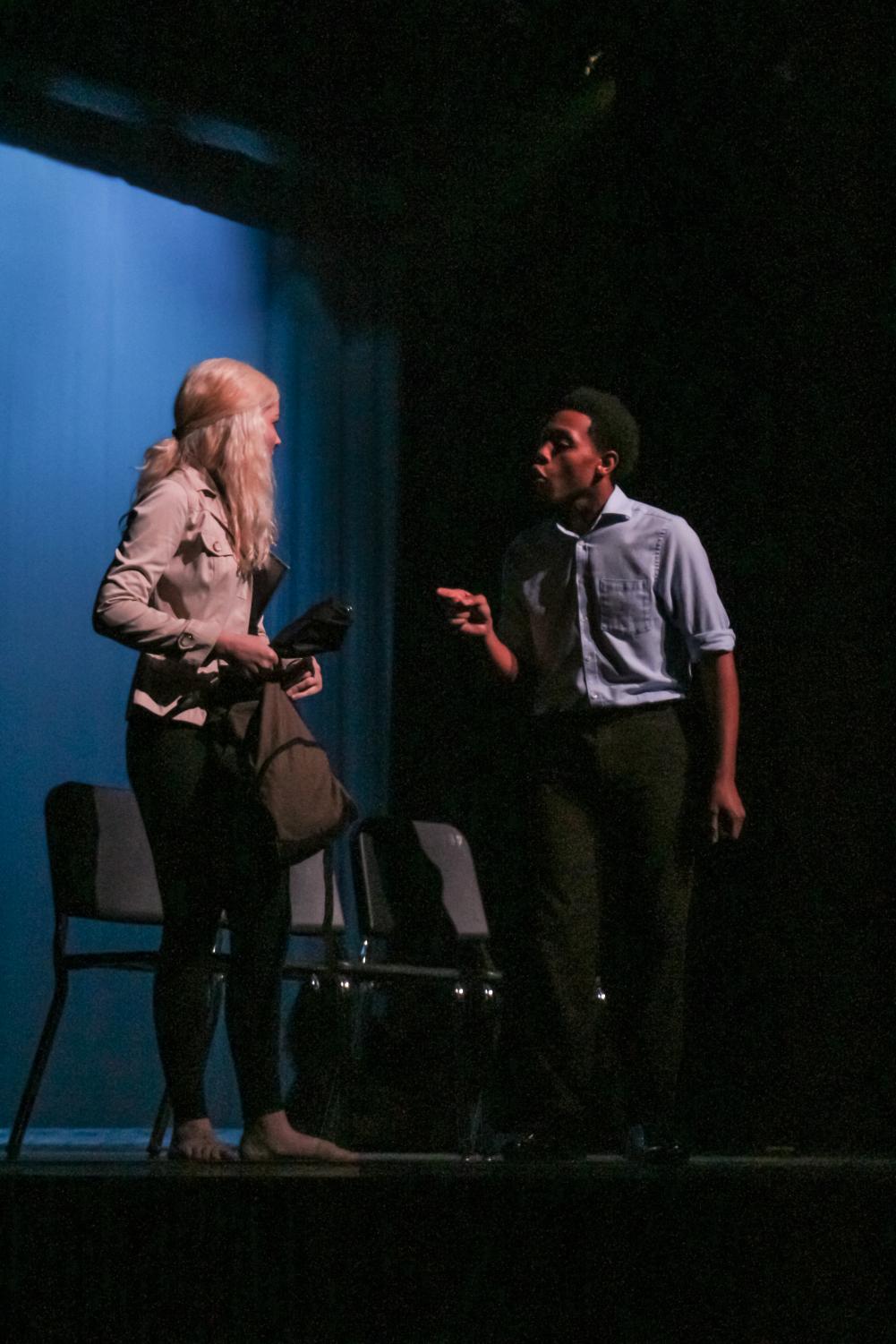 "'Breathe' is from 'In the Heights', which is a Puerto Rican show," Santana said. "I am Puerto Rican, and I felt really connected to the song because there are not many musicals that are Puerto Rican, or are Spanish in general. [This made it] actually personal."
Santana chose to perform the song standing still, rather than performing it the way it was originally done on Broadway, with the performers moving and dancing across the stage.
"[In] that song, to me, the words mean more than moving around the space. The messages of the song to [the character] mean more than me moving and distracting things," Santana said. "I never felt really motivated to run across the stage. I always felt as if the message is enough."
Theatre sophomores Kaila Cohen and Miriam Colvin performed a pantomime, a theatrical show that intertwines comedy with drama. The two sophomores, along with the others actors in the group, created the entire act themselves.
"It was a long process," Colvin said. "We all discussed and brought our own ideas in and made it together."
Cohen noted that performing a wordless pantomime is a challenge, but "by using your body and music to guide the scene," a story can be told in an entertaining and interesting way.
Theatre seniors Emily Betts and Eli Jacobson, who both won the Critics' Choice Award for their directing submissions, included chaotic, cast-wide transitions in between each set of acts. In turn, the performance accurately reflected its title, "Short Attention Span Theatre."
"We wanted to include as many things on stage as possible," Jacobson said. "It kept the audience engaged."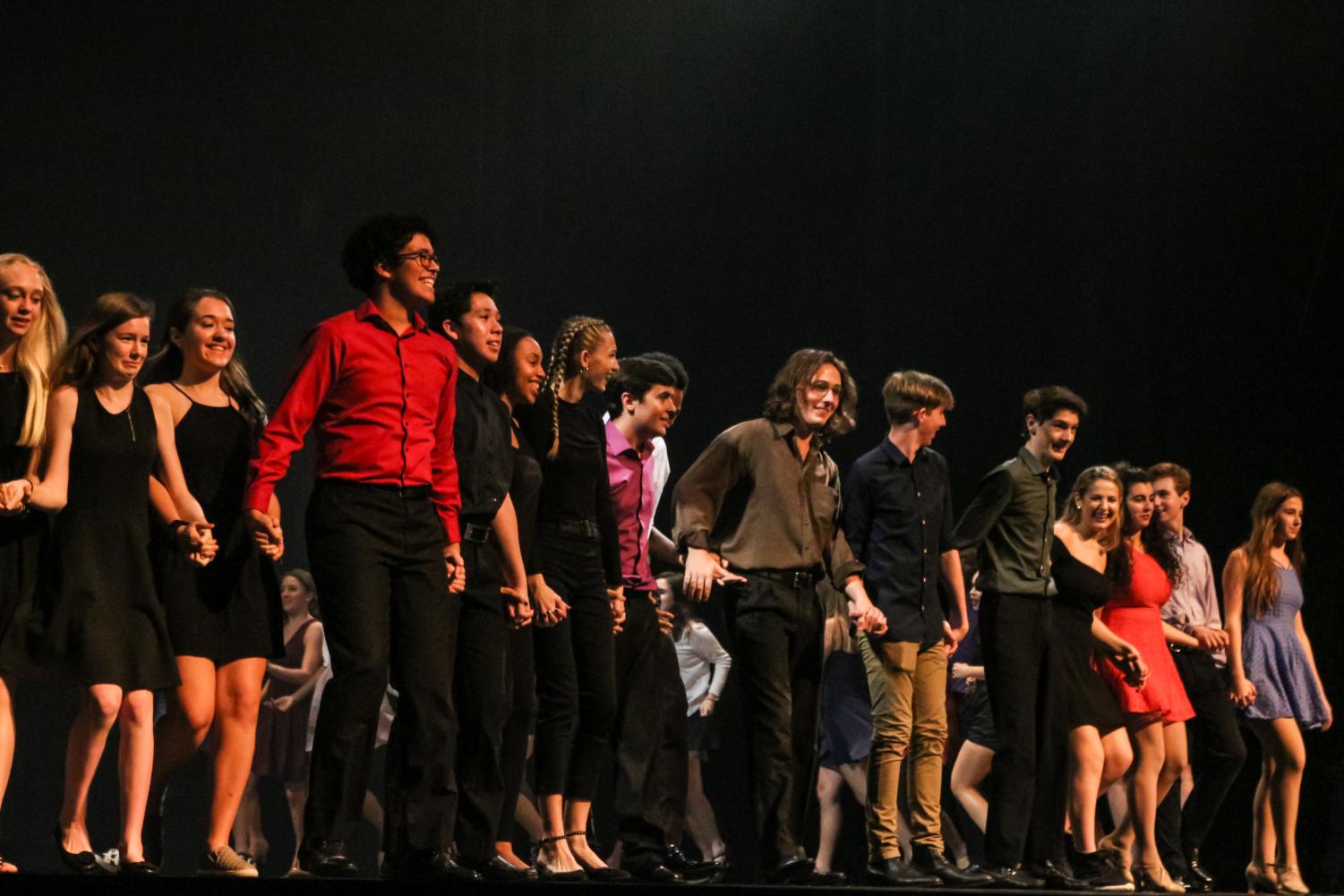 Unlike the majority of Dreyfoos shows, students in this production were not wearing microphones.
"At the District level, we don't compete with microphones, so we are trying to stay as true to the that as possible," Betts said.
The directors of Short Attention Span Theatre found the ability to work with their peers to be the most valuable experience of the show.
"Even though it may be hard sometimes," Betts said. "It is a really great opportunity to learn."