Orchestra Concert
As the seats filled up throughout the auditorium, performers waited backstage in anticipation for their last concert of the school year. The Philharmonic Orchestra, along with all of the senior music majors, performed for friends and family on April 20 at Meyer Hall. Being the last concert of the school year, a special senior showcase commemorated the graduating class of 2017.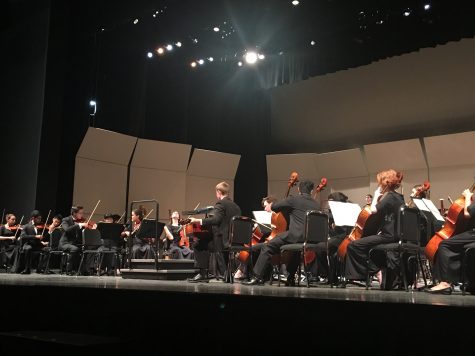 Divided into four movements, the students played "Symphony No. 1 in D Major" composed by Gustav Mahler. Known for its mystical and powerful notes, the distinction of sounds between instruments were featured throughout the night. As violin notes resonated throughout the auditorium, the french horn and drums provided a contrasting sound to the smooth melodies of the strings instruments.
"My favorite part [of the song] was the fourth movement," strings junior Anjuli Bahadursingh said. "This movement was my favorite because it is the most fun to play since it's so fast."
Between the second and third movements, a brief intermission gave the audience time to enjoy snacks and light refreshments. During this time, performers stepped offstage to celebrate their graduating peers.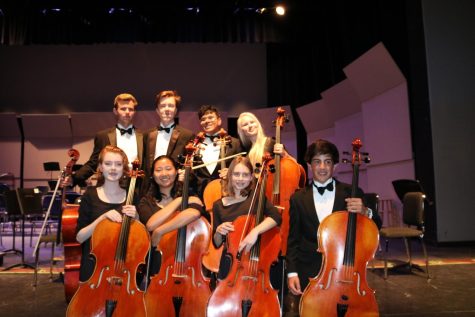 "I felt really happy and excited to finally reach this concert," strings senior MacKenzie Afoon said. "I started enjoying playing in an orchestra and with ensembles. But it was also sad because it is the last concert at Dreyfoos [for seniors], and all of us are going to different colleges after having known each other for four years."
After the intermission, director Wendell Simmons called his graduating seniors onstage to give them gifts and wish farewell. Underclassmen students showed high spirits by accompanying the showcase with various upbeat songs. Following the showcase, a video presentation included baby pictures of the seniors and photos from orchestra trips across the country.
"I didn't really think about it as my last concert," strings senior Jorge Plaza said. "I thought about it as the last time people would be able to hear the beautiful music [we] produce."
Preceding the last note of the night, the audience gave a standing ovation to the performers and graduating class. After months of preparation, the last concert of the year reflected the amount of time students diligently practiced their instrument. Bittersweet feelings flooded the auditorium, as this was the last concert for many students. However, seniors took this opportunity to reflect upon all the memories made in the music department.
"I was really sad and nostalgic to see all the seniors leave," Bahadursingh said. "[Throughout my time at Dreyfoos], we've grown so close through all the rehearsals, concerts, and trips."
About the Writer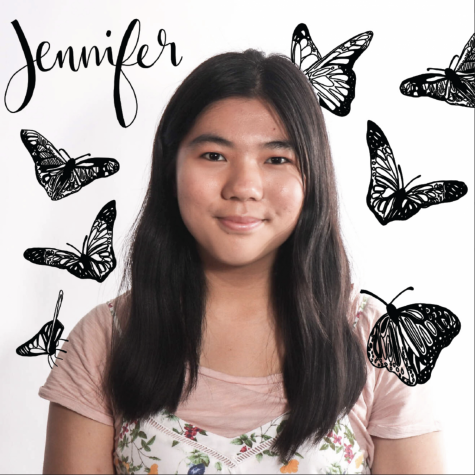 Jennifer Jia, Editor-in-Chief
Communications senior Jennifer Jia is a third-year staffer and the Editor-in-Chief of The Muse. She is also a member of the Speech and Debate Team, the...