Piano Duet Recital Strikes a Nostalgic Note
Bold melodies produced by two Steinway grand pianos resonated throughout the enclosed theater, as the audience hung onto every note with awe. Eighteen piano students ranging from their sophomore to senior year performed at the Brandt Black Box Theater for the Piano Duet Recital held on Feb. 10.
"This concert was special from the ones that [the piano department] normally does because it focused on duets rather than only solos," piano junior Chloe Shulman said. "I really enjoyed playing at this concert because playing with someone else is so fun."
As the audience filled up the seats, the two grand pianos stood adjacent to one another as they reflected iridescent colors from the bright stage lights, pervading a mystical environment to the theater. Opening the concert, piano sophomores Annemarie Gerlach and Adele Denizard performed "Bilder aus Osten Op. 66 No. 4 & 5" composed by Robert Schumann, which featured a dark turn on an otherwise lively piece.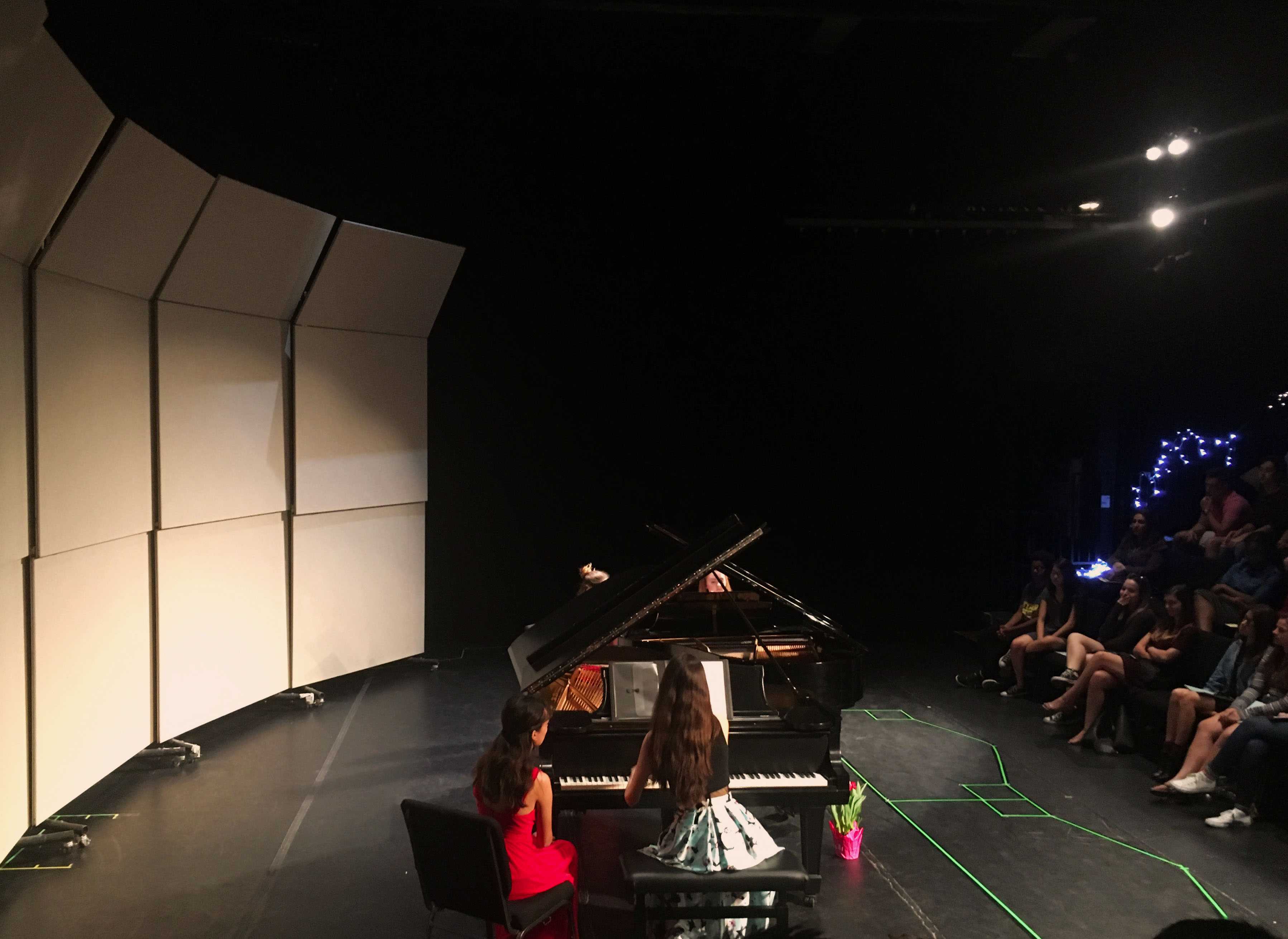 "My favorite part is the second movement we played of the piece," Gerlach said. "It had some different rhythms for Adele and I. It was fun working [to make the piece] sound good, even though we were playing completely different rhythms."
Students spent tedious hours rehearsing to ensure that their rhythm was seamlessly synchronized with their duet partner. Despite the typical problems that arise at rehearsals, practicing for the recital flowed smoothly especially due to the close bond that piano department students have built up throughout the years.
"Rehearsals went well," piano sophomore Ryan Huang said. "With my piece, I chose to play it because it's a modern piece that features other styles of music which I thought could be very interesting to perform. Of course, there are always going to be bumps that appear while practicing, but it can always be fixed by practicing more on the piece."
Unlike previous concerts and performances, this performance featured a variety of duets with seniors performing their last solo pieces at Dreyfoos. These duets offered a chance for piano students to collaborate with their peers, while improving on harmonization as well.
"My favorite part about working on this duet was getting together and working with my partner," Gerlach said. "For the first few months, we practiced alone and it sounded shallow. As soon as we played together, the full sound was there and complete. Also, it's less nerve-wracking having one of your friends on stage with you during the concert."
The recital encompassed thirteen musical pieces that varied from lighthearted notes to dramatic staccatos. Following the recital, the piano department offered a brief reception where family and friends could congratulate the musicians, while also enjoying treats and refreshers. Bouquets of bright flowers and tearful eyes from departing seniors were seen throughout the reception hallway.
"I think we all did really well, despite small rough parts that came up in pieces but that's totally expected in any performance," piano junior Adrianna Sabat said. "I'm just really proud of how we all came together to play for our [friends, family, and piano teachers]."
About the Writer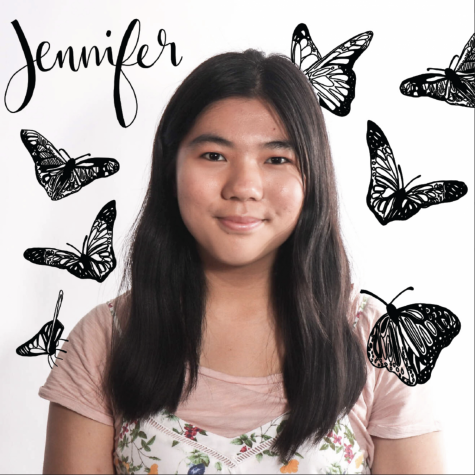 Jennifer Jia, Editor-in-Chief
Communications senior Jennifer Jia is a third-year staffer and the Editor-in-Chief of The Muse. She is also a member of the Speech and Debate Team, the...